I have heard the cliche phrase "never knew what you were missing" used in all sorts of dramatic & ridiculous ways. But I never really got quite what it meant until I tried my first macaron. I didn't realize that this amazing category of sweet had been missing from my life until I tried one of
Sweet Maresa's little beauties
. As I have never had an egg white laden macaron, it's hard for me personally to compare Maresa's to the traditional French version. But I hear tell that they are indistinguishable. Either way, these vegan macrons won't leave you wanting for anything. Maresa uses all natural, organic, fair trade, & GMO free ingredients. She also never uses palm oil! If you didn't know, palm oil is one of the
leading sources of deforestation
.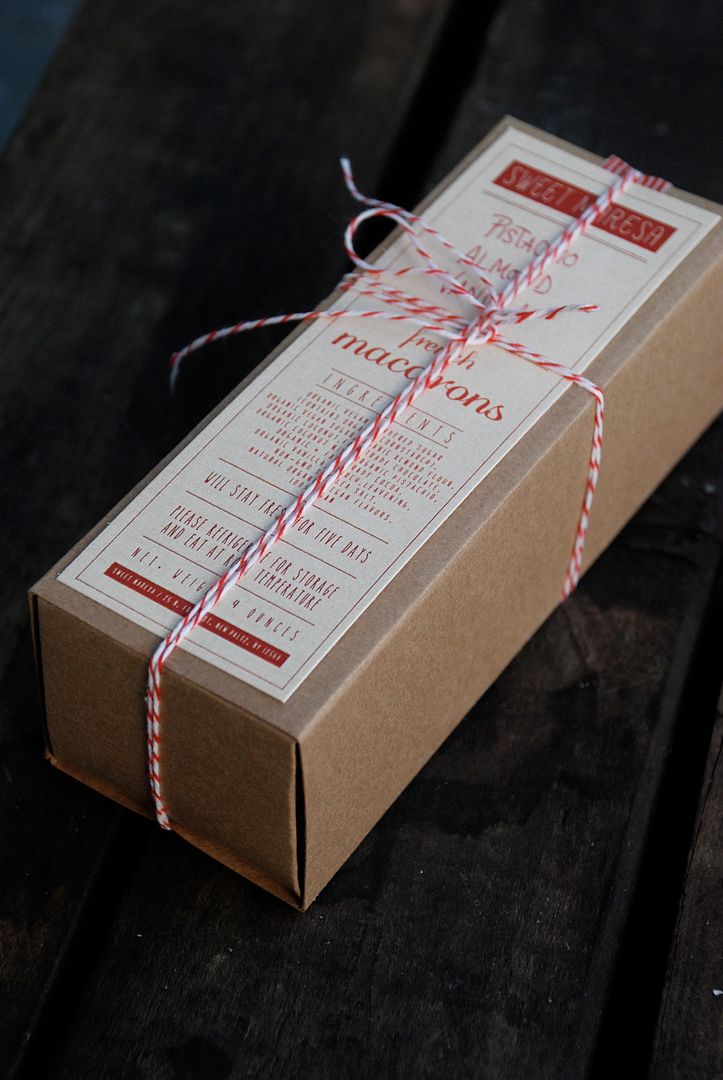 While I might not have known what I was missing, once I did, I quickly made up for lost time. I ordered multiple boxes of macarons
three
times in the span of 5 weeks. So now I have done my homework and can offer all sorts of solid opinions. The staple flavors are rose, vanilla, pistachio, & almond. Without a doubt, almond is my favorite. It's so perfectly almond-y and always beautiful. The pistachio is my second favorite. Maresa recently reformulated the pistachio macaron to also include a pistachio paste buttercream, so I'm sure it's gotten
even
better since I last tried it. The vanilla is good & I would suggest it for those without an adventurous palette, but I am just not a vanilla-sorta girl. I adore vanilla beans, but mostly as a base for pairing with other flavors. And when there are so many other interesting flavor combinations offered, I just can't not chose them instead. I have an intense hatred towards rose (I know, I know, I'm a freak), but a friend who I ordered that flavor for said they were quite swoon-worthy.
I have also tried several of the baker's choice flavors. The burnt caramel pecan is at the top of my list for those. I am a sucker for pecans, and the burnt caramel filling just puts it over the top. The jasmine macrons were easily the most beautiful macaron I have ever seen. They also tasted great & were perfectly floral without being overpowering. I also tried cocoa vanilla & black hibiscus! There hasn't been a single flavor I wouldn't order again. There's a few more on my bucket list: lavender, chocolate raspberry & creamsicle! Plus Maresa is always dreaming up all sorts of new concoctions based on what ingredients she finds at local markets, so there's always new combinations to lust after.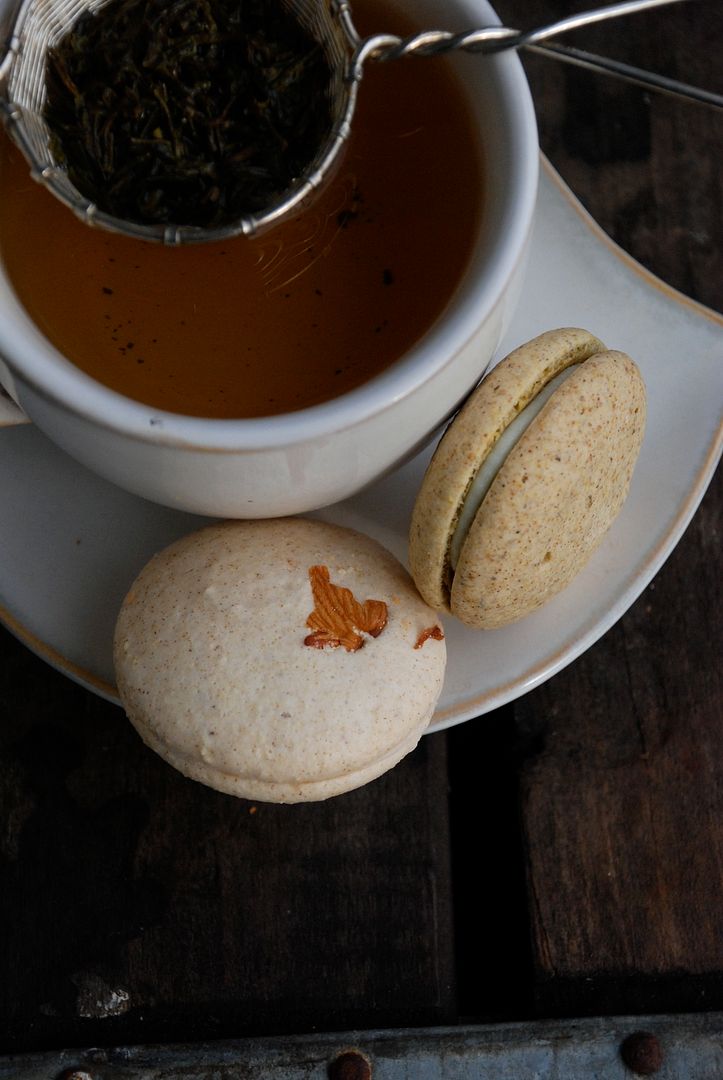 If you have ever interacted with Maresa or Lagusta either in person or online, you know without a shadow of doubt that they are the sweetest people in the world. So the next time you need to spoil yourself or buy a gift for someone you love, you should order something from their
shop
! Support small, woman-run, vegan businesses that work hard to source the best ingredients for the earth & the people on it.
Have you ever tried a macaron from Sweet Maresa? What did you think, and what flavors did you try?! I haven't ever been to the shop in New Paltz, but I am hoping to make a little pilgrimage there someday. It will be a dangerous trip, because I have no restraint around macarons
or
chocolate. Since I was already paying for shipping with my macarons, I also ordered a few chocolate goods from Lagusta's Luscious! Because it made economical sense,
not
because I have an insatiable sweet tooth. There were cute vinyl records & beautiful anatomical heart chocolates that made great Valentine's Day gifts. But now I'm already thinking about the
amazing cream eggs
& chocolate bunnies they just added to the shop! The Bluestocking Bonbon series is incredibly inspirational, so you should check that out too. Sorry if I am getting carried away, but it's hard not to gush when people make things this magical.