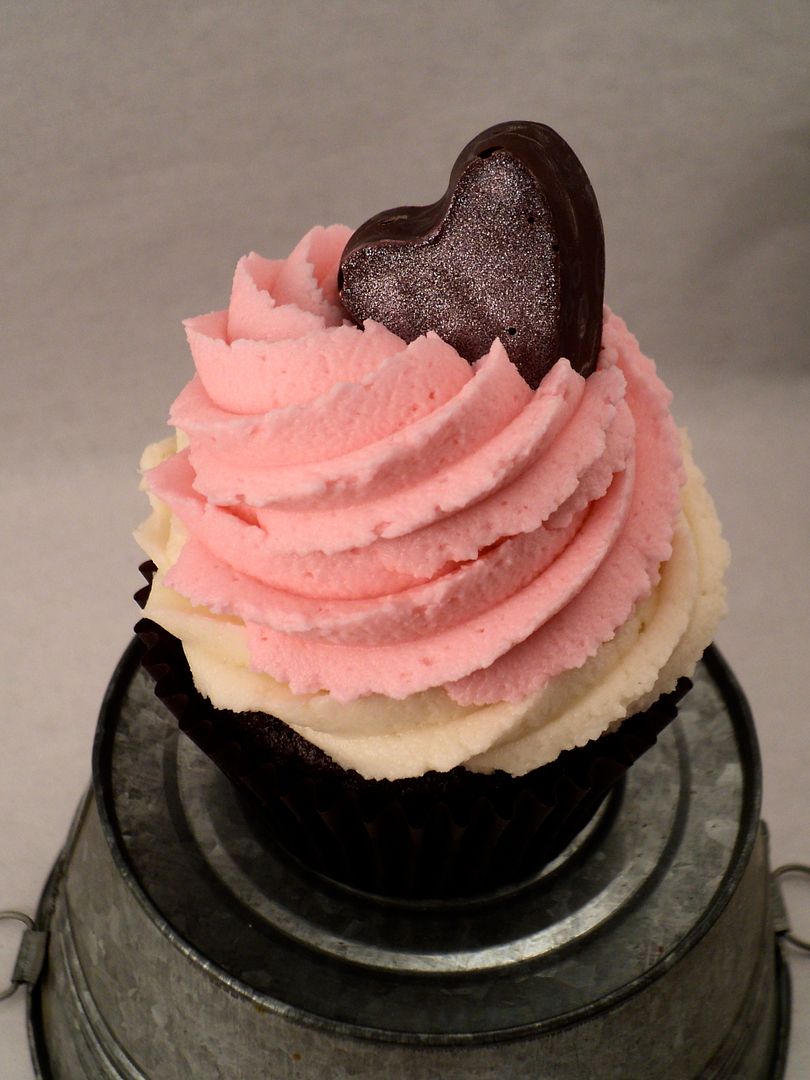 I'm not afraid to admit that I love Valentine's Day. I could care less about actually "celebrating" it, but I love the saturation of lace and hearts. Everything in shades of pink and red. The rampant abundance of chocolate covered strawberries & fancy boxes of sweets wrapped in gold ribbons. I revel in the whimsy and femme-ness of Valentine's Day. So if you are a Valentine's humbug, you are just going to have to skip the next few weeks around here.
I came home from work one Saturday to find a light box Greg had built for me! It was such a great surprise. I am still learning a lot about photography, so I have been playing with it when I got a chance. The first round of pictures I took were total rubbish. But I got it figured out in time to photograph these cupcakes at least semi-successfully. For the back drop I ended up just using a large piece of white paper, but I am interested in playing with a few other options.
These cupcakes are inspired by the
neapoliton bon bon cupcakes
I saw on
Sprinkles Bakes
. I tried them a few other ways too. Since Greg had already built me a light box, I knew I had to find a way to incorporate the only kind of cake he really enjoys, vanilla with chocolate frosting. So I ended up making vanilla, chocolate, and swirled cupcakes and vanilla, strawberry, and chocolate buttercream. I also broke out my chocolate molds to make the toppers. I used white and dark chocolate and painted many of them with pink and gold luster dust. If you mix luster dust with a small amount of vodka, you can paint it on in layers to achieve a lot of different effects. This was sort of a trial and error process, but I had a lot of fun making the chocolates. You only see a handful of them in the photographs, but I made around 40 chocolates in 6 different sizes. Also, the vodka evaporates really quickly, so you don't have to worry about it soaking into the chocolate or tasting boozy!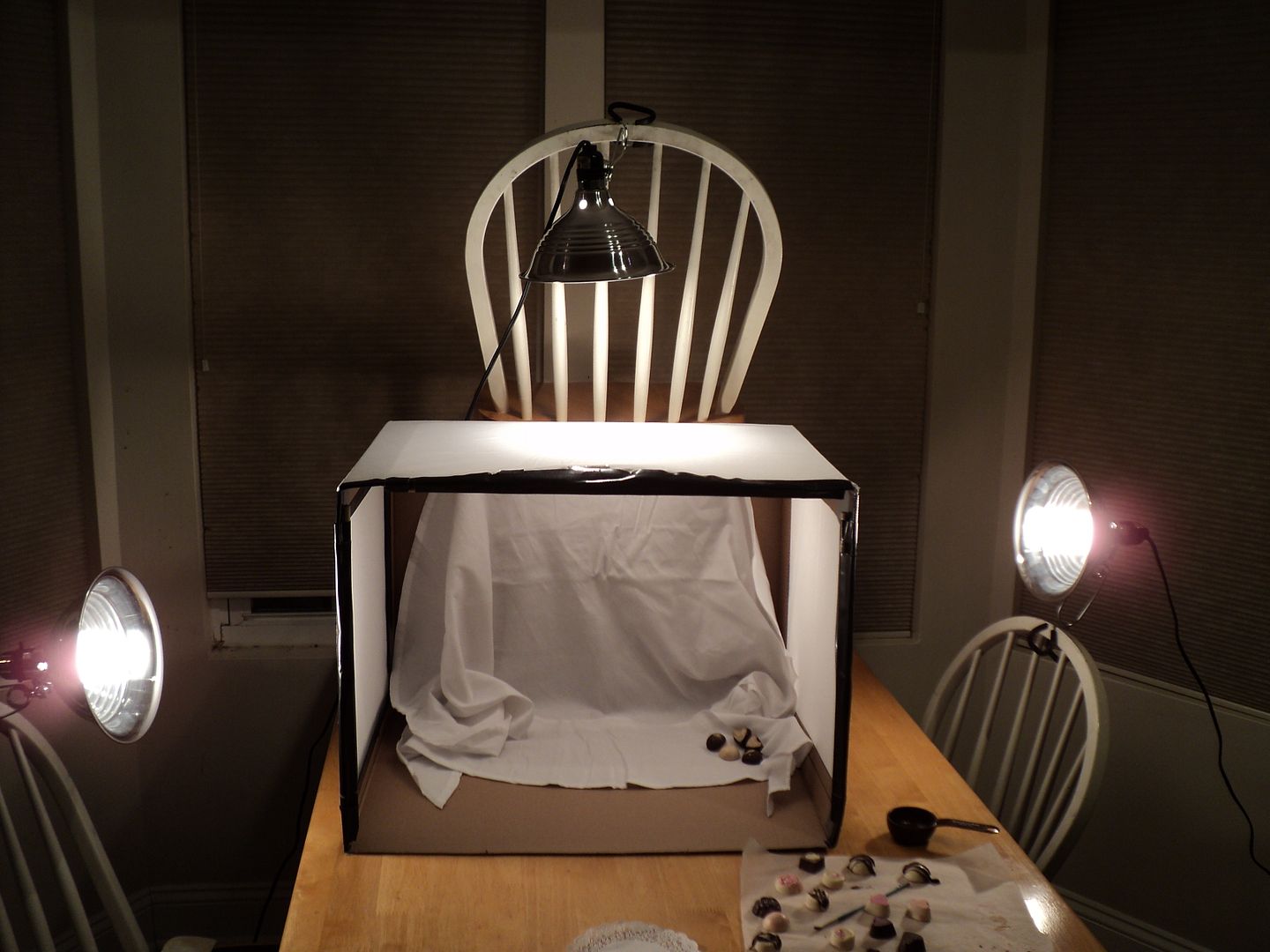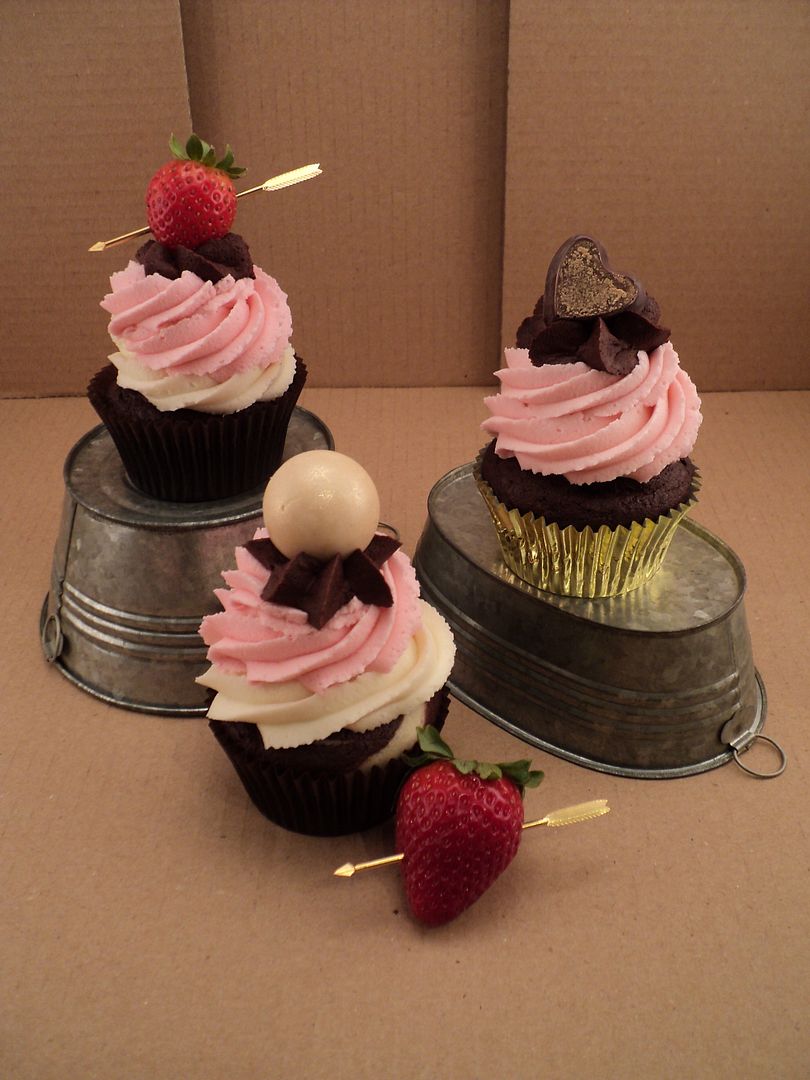 Vanilla Cupcakes
makes 10 cupcakes
1 1/2 cups flour
2 tsp baking powder
1/2 tsp salt
3/4 cup sugar
3/4 cup canned coconut milk
2 tsp white vinegar
1/4 cup oil
1 tbl vanilla extract
1 Ener-G egg

Make Ener-G egg. While resting, curdle coconut milk and vinegar in a bowl. Add sugar, oil, and vanilla to bowl. Add flour, baking powder and salt. Mix until just combined. Bake at 350 for 18-22 minutes until a toothpick comes out clean.


Strawberry Frosting
1/2 cup Earth Balance
1/2 cup shortening
3 1/4 cup powdered sugar
1 bag Trader Joe's freeze dried strawberries
1 tsp vanilla extract
3-5 tablespoons milk of preference

Cream Earth Balance and shortening. Add half of powdered sugar and mix until combined. In a food processor or blender, pulvarize strawberries until their form a fine dust. Pour this into frosting with the remaining sugar, vanilla, and 3 tablespoons of milk. Beat until fluffy. Add additional milk by tablespoon as needed for consistency.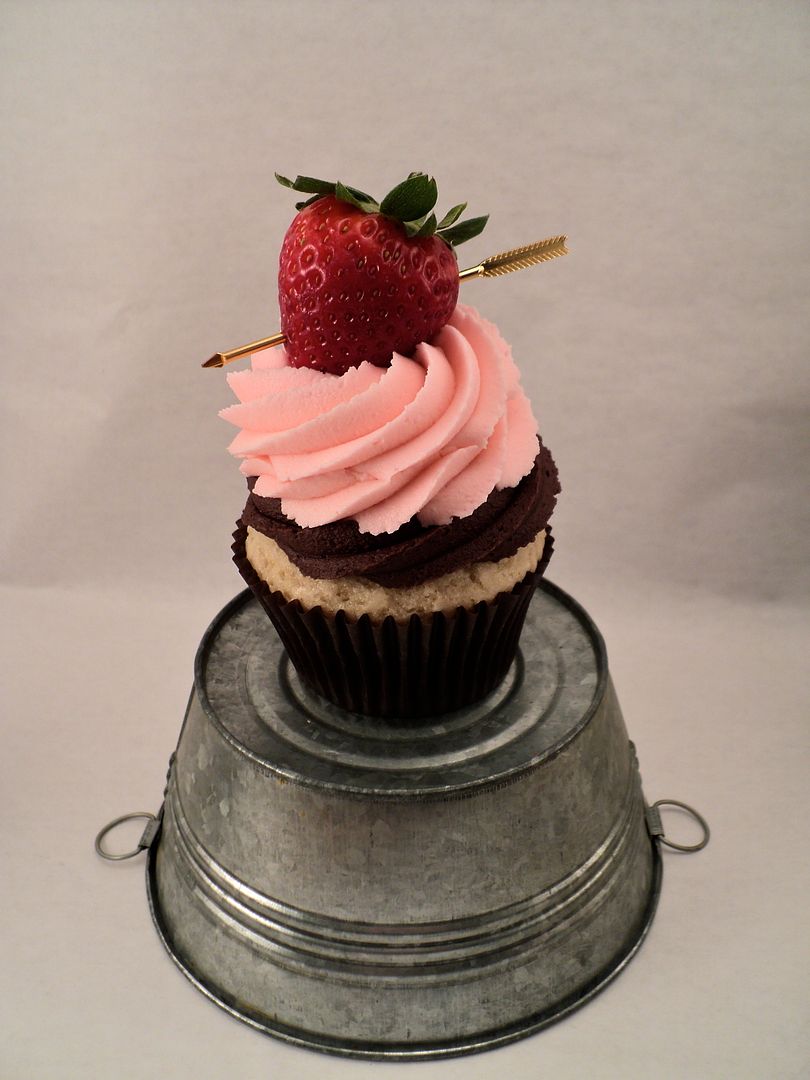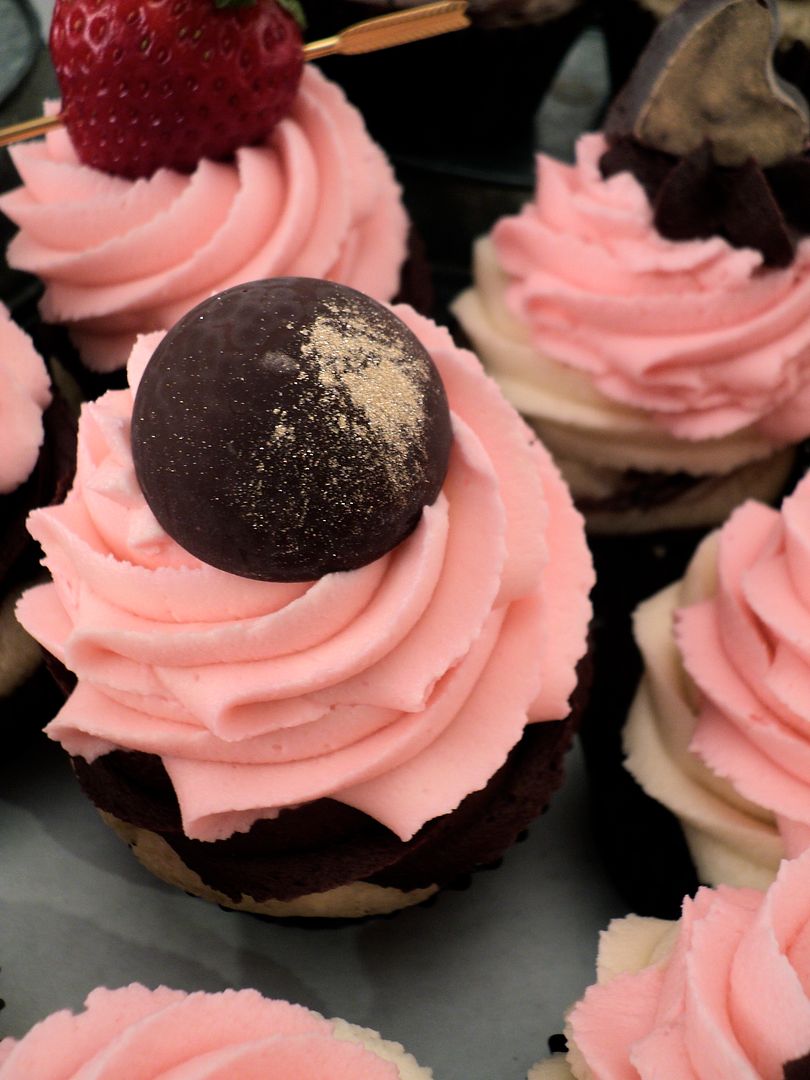 Just to keep things on the up and up, the strawberry frosting in the pictures is different from the recipe above. I made the a frosting using the same proportions as above but without the freeze dried strawberries and added a few drops of LorAnn strawberry flavoring and some pink food coloring. It tasted like chemically kool-aid, and I wouldn't make it again. I have made frosting using the dried strawberries and think it tastes much better, even if it's a little more faint. I have also tried using fresh strawberry puree, but it always curdles my frosting so I tend to avoid it when it is going to be visible.
Is anyone else a Valentine's Day lover? Do you have anything fun planned to bake or surprise some people you care about with? I have a few tricks up my sleeve this year! And I have already been working on hundreds of pink sparkly sugar cookies for the bakery. There are so many hearts and arrows and X's & O's!