Another year is on it's way, and with that I thought I would compile a list of things I want to practice or learn in the upcoming months to help keep me focused and motivated.
1. Tarts & Pies:
I have mini 4" tart pans and a brand new 9" tart pan. I recently thrifted a ceramic pie dish. AND I even have a fancy dough cutter to make beautiful lattices and a copy of
Vegan Pie in the Sky
that hasn't been broken in! It's time for me to fix this. I think I am often discouraged from making whole pies just because they aren't as convenient to share with friends in multiple locations as cookies or cupcakes.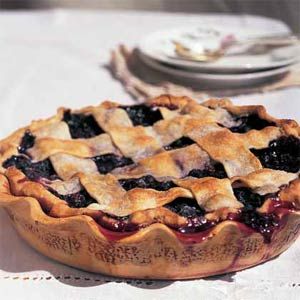 photo by the PPK photo by Randy Mayor
2. Cakes:
I have a few Wilton course books on cake decorating that I would love to break out. Similarly to how I feel about pies, I feel about tiered cakes. I really want to practice torting, icing, and fondant work, but there aren't many occasions to bust out such a cake for. I will have to make up some excuses!

photo by Sprinkles Bakes
3. Sugar Cookies & Gingerbread:
I would love to be able to produce batches of sugar cookies that are really intricate and also consistent. I also really want to attempt making my own cookie stencils rather than relying on standard cookie cutters! Also, I have never made a gingerbread house. I plan on fixing that next winter, though I doubt I can produce something as breathtaking as this gingerbread brownstone by
Kitchen Table Scraps
.

source unknown photo by Kitchen Table Scraps
4. Confections:
I've never made candy before. I want to attempt to make fancy chocolates, as I have no actual experience in tempering. My friend Sheena went to pastry school, and I think she might be able to help me out here. I also want to make a few batches of caramel and figure out what works best for me.
5. Assorted:
Crème brulèe is something that I have always though about but never actually attempted. A kitchen torch would also be handy for toasting marshmallows! Now that I have a standing mixer, I think I might get the ice cream attachment and try a few batches of vegan ice cream! I doubt I will ever be able to touch
Lula's Sweet Apothecary
, but cashew based ice creams are something my dreams are made of.
Do you make lists of resolutions? If so, what are the things you hope to accomplish in 2012?