This was the first time that I participate in Cat of
The Verdant Life
's vegan food swap. I am really glad that it went as swimmingly as I had imagined.
My package came from Dianne of
Veggie Girl
. My favorite morning tea is Tazo Awake, so I was really excited to try to the Tazo Focus. The flavors were really nice. I took most of the bags to work to enjoy in the cool mornings. I was really interested in the Teecino as well. I knew of a few friends who drink herbal, caffeine free coffees, but hadn't ever given it a chance. The flavors were really nice, and I didn't feel the urge to add any milk or sugar like I normally do with coffee. It will also go really nicely with the marzipan filled chocolate, just sayin'.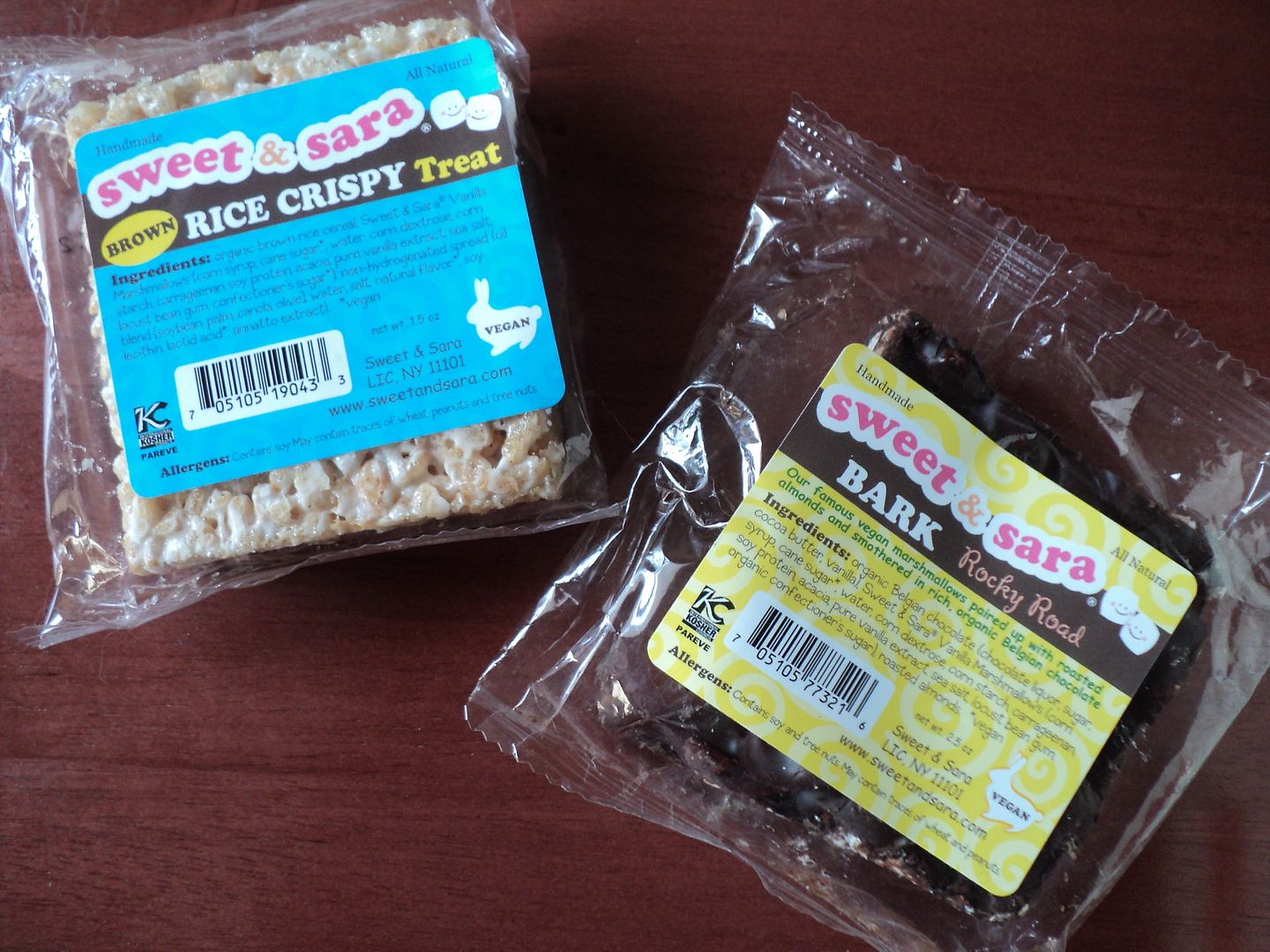 I love Sweet & Sara's marshmallows, and am a huge fan of their rice crispy treats! I was really glad to find one in my little package. There was also a package of their rocky road bark. While it was pretty tasty, I am not sure that I would buy it for myself again. You just can't beat their rice crispy treats.
I haven't had a chance to try the powdered peanut butter, PB2. But I am definitely intrigued. I think I might try to incorporate it into some peanut butter cupcakes or frosting to see if I can make it even more peanut buttery! I also think it might be really nice on some savory tofu.
If you want to participate in the Vegan Food Swap, you can join
here
! You need to sign up by October 5th. And it will be the last one for the year, so you might as well join!