A few months ago I bought a tin of raw coconut sap crystals because I wanted to try them, but I didn't really have any intentions for it. I knew that it boasted all sorts of claims like being high in nutrients and having a low glycemic index making it diabetic friendly. But being someone who doesn't generally avoid cane sugar, it just kept sitting around. Eventually I forgot to buy sugar for long enough to work my way to that unopened tin of coconut sugar in a late night baking spree. I knew that it didn't taste like coconut, but had more of a caramel flavor. But while I was thinking about the combination of coconut and caramel, I knew there was no other flavor duo that would suit me that night. So I settled on a samoa cheesecake. Last year I made these
homemade girl scout cookies
, and they were easily some of my favorite sweets ever baked. I decided to turn them into a new medium, because all I have been craving this year is cheesecake.
And
I made it gluten free so that I could share it with a few friends.
While I used coconut sugar, it could easily be substituted for regular cane or brown sugar in these recipes. The brown sugar would help lend the filling a similar caramel note that the coconut sap crystals add. If you want to read a little more about various sugars, I highly suggest Fork & Bean's
guide to sweeteners
.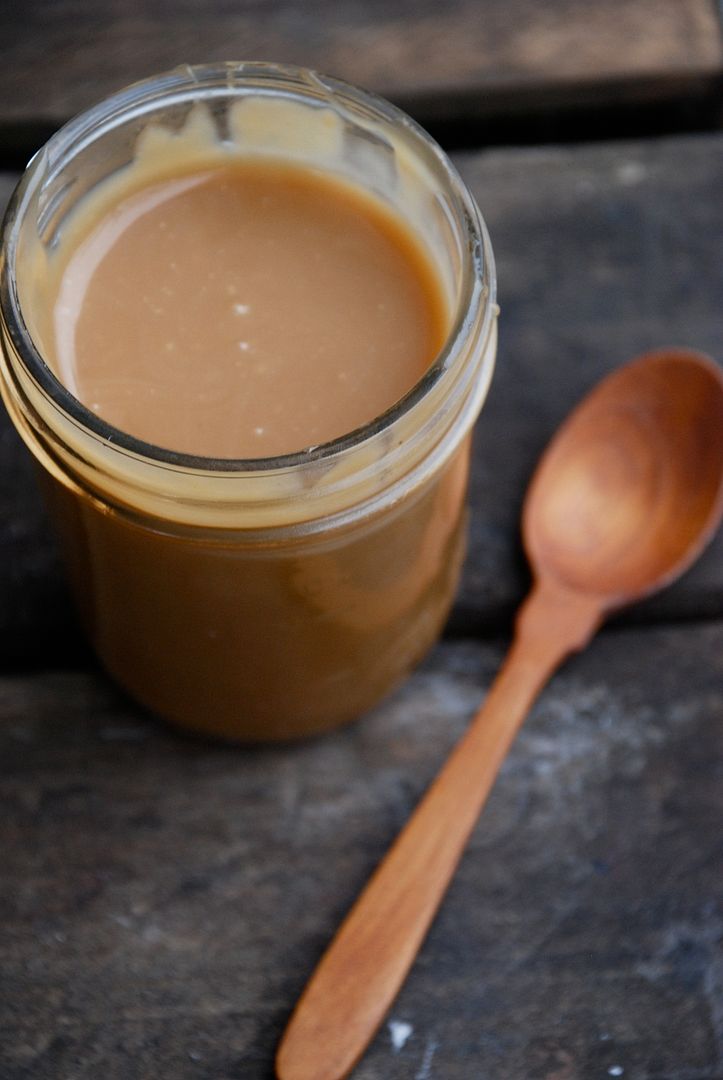 Samoa Cheesecake
one 9" or several mini cheesecakes, varying based on size of pans used

Coconut Shortbread Crust
8 ounces cookies (I used these gluten free animal crackers which are very reminiscent of shortbread)
4 ounces coconut (flakes or shredded)
10 tbl shortening

Pulse the cookies and coconut to crumbs in a food processor. Melt the shortening. Pour over the cookie and coconut crumbs and mix with hands until fully incorporated. Press firmly into the bottom of your springform pan(s).

Cheesecake Filling
24 oz non-dairy cream cheese, I prefer Tofutti
3/4 cup coconut sugar
1 tbl vanilla bean paste or scraping from 3 vanilla beans
2 tbl Ener-G beaten into 1/3 cup hot water

Make your cheesecake filling by beating the cream cheese, sugar, vanilla, and Ener-G together until smooth. Pour into crust filled pan. Bake at 350 for 40-45 minutes until the cheesecake appears set. Allow to cool for at least 4-6 hours before attempting to slice the cake. I find that overnight is best.

Coconut Caramel
1 can full fat canned coconut milk
1 1/3 cup coconut sugar
2 tablespoon brown rice syrup
1/4 tsp cream of tartar
pinch sea salt
4 tablespoon Earth Balance margarine
2 tsp vanilla extract
2 1/2 cup unsweetened flaked coconut

In a small sauce pan combine coconut milk, sugar, brown rice syrup, cream of tartar, sea salt, and Earth Balance. Allow to come to a low boil. Simmer for 20-25 minutes until the mixture has thickened into a syrup and smells like caramel. It will also darken in color. Once removed from heat stir in vanilla extract and allow to cool.
While the caramel is cooking, spread your coconut on a sheet pan and bake at 350 degrees for 5-7 minutes. After 4 minutes stir the coconut to ensure that the coconut isn't browning unevenly. Remove when at least half of the coconut is lightly browned and continue to stir on the pan while it is cooling, as the coconut will continue to toast while the pan is hot. These steps can be done while the cheesecake is baking to limit your time in the kitchen.

Ganache
1/3 cup dark chocolate
1/4 cup coconut milk
1 tablespoon agave nectar

In a double broiler heat all ingredients whisking frequently until the chocolate has totally melted and the ganache is smooth. Remove from heat and allow to cool for several minutes before assembling the cheesecake.

Assembly
For the mini cheesecakes, I held the cheesecake upside down and spooned ganache over the bottoms. I was afraid of dipping them like I would samoa cookies because my gluten free crust was a little fragile. If you have a full size cheesecake, I might forego the ganache dip. I toyed around with the idea of scattering mini chocolate chips along the bottom of the crust before adding the cheesecake filling to give it some semblance of a chocolate dipped bottom, but I ended up holding back on my 9" cheesecake and did regret it later.
Pour your caramel over the tops of the cheesecake until it comes to the edges. Top with ample toasted coconut flakes, and ganache stripes to mimic the cookie. Also whatever you do, don't combine your coconut and caramel before topping your cheesecake. I tried it, and it ain't pretty y'all.