I have now been a resident of Philadelphia for three weeks! I have taken public transportation several times a week, and didn't get lost even once! I've managed to find a bank and a grocery store and even develop some semblance of a new routine. This was one of the first things that I baked in my new oven (which doesn't have a timer?!), and I was mostly just happy that the cookies remotely turned out. I have had bad experiences with new ovens in the past, and it's reassuring to know that the temperature isn't off by 40 degrees and doesn't have wild hot spots. I may have let these cookies sit out for 36 hours trying to find a few minutes of sunlight to photograph them. The morning after I baked them I tried to photograph them outside five minutes before I needed to leave for work using a black table cloth. However it was very wrinkly from my not-so-careful packing, and it was a different sort of spooky than what I was going for with these Halloween cookies. I finally realized the light in my kitchen window is quite reasonable around noon and was able to snap these photos. Learning a new houses's light is a tricky thing indeed, but at least this time it involved treats!

Spooky Black Cocoa Cut Out Cookies
makes 2-3 dozen cookies, depending on size of cookie cutters used

8 oz Earth Balance margarine
1 cup sugar
2 Ener-G eggs
2 teaspoon vanilla extract
3 1/3 cup all-purpose flour
1/4 cup cocoa powder
1/4 cup black cocoa
2 teaspoons baking powder
2 oz Tofutti cream cheese
Cream margarine and sugar. While this is creaming, combine hot water and Ener-G powder to make egg replacer & allow to thicken. Add Ener-G eggs & vanilla extract to sugar mixture. Beat until combined. Add half of the flour and mix. Add remaining flour, cocoa powders, baking powder, and cream cheese. Beat until a thick dough forms. Portion into two disks, wrap in wax paper, & allow dough to chill in fridge for at least an hour.
Preheat oven to 350 degrees. Roll dough between wax paper to approximately 1/3" thick & cut out shapes. The dough will hold up fine for multiple rollings. If your fridge or freezer will fit a baking tray, chill the cut cookies for another fifteen minutes before baking. Bake 12-14 minutes until edges are firm. The centers will still be soft, but will firm up slightly as they cool. If you would prefer to have classic sugar cookies, simply replace cocoa powders with additional flour. Some of these cookies are pictured as well!

Natural Black Glaze

2 cup powdered sugar
1/3 cup black cocoa
3 tbl agave nectar
2-4 tbl non-dairy milk of choice
In a large bowl add powdered sugar and black cocoa. Whisk until cocoa is evenly distributed. Add agave and 2 tablespoons of non-dairy milk. Whisk until combined. If mixture is too thick to whisk, add additional milk. However, glaze goes from too thick to too thin, very quickly so be careful to add liquid in very small amounts, whisking to check consistency frequently. Dunk tops of cooled cookies, shaking to remove excess glaze. Allow to harden for at least 4 hours before attempting to stack. I also decorated the cookies with a vanilla glaze (some tinted with a natural green dye) and sprinkled a few of the cookies with naturally dyed sanding sugars. The dye and sanding sugars are from Confection Craft, a really lovely small business based in Portland!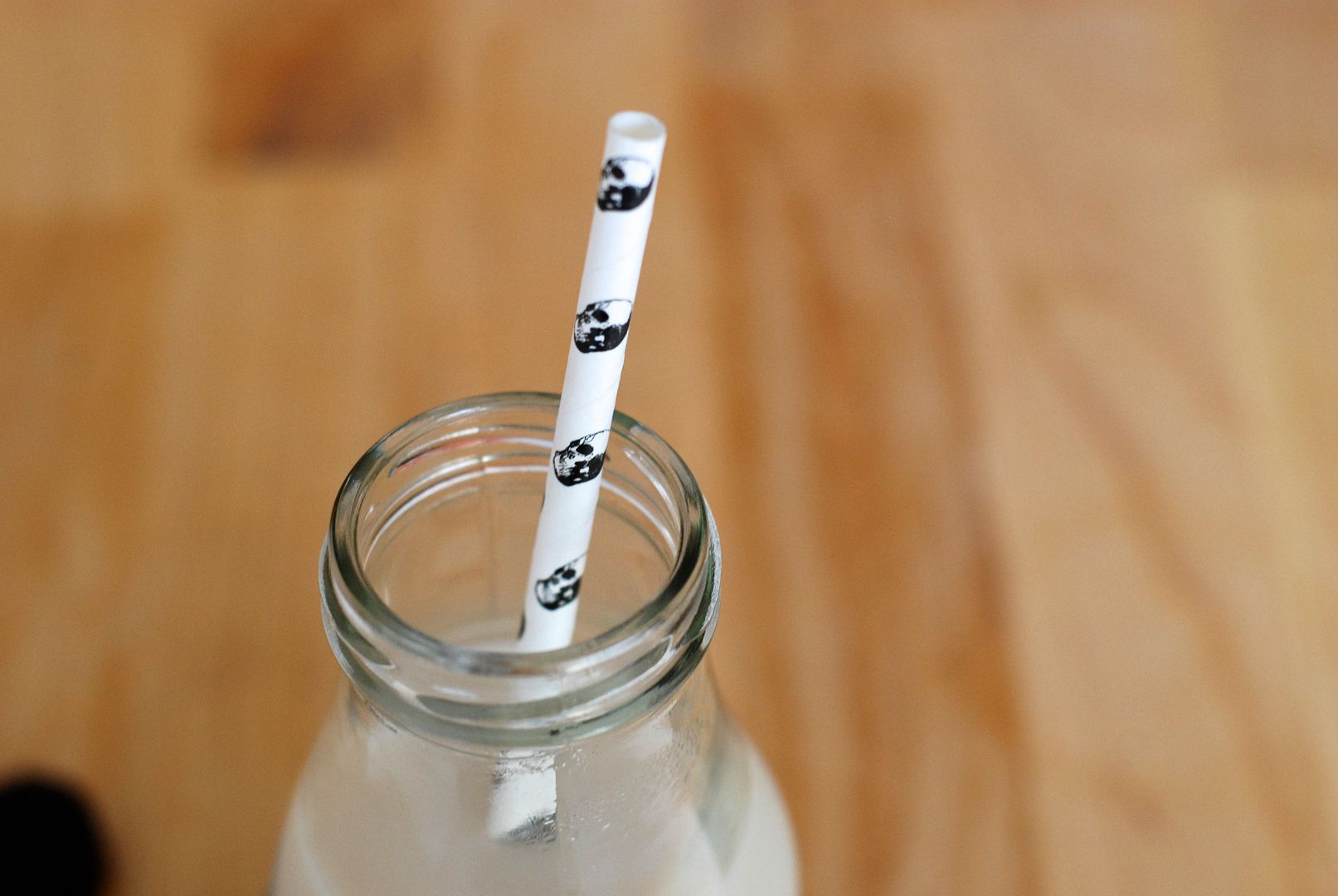 Black cocoa is pretty important to get the coloring of the cookies & glaze as dark as possible. You can buy a pound of Frontier fair trade black cocoa for less than $16 here! But if you can't find it locally and really don't want to order it, you can try replacing it with an extra dark cocoa. While it will still taste similar, it will not be quite as spooky. If you aren't opposed to artificial dyes, you could instead add a few drops of black dye and use regular 'ole cocoa powder in both of the recipes. But at least consider using fair trade cocoa, it's pretty important to protect the livelihoods of many people in the world.