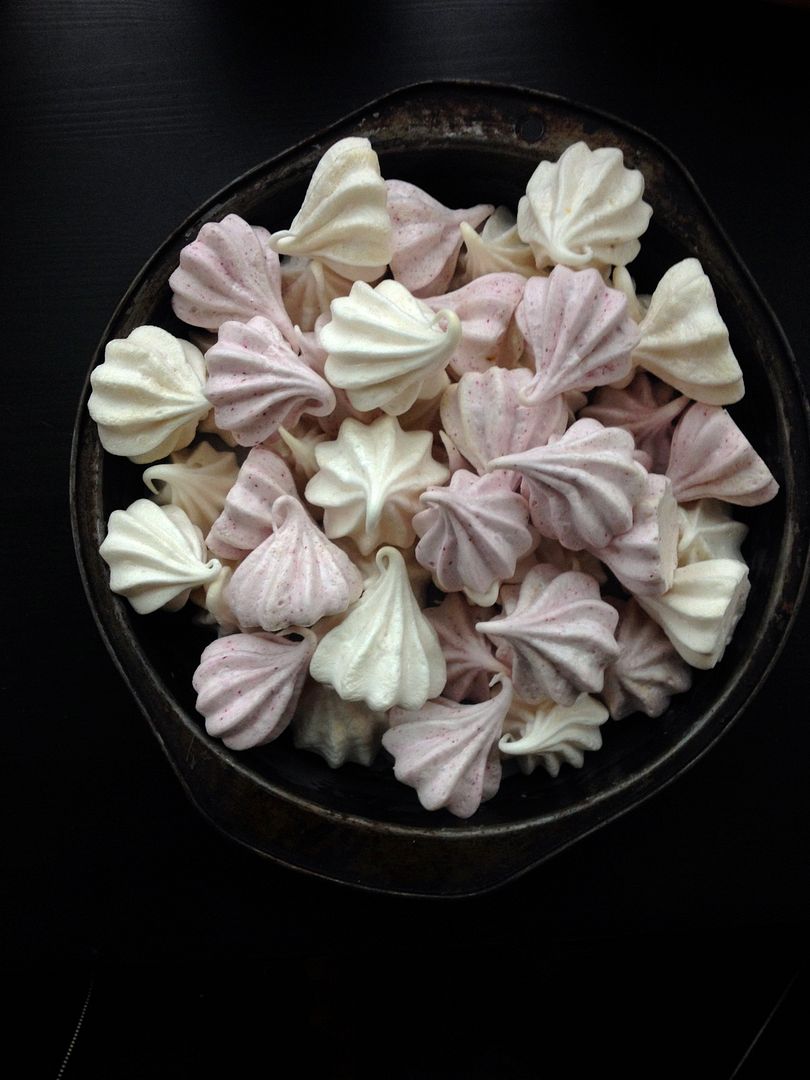 Though I have been no where near as diligent at keeping up with blogging in the last few months, if you have been around for a while you probably know that I am obsessed with all things involving meringue. From trying to make french macarons and "the world's best cake" to the
lemon meringue pie
I posted last. When I was making the topping for the pie, I knew I had to make an extra bit of fluff to bake off a few dozen meringues. The crisp exterior and marshmallowy interior is perfect. I made half vanilla and half one of my favorite flavors, hibiscus. Flavored & tinted naturally with hibiscus powder.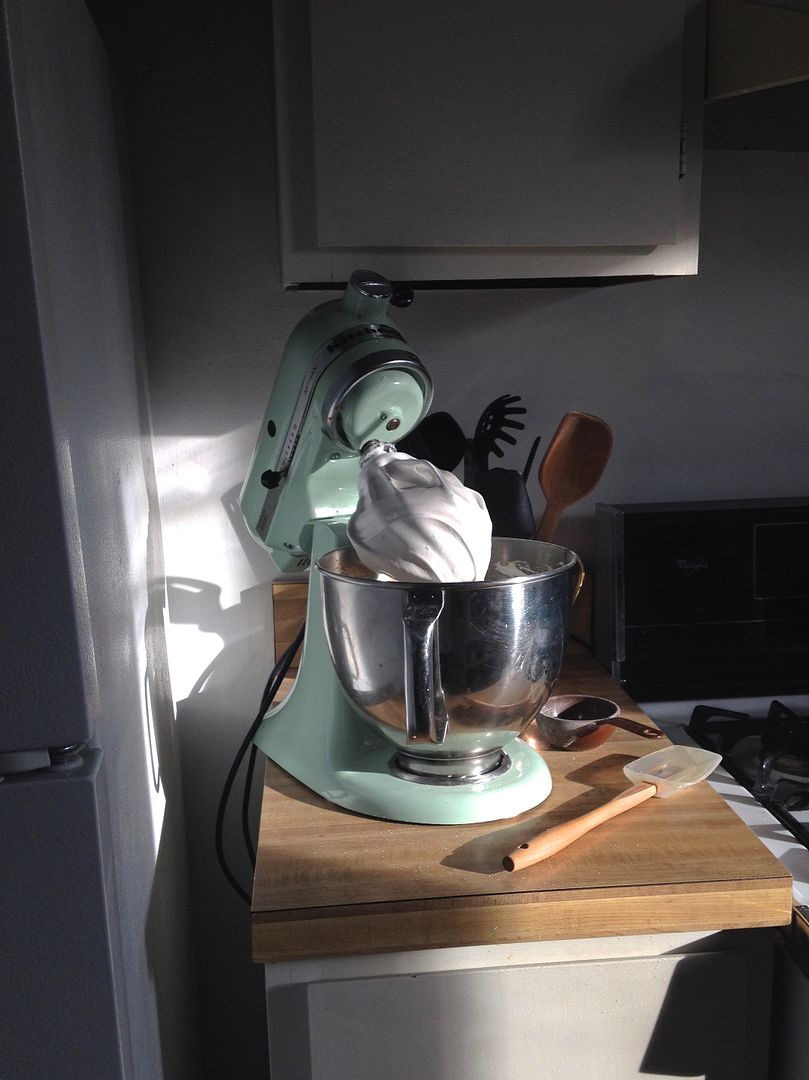 The concept of horchata cookies had been mulling around inside my head for a while. While I made
eggnog snickerdoodles
a few months ago and knew I could easily make a horchata flavored cookie in a similar way, I felt compelled to add rice to the cookie. I added a fair portion of super soft, steamed rice to the mixer after everything was blended and while the dough taste amazing the cookies just got a funny, plastic-like texture as they cooled. Several friends offered up suggestions such as making a rice meal to add or pureeing the steamed rice before mixing it into the dough. I haven't revisited the concept yet, but I'm sure it's only a matter of time.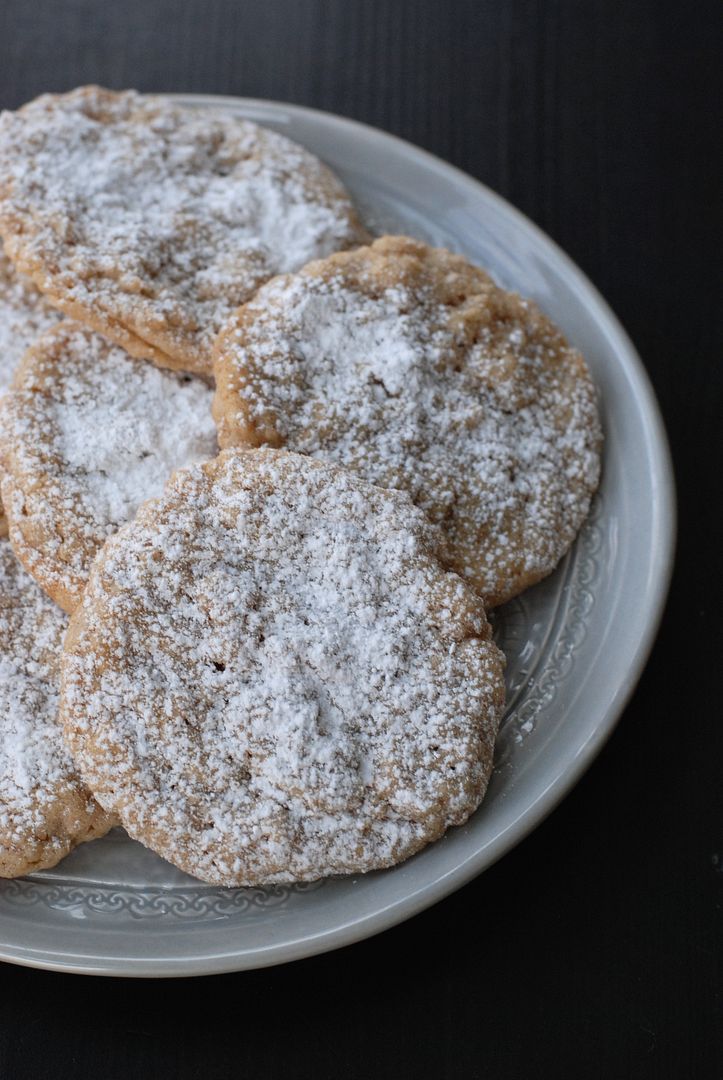 I was craving something with a crumb topping when I stumbled on Top with Cinnamon's
chocolate vanilla crumb cake
. I veganized the recipe, which was simple as could be. It was great with coffee. Rich but not too sweet and cut easily into beautiful, big slices. The cake was a little too dense for me, so I might play with the recipe again a little more in the future trying to get a slightly lighter texture and maybe a little more vanilla flavor in the base of the cake batter.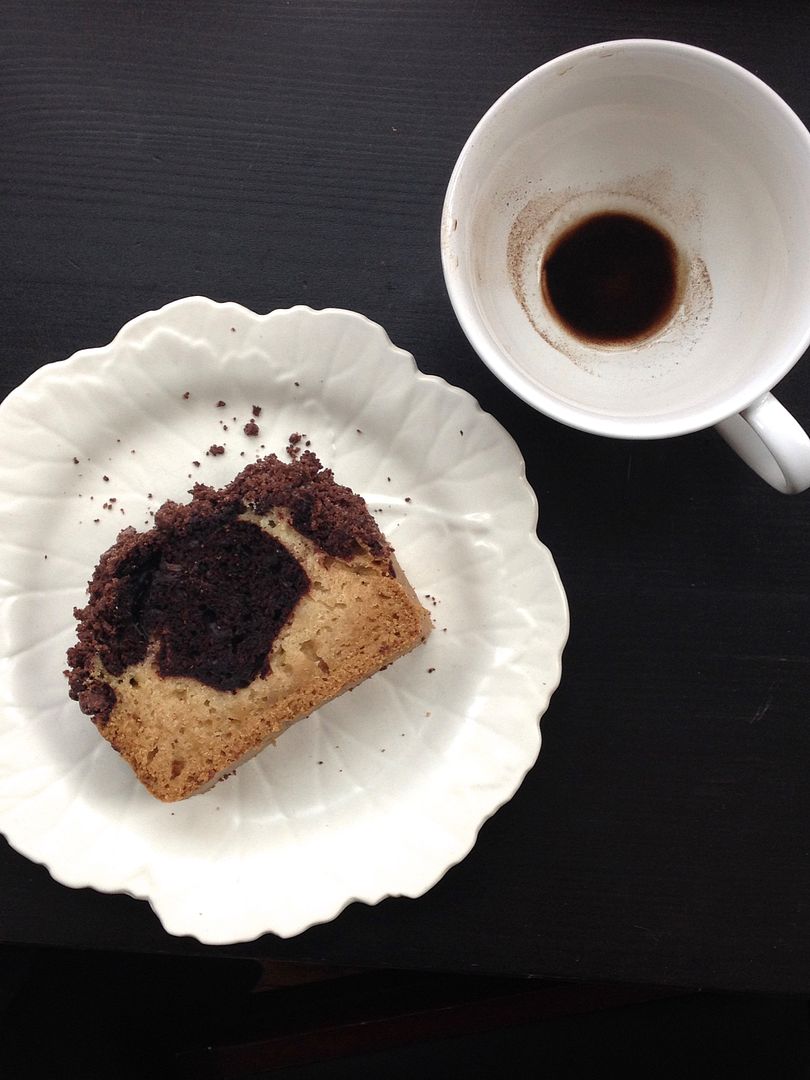 Busy, busy, busy. Trying to stay focused and calm. Working as hard as I can to make all my dreams come true and keeping my chin up until the winter is over. The days are already getting so much longer. I'm much happier in the sunlight.