Last month I realized that it's a lot easier for me to deal with things in my life when I am baking. If I miss someone or want to thank someone, my gut reaction is to handle the situation through flour. I couldn't think of a more 'me' way to say goodbye to two of my favorite people except through a box of treats & a note left on our kitchen counter.
I have made this
baked blueberry donut recipe
from Nikki of the Tolerant Vegan a few times now. I find them to be one of my stand-by donut recipes. I have mentioned before that I prefer my donuts baked; I feel like it allows the flavors to really shine through. You don't wanna lose all that berry goodness in the taste of oil. And since they are really low in fat & contain fresh fruit, it's not terrible if you eat a few for breakfast right?! That's my kind of compromise.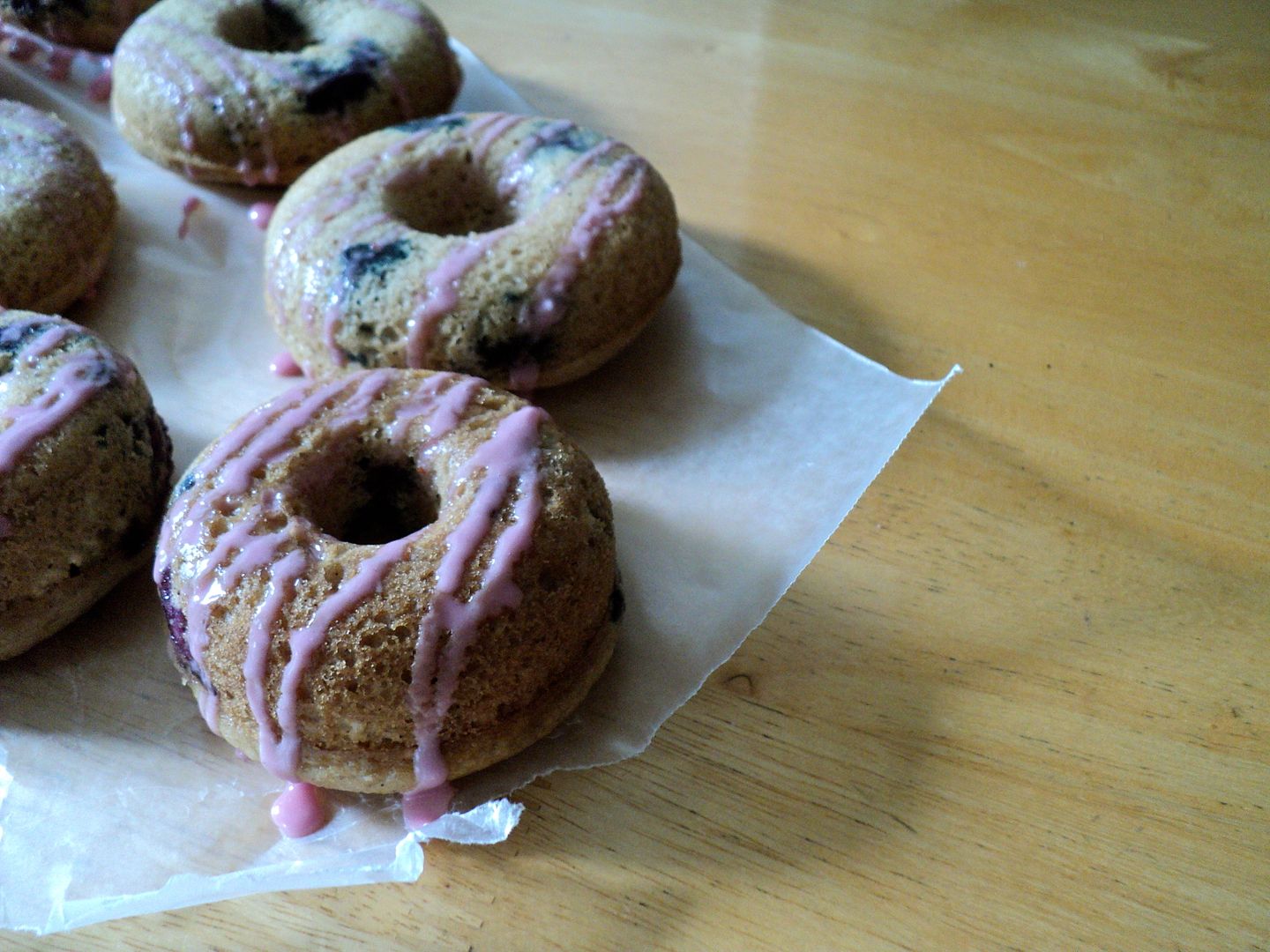 If you aren't into blueberries or are just looking for a standard donut batter, this recipe will definitely work. I tossed a handful of mini donuts in a cinnamon-powdered sugar mixture. It was really great, and a nice cross between a cinnamon sugar donut and a powdered donut. You don't want to toss them too soon before they are going to be eaten, because any humidity or moisture the donuts come in contact with will dissolve the sugar.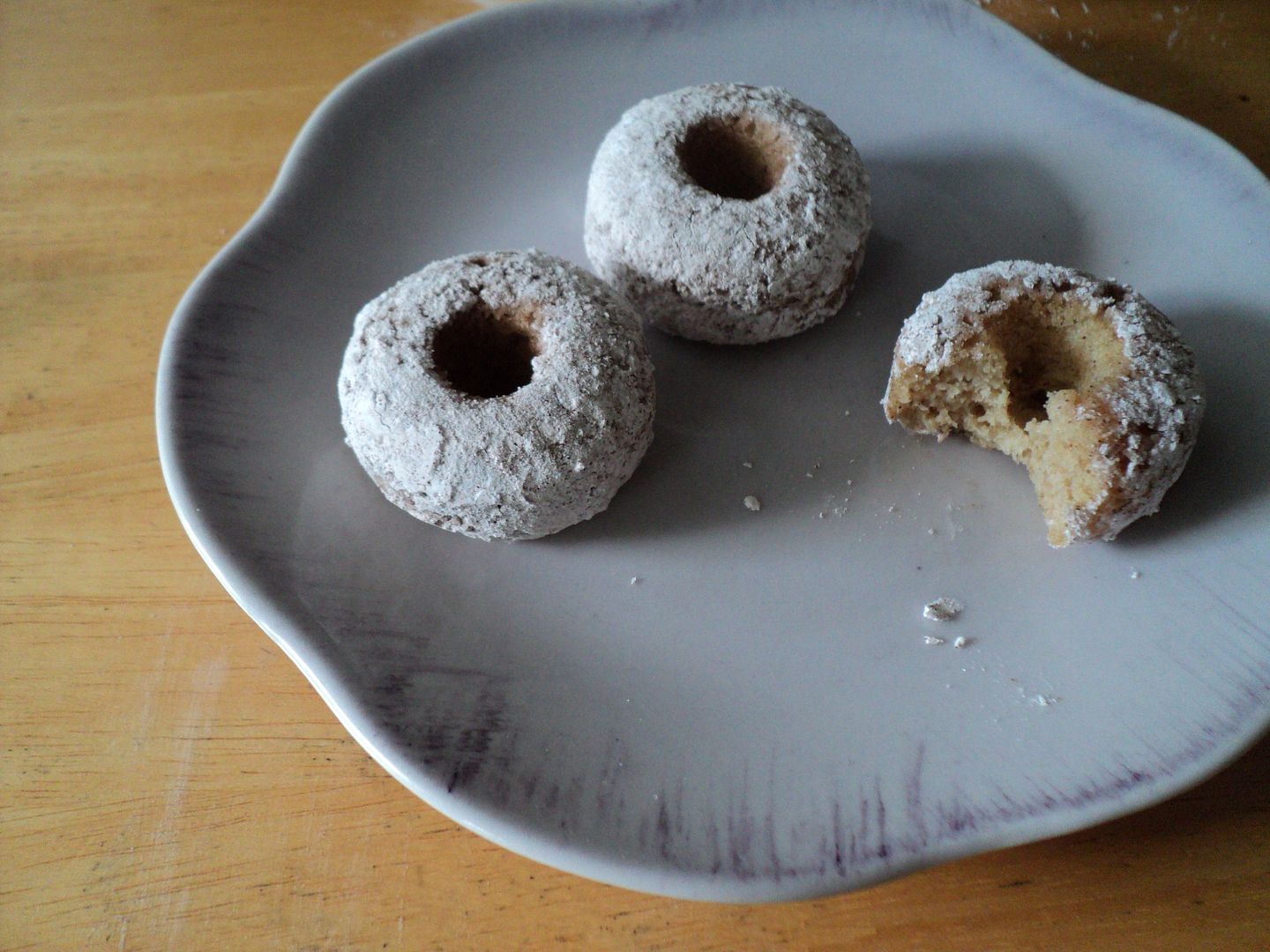 I have a really long list of things to bake, but it's hard to get through it when I keep re-making so many recipes I have found. That's not a complaint. It's just a fact. What are your favorite recipes at the moment? Is there a cookbook you are currently swooning over? I have one that I will be sharing with you all soon!