I have been searching for vegan M&M's for quite a while now. For a while the only option was Whizzer's chocolate beans, but they were not ideal. The chocolate was a little bitter, and while it's nice that they were dyed naturally, the colors were a little boring.
I finally heard about
Vermont Nut Free Chocolates
a few weeks ago and immediately ordered three 16oz bags of their dark chocolate skippers**. After the cost of shipping, it was $25 well spent! They not only look identical to M&Ms but taste exactly the same. I think someone would be hard pressed to tell the difference between them.
I have used most of the first bag making M&M cookies. I have a lot of plans for the remaining candy, but it might end up with me just eating them on the couch while I watch movies.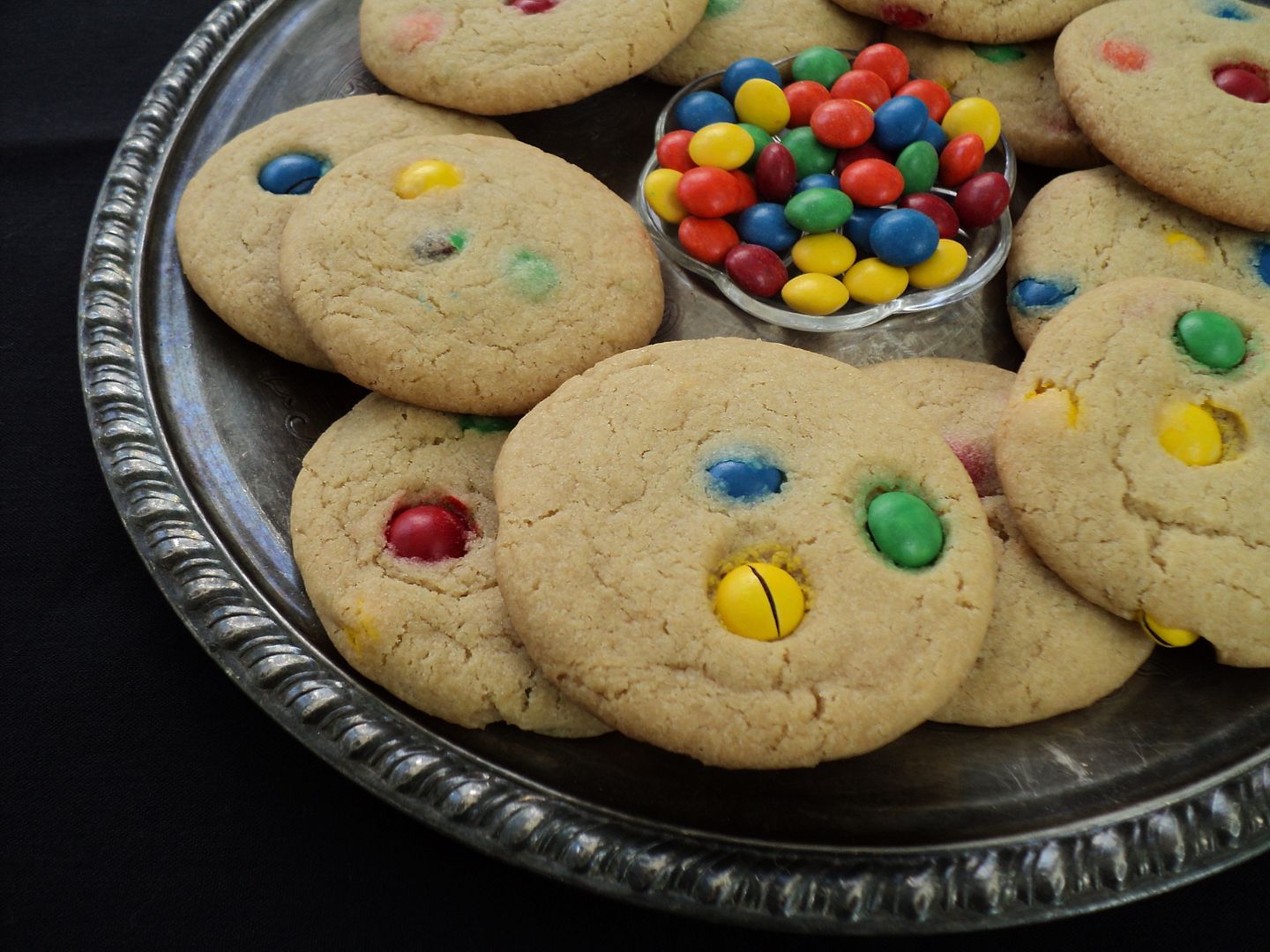 Vegan M&M Cookies
recipe adapted from Ghiradelli

1 tbl Ener-G powder
1/4 cup water
1 cup Earth Balance
1 cup brown sugar
1/2 cup sugar
2 tsp vanilla
2 1/4 cup all purpose flour
1 tsp baking soda
1/2 tsp salt
1 cup Vermont Nut Free dark chocolate skippers

Preheat oven to 350. Combine Ener-G and water and allow to thicken. Cream Earth Balance and sugars. Add egg replacer & vanilla. Slowly mix in flour, baking soda, and salt. Stir in dark chocolate skippers slowly, being careful not to crush the candy shells. Scoop onto silpat or parchment lined baking sheet. Slightly flatten the tops of cookies and bake 10-12 minutes, until edges of the cookies are slightly browned.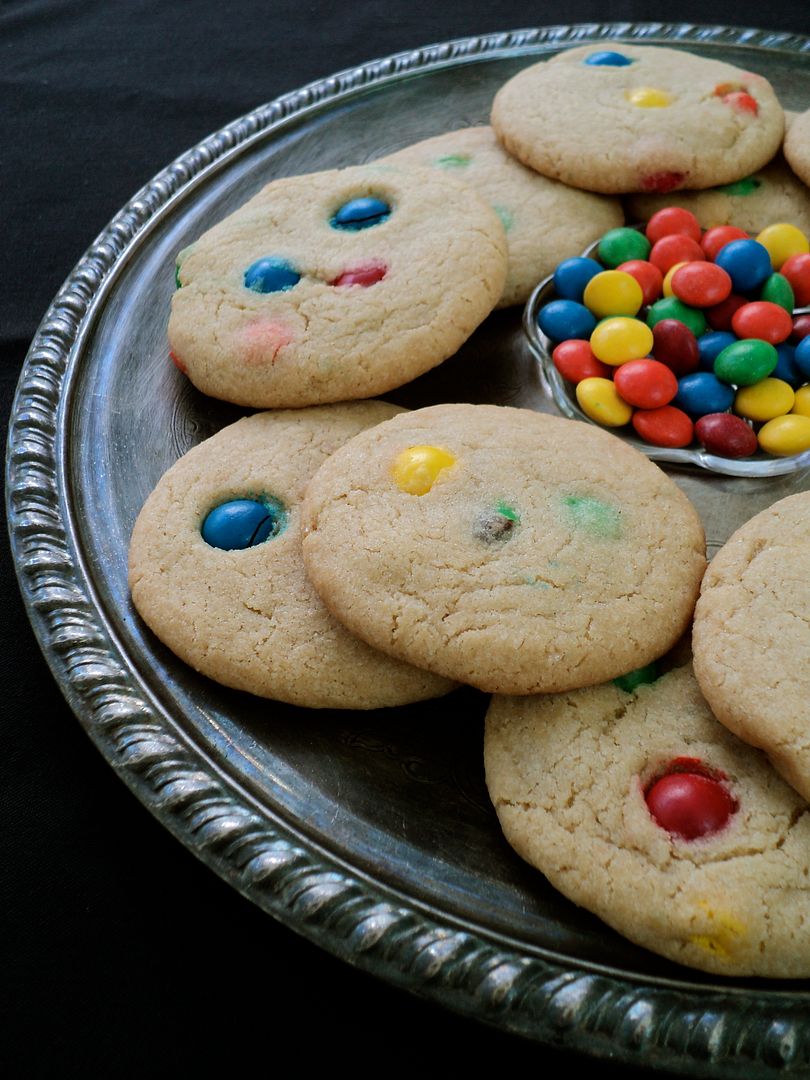 These cookies remind me of being a little kid. They are so bright and colorful and satisfying. I think my birthday approaching has me feeling a little nostalgic. I've been watching a lot of children's movies like Hook & Willy Wonka. It's a nice little escape from everyday stress. What's your favorite childhood film?
**A few people have been confused by the Vermont Nut Free Chocolate website. If you read carefully, the ingredients for the dark chocolate skipper are listed immediately after the milk chocolate skipper. You will see that they don't contain any sort of dairy product. There isn't any verification on the sugar (whether it is bone char processed or not), but they are vegan enough for me.