I have another confession to make. I am addicted to teen dramas. It all started with Roswell. Combine aliens and first kisses, and I just couldn't stop watching. Now I have worked my way through Veronica Mars, Buffy, Gossip Girl, Vampire Diaries, and the single season filmed of The Secret Circle. I even matched all of Angel despite how terrible it is, for completion's sake. I think the only popular teen drama that I haven't gotten sucked into yet is Pretty Little Liars. I am trying to restrain myself.
I can't imagine a much better way to spend a grey, foggy mid-week day off than watching one of those shows in my pajamas while eating cinnamon buns. Even through my sniffly nose I could smell the yeast and spices filling the house. Paired with a giant glass of orange juice, my lazy day was complete.
The dough recipe I used was slightly modified from
this recipe
at
Whipped
. I substituted the soy milk for full fat coconut milk, because the extra fat makes the dough even softer. I also halved the dough, because 12 cinnamon buns is far too many for me to have at my disposal when I will be home alone all afternoon. For the filling, I dotted about 2 tablespoons of Earth Balance over the dough and then sprinkled on one half cup of sugar mixed with 2 tablespoons of cinnamon.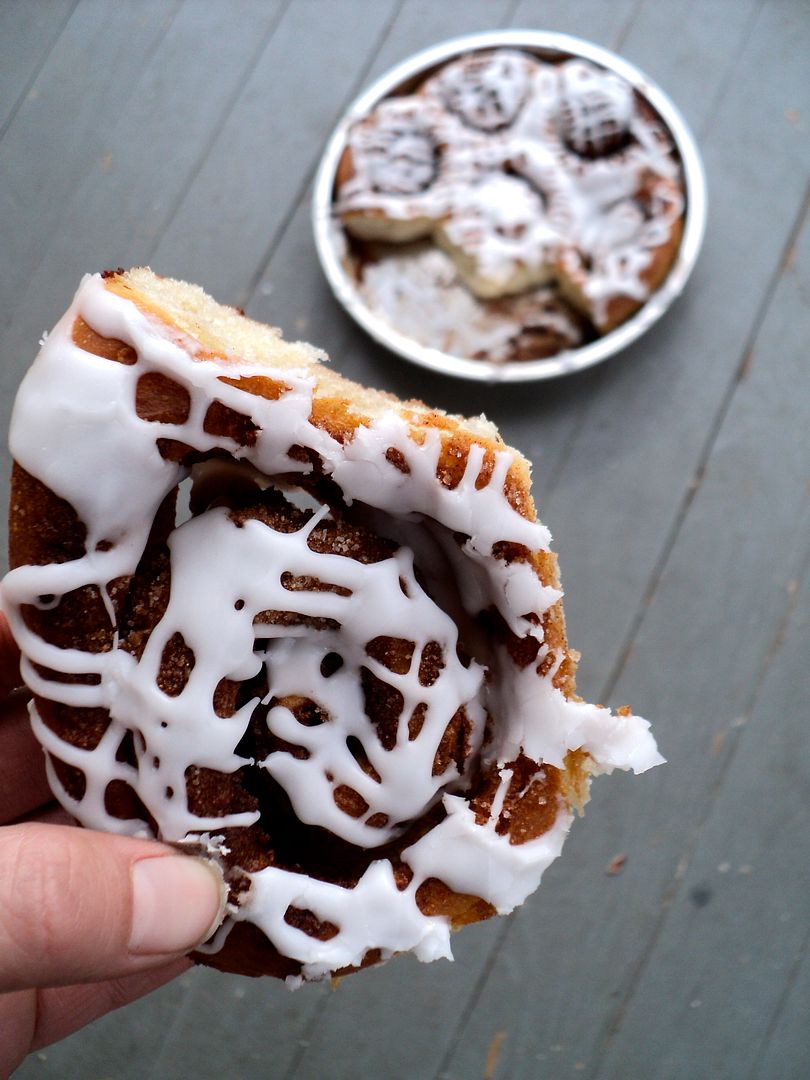 I also just got my DC library card. The only problem is that instead of reading intelligent, adult level books I am still hooked on the teen drama?! I am reading the Vampire Diary books at the moment, which are completely different from the show's story line. Not quite as different as the Secret Circle, but I don't even understand how the CW really pulled off changing both plots so drastically?! Please tell me that you also have some terribly guilty book or TV obsession? Maybe almost as embarrassing as mine?