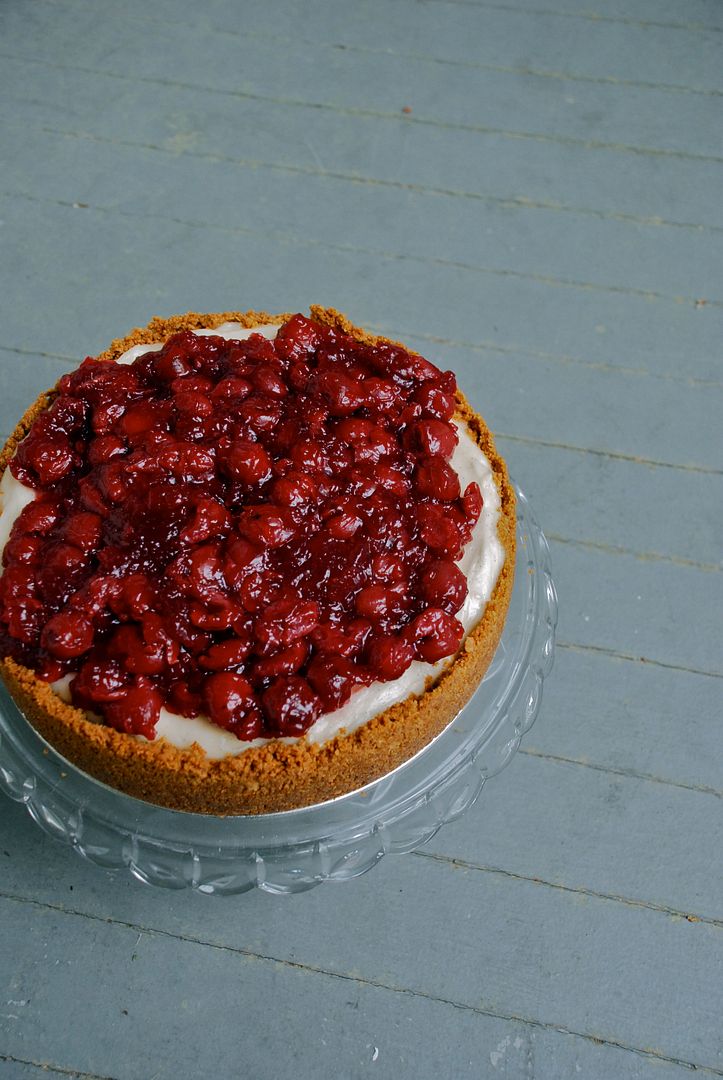 I have been incredibly nostalgic these last few weeks. Ever since I graduated college it feels like time just slips by at a faster & faster pace. It was just winter, and all of a sudden I can't walk outside without smelling honeysuckle. Every time I catch a breath of it I am reminded of growing up in Tennessee, reading books in little swings made of grapevine hooked between the trees & playing in the the ravine we affectionally called
FernGully
. I grew up in a place very different from my friends. For most of the life that I remember we lived on a 20 something acre piece of land that mostly consisted of forest. I went to a public school that had less than 300 children enrolled. The kindergarteners were just down the hall from the high schoolers. I was always a little out of place in that school, and though I wasn't really bullied or tormented by anyone, I also didn't have very many good friends.
Once I got to college and was surrounded by more people, it wasn't difficult to find my niche. But I often think about how much quieter and more solitude my growing up was and how that has probably shaped me to have different expectations of life than most people. I am quite comfortable being alone. I really only need a book or a kitchen at my disposal, and I will be content for most of the day.
In college it seemed so easy to fit it all in. I took fifteen or more credit hours a semester, worked part time in a laboratory, and still managed to spend an indecent amount of times with my friends. These days I feel like no matter how little I sleep it's never quite enough to do everything I want. I am sure that a fair part of it is being "an adult". There's always errands to run. There's doctor's visits to schedule & bills to pay. But goodness do I miss having a whole summer to just do whatever I wanted to. I didn't think twice about buying a place ticket to visit a friend in another state or hopping into a bus with ten of my friends to drive across the country. How do we find the balance in that fun spontaneity and the responsibility of keeping up with our lives? Even though I love my job, spending so much of my life working is also a fairly disappointing thing.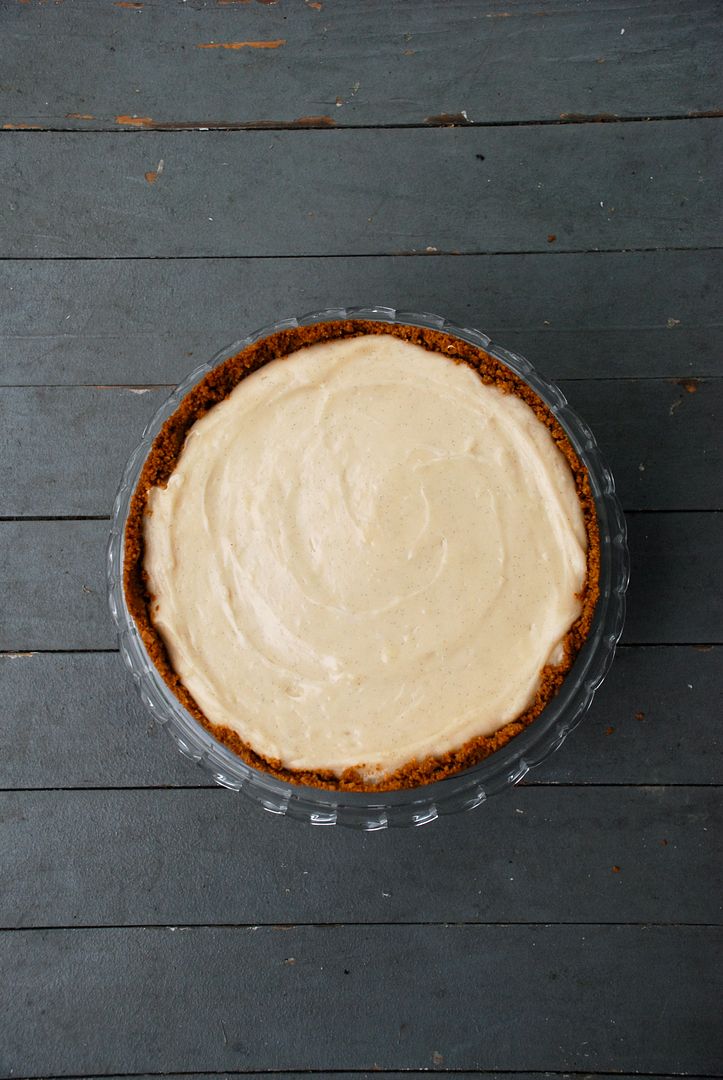 Cherry Cheesecake
filling adapted from Emily Manquist's Sweet Vegan

Crust
13 ounces graham crackers or speculoos cookies
1/2 to 3/4 cup Earth Balance margarine.
Crush the cookies to crumbs in a food processor. While those are being pulsed, melt the Earth Balance in the microwave. Pour over the cookie crumbs and mix with hands until the butter is fully incorporated. Start with 1/2 cup of melted Earth Balance. If the cookie crumbs still aren't wet enough to hold together when you squeeze it in your hands, then add the remaining spread. Press into the bottom and up the sides of a 9 or 10" springform pan.

Cheesecake Filling
24 oz non-dairy cream cheese, I prefer Tofutti
3/4 cup sugar
1 tbl vanilla bean paste or scraping from 3 vanilla beans
2 tbl Ener-G beaten into 1/3 cup hot water
Make your cheesecake filling by beating the cream cheese, sugar, vanilla, and Ener-G together until smooth. Pour into crust filled pan. Bake at 350 for 45-50 minutes until the cheesecake appears set. Allow to cool for at least 4-6 hours before attempting to slice the cake.

Tart Cherry Topping
24 oz tart cherries
1/4 cup sugar
1 cup cherry juice
1/4 cup cornstarch
In a sauce pan combine cherries, 1/2 cup of cherry juice, and sugar. Allow to come to a boil over medium heat. In a small bowl whisk together cornstarch and remaining juice to create a slurry. Whisk the slurry into the boiling cherries and reduce heat to low. Allow to cook until mixture is thickened. Allow to cool before spreading on top of cheesecake


One of my favorite things about baking at home is taking time to do everything. I am not worried about multi-tasking in the way that I normally am. Instead of sifting powdered sugar while Earth Balance is creaming in the mixer and and whisking something every few minutes as it cools, I can really focus on what I am doing and enjoy it. I can look at the patterns the vanilla bean makes as it is stirred into the batter. I can anticipate actually serving the food to people I care about & seeing them enjoy it too. Those are the things we remember in a few years, the things we become nostalgic for.