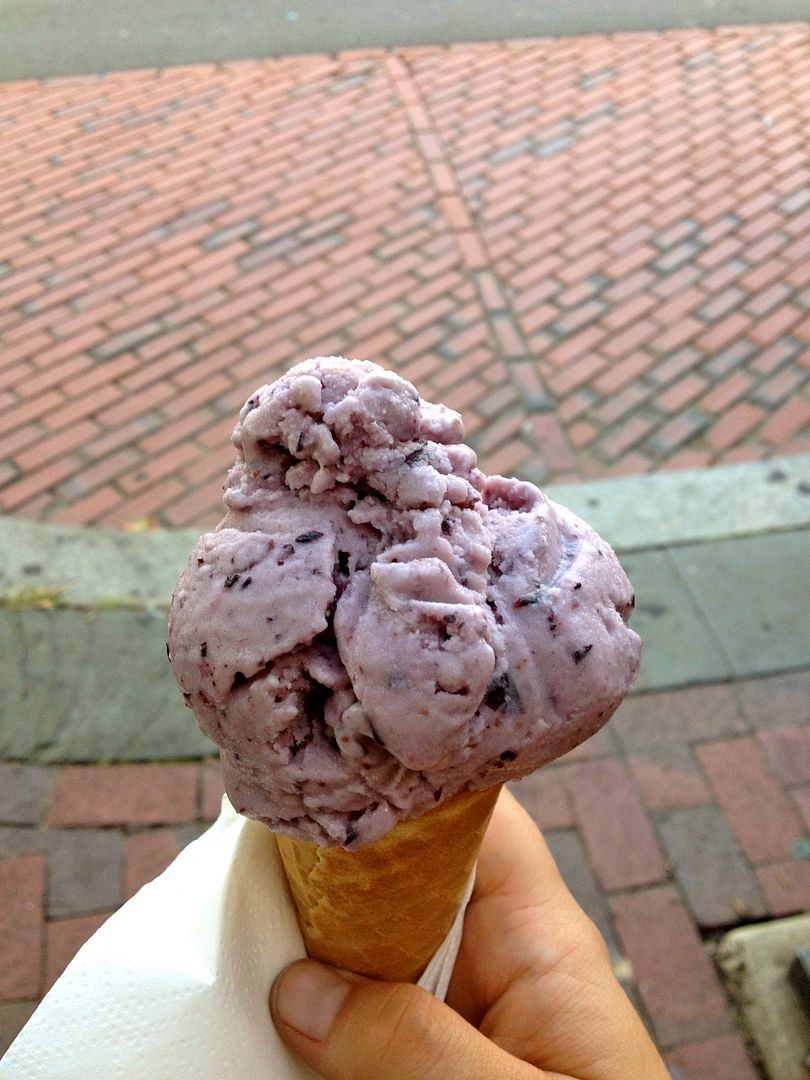 The best ice cream that I have ever had is the
pumpkin sundae
from Franklin Fountain. I mentioned it last year, and will definitely be heading back to eat it once more now that it's October again. When we went a few weeks ago, it wasn't quite pumpkin time so I got a cone of their only non-dairy non-vanilla ice cream available, local blueberry. It was pretty good, but definitely no pumpkin sundae. Aside from ice cream cones & sundaes, Franklin Fountain also offers a variety of sodas all made from hand crafted syrups. We tried the lavender and the raspberry, and they were both awesome.
If it's not pumpkin season, I would also suggest heading to
Little Baby's
! They have ice cream sandwiches that are always stellar. All of their cookies are vegan, and they always have several interesting flavors available. I have gotten molasses peanut chew ice cream with sugar cookies & speculoos ice cream with snickerdoodle cookies. There's always the most interesting flavor selection, like thai peanut and coconut chai. Both store fronts are also super cute, so it's worth the venture to one of their shops.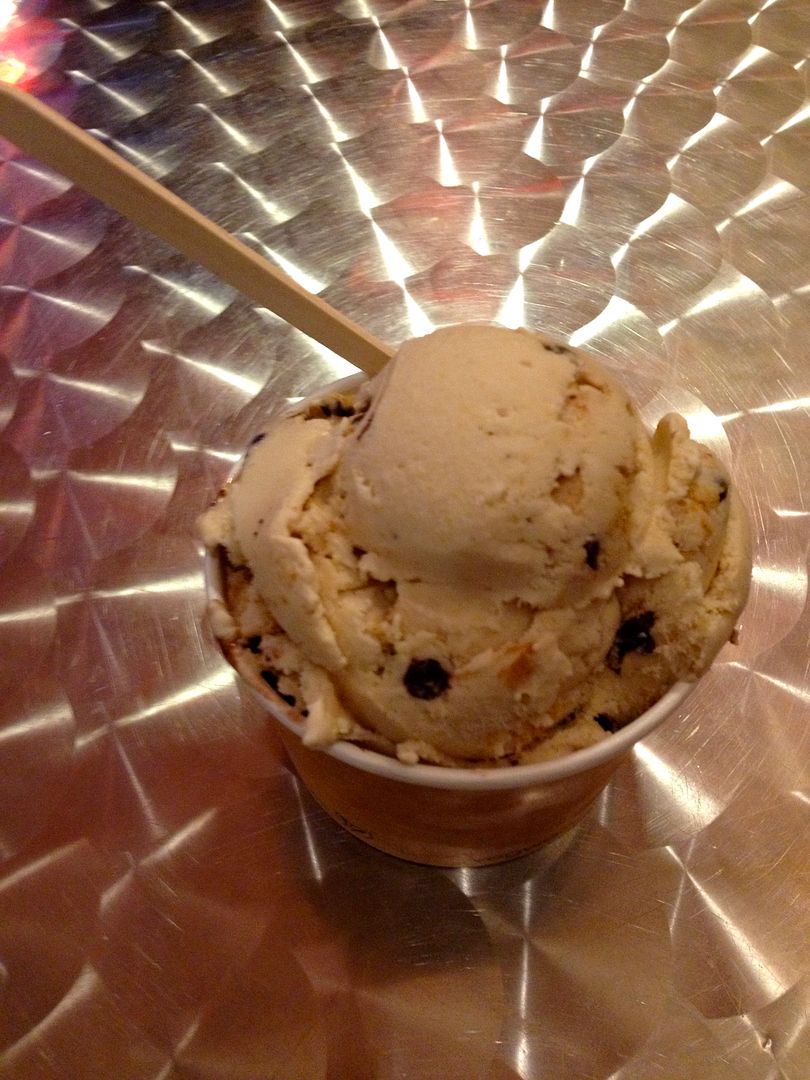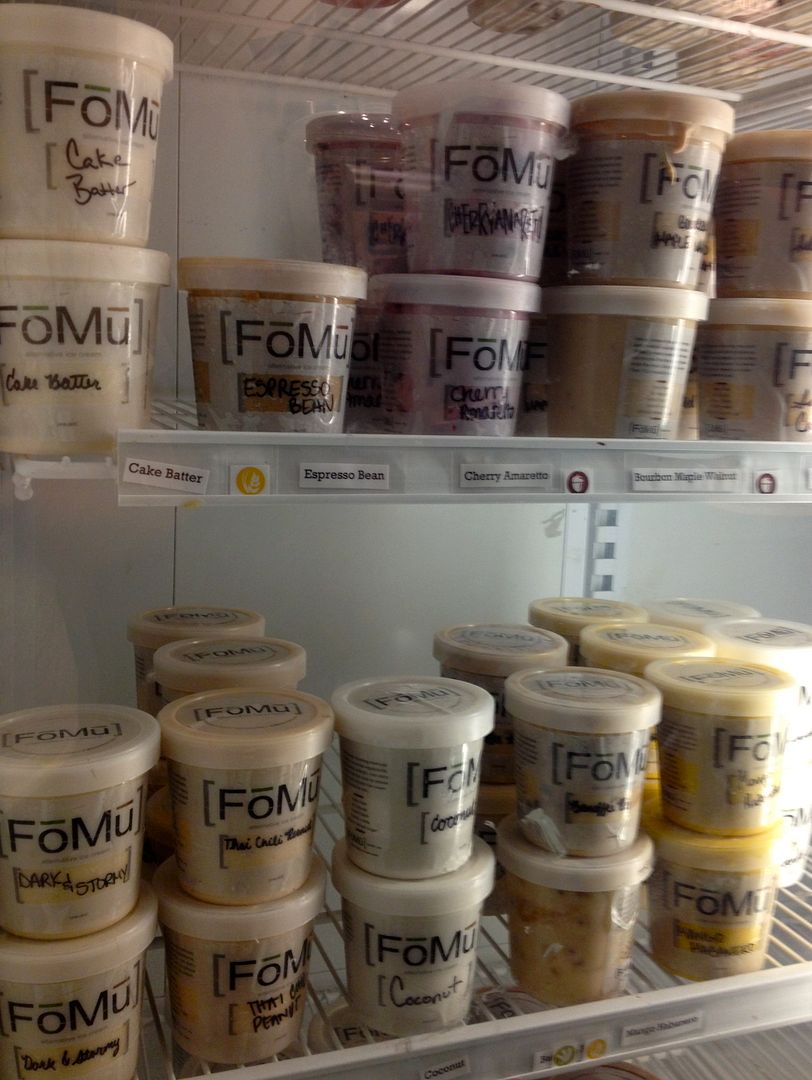 FoMu
also took me by surprise in Boston. I heard how good it was, but never really believe all the hype until I can try something for myself. I went to both the Allston and the Jamaica Plain shops. Both are overwhelmingly adorable. Maybe it's just because I have a thing for store fronts because I have a bunch of ideas in my head?! The flavor list was also overwhelming. While Little Baby's has lots of interesting flavors, there are only a handful of vegan ones. It's so terrific to walk into a shop and be able to select any ice cream flavor you want from a board. I tried both the rocky road and then I got a banoffee/ peanut butter mud pie double scoop. Coming the banoffee and peanut butter was a totally brilliant move on my part, and I highly recommend it if you are a fan of this flavor combination!
Probably my favorite thing about the shops was the giant case full of pints of ice cream, just waiting for you to take them home. I have never really seen such a thing. It was pure magic. You can also get donuts from Sabertooth Bakery at FoMu! Donut sundae anyone?!
Everyone and their mother knows about Lula's Sweet Apothecary. While the business was closed for a bit and is now open under a new name that I haven't heard yet, it's still in the same spot with the same recipes and definitely just as good as always. The shop wasn't open when I was in town, but I was able to get a scoop of my favorite flavor, Dream Cone, at Sustainable NYC down the street!
There's obviously all sorts of other places to get vegan ice cream on the East Coast. I didn't even consider all the places with soft serve like Vegan Treats and B2 in Philly. There's really too many to list. But these are a few of my favorites. Are you an ice cream fanatic too?