When I veganized the Momofuku
compost cookies
for MoFo last month, Greg went a little crazy over them. He really wanted another batch so it was the first thing I baked in October. I kept them fairly similar to the first round, but I added a generous splash of sprinkles because we both are obsessed. As I was making the cookie dough, Greg actually took a swig of sprinkles right out of the jar?!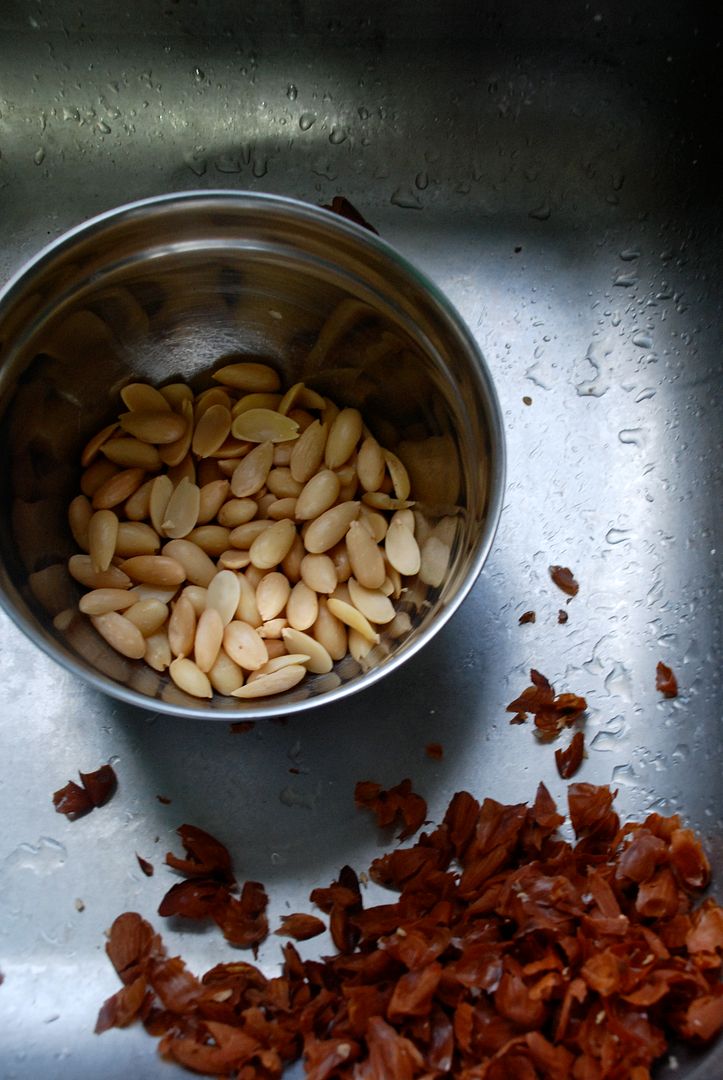 I don't often take a whole lot of pictures during the recipe creation process because our kitchen is a little bit dark and doesn't lend well to my use of natural light. I am a wee bit terrified of using lamps and light boxes and what not. I haven't seem to have quite grasped the hang of it, even by the most generous of standards. However as I was making the almond ricotta for the
cannoli
I created, the kitchen sink where I was peeling almonds and pondering my future was so beautifully lit. A rare and lovely moment indeed. This is also where I wash dishes and look out into my neighbor's yard to see their Bernese puppy, Alice, running around. Remind me to bake them Christmas cookies so I have another chance to pet her for a few minutes?!
I will always be a donut fan. DunWell is still top notch in my book, but Sticky Fingers recently started making donuts on Tuesday & Thursdays. Luckily a few of my days off lined up with their production schedule last month. The ones on the photo were some of my favorites: tiramisu, boston cream, & peanut butter chocolate. I keep hoping that they will start making them daily, because it's so hard to get there on weekday mornings. It's still nice to know we finally have the option available in DC. Now we just really need an all vegan ice cream shop.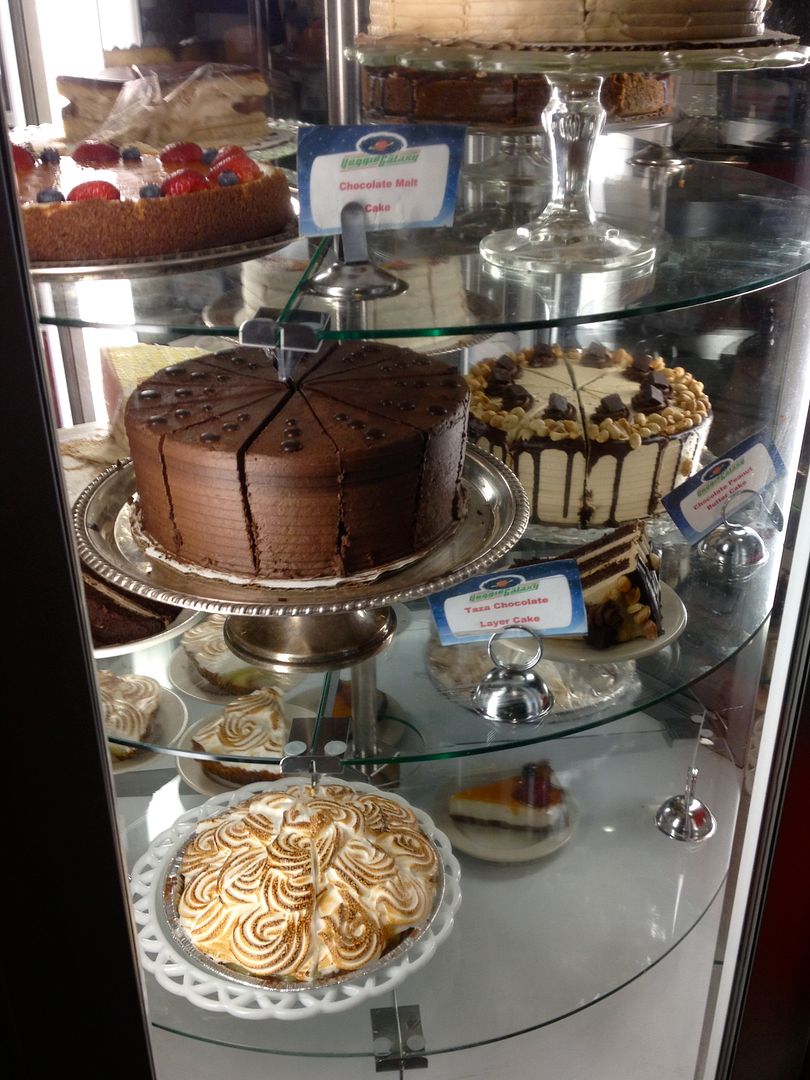 In the summer, Greg and I made a quick trip to Boston. I had never been, and really loved the city. Aside from FoMu, which I will devote more time to discussing on this little blog soon, my favorite spot was Veggie Galaxy! The stuffed french toast was my JAM. I will always be a breakfast person, first and foremost. It is the best meal of the day. But I am also a sucker for sweets, and Veggie Galaxy's dessert case was five star. The lemon meringue stole the show for me. It was tart and bright, the meringue sweet and marshmallowy. I heard a rumor that it was made from pea protein, and my interest is certainly peaked. I will have to look more into that soon. Speaking of lemon meringue, Hannah of
Bittersweet
just released her third cookbook
Easy As Vegan Pie
! As the biggest pie fan, I couldn't be more excited. Her lemon meringue looks as perfect as Veggie Galaxy's, and it will be the first recipe I attempt. The cannoli pie will be a close second (maybe simultaneously). What can I say, I like what I like?!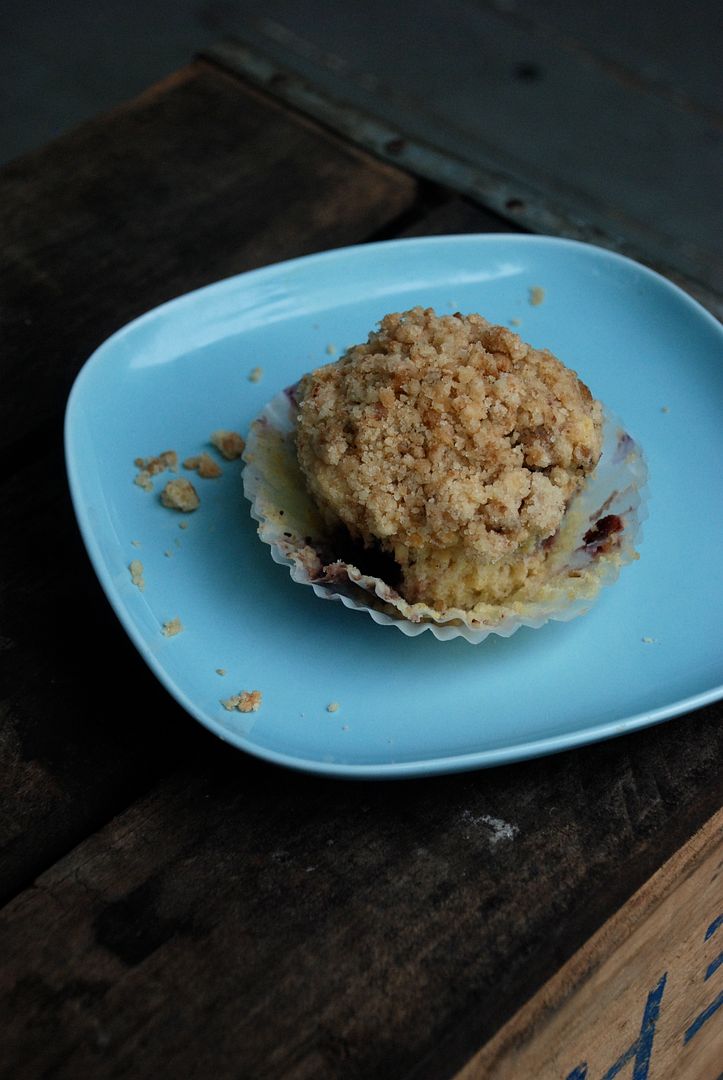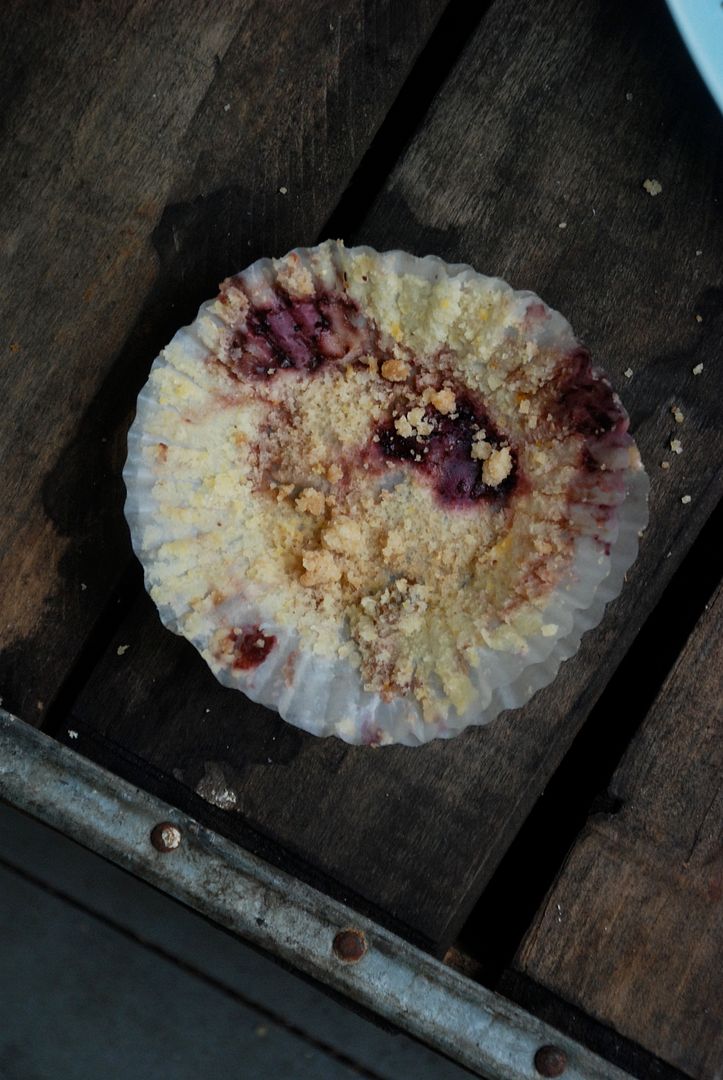 These were cherry pistachio muffins my housemate Carrie made. They were so good. She couldn't find shelled pistachios at the nearby store, so shelled them all by hand to make the batch of muffins. That's dedication. These were delicious. They had a perfect crumb and the right hint of sweet and salt and tartness. I can't stop thinking about them. Eating a baked good someone else made is really bliss. I could get to use to it. Also, I don't know why I have never made spumoni flavored things before?!
This last snip-it is a wee bit embarrassing. I really hope that other people's desktops looked like this by the end of MoFo. I am normally so organized and keep all the clutter to a minimum, but with all the constant baking and photographing and writing, all of these pictures just ended up all over the place! I really have to fix it soon.
What is going on with everyone else? I have a busy week coming up, but am looking forward to apple & pumpkin pickin' this weekend and watching Halloween movies with a few friends. I can't believe how quickly this month is already going.