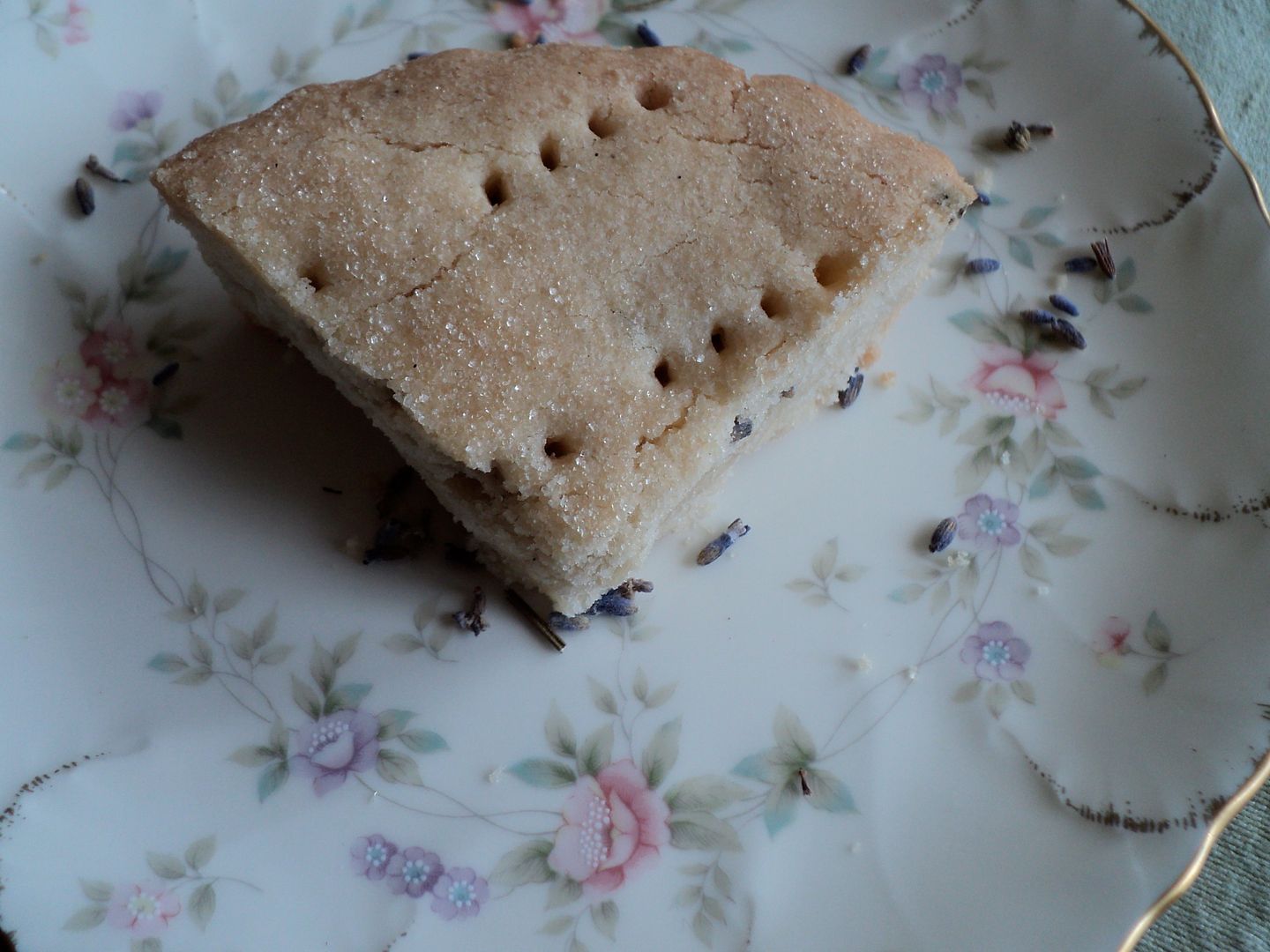 Spring always messes with my head. Partially because of allergies, but also because of all the weather fluctuations. It's raining, and then a few fours later it's all sunshine. The temperature is all over the place, with really cool mornings and sometimes downright hot afternoons. Shortbread is such a spring treat to me. It's not too sweet, so it's perfect with a cup of tea on a chilly morning or during a rain shower. Yet the lavender adds those subtle floral notes that remind you to keep you chin up because summer is on the way.
I used a recipe very similar to the the
shortbread
in
Vegan Cookies Invade Your Cookies Jar
or you could use the shortbread crust recipe from
Vegan Pie in the Sky
. I added 3/4 tbsp of culinary lavender to the dough. If you slightly chop the lavender or at least crush the buds between your fingers before adding it, it will help the flavors release into the dough. I pressed my shortbread into 4" tart pans. I filled them to the top because I wanted a thick cookie. I sprinkled them with
vanilla sugar
, and baked them for about 35 minutes. The sugar gives the tops a really beautiful shine and nice texture. After they cooled for 30 minutes I removed them from the tart pans, and cut the circles into quarters. If filling the pans as full as I did, you should have 2 full pans, and and then a bit of extra dough.
If eating shortbread by itself isn't your cup of tea, a lavender shortbread crust would really amp up a lemon or berry tart.