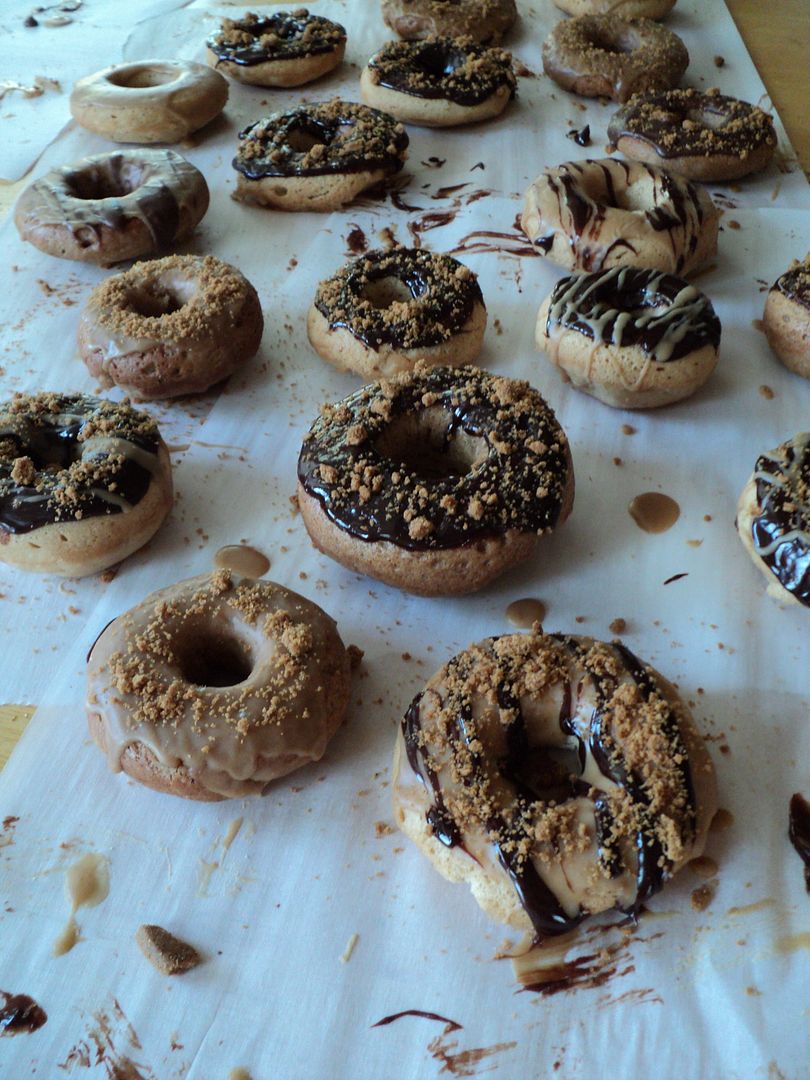 Speculoos, Biscoff spread, cookie butter... call it what you will, but it's just as delicious by any name. I had a fear that cookie butter was going to be a seasonal item at Trader Joe's so I bought two jars to save. In the same week, I saw not one, but TWO recipes for baked speculoos donuts & realized that Biscoff spread was consistently available at a World Market near my gym.
When one of my friends and I scheduled a baking date but weren't able to make the pignoli cookies she had hoped for, I knew it was time to crack open the jars of cookie butter.
So we set in for a long afternoon of mixing, dough rising, and the heavenly smell of donuts baking. We used both Celine of Have Cake Will Travel's
yeast recipe
& Nikki of the Tolerant Vegan's
cake donut recipe
. All in all, it took us around 4 hours to complete both recipes and induce sugar comas. We started Celine's recipe first as it needs such a long time to rise. As you let the dough do its first rise, you have plenty of time to complete the cake donuts. We frosted the cake donuts during the second rise of the yeast donuts. By them time we had finished decorating the cake donuts, it had only been around 30 minutes but I knew I couldn't wait any longer to put the yeast donuts in the oven. They still rose quite a bit during baking, so I don't think it made a huge difference.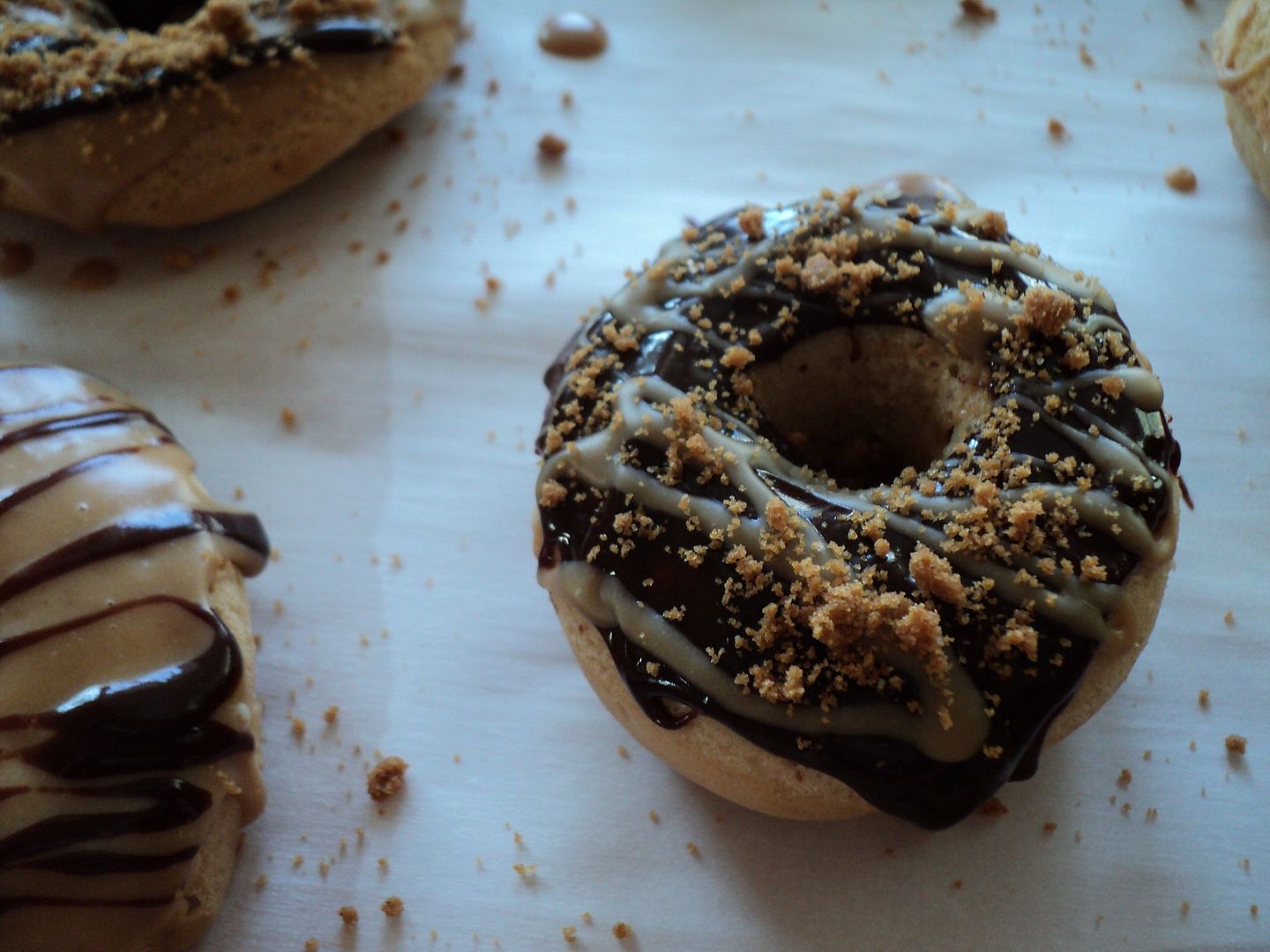 I definitely preferred the texture of the yeast donut. It was thick and dense, with a heavy crumb. The extra spices added to the batter really pumped up the flavor of the speculoos. The cake donuts were also incredibly delicious, but their texture just wasn't as interesting to me. However, I definitely preferred Nikki's cookie butter ganache. The chocolate ganache was nice, but the chocolate sort of overwhelmed the speculoos flavor. If you were only going to make one batch of donuts, I would also halve the chocolate ganache recipe. I made a half batch and it went very, very far.
We went for a mish mash of donut and ganache combinations. Their was dipping and drizzling, and crumbling cookies on top. If you are looking for speculoos like cookies, Trader Joe's had a brand called Bistro Biscuits or you can maybe find a bag of Biscoff cookies at a World Market.
These donuts were all phenomenal, but my favorite combination was the yeast donut with cookie butter drizzle and a handful of crushed cookies on top.
We used a jar and a half of speculoos for this project! If you are looking for something else to bake with the speculoos, I've also used it to make
snickerdoodles
and
frost cupcakes
. Happy baking!