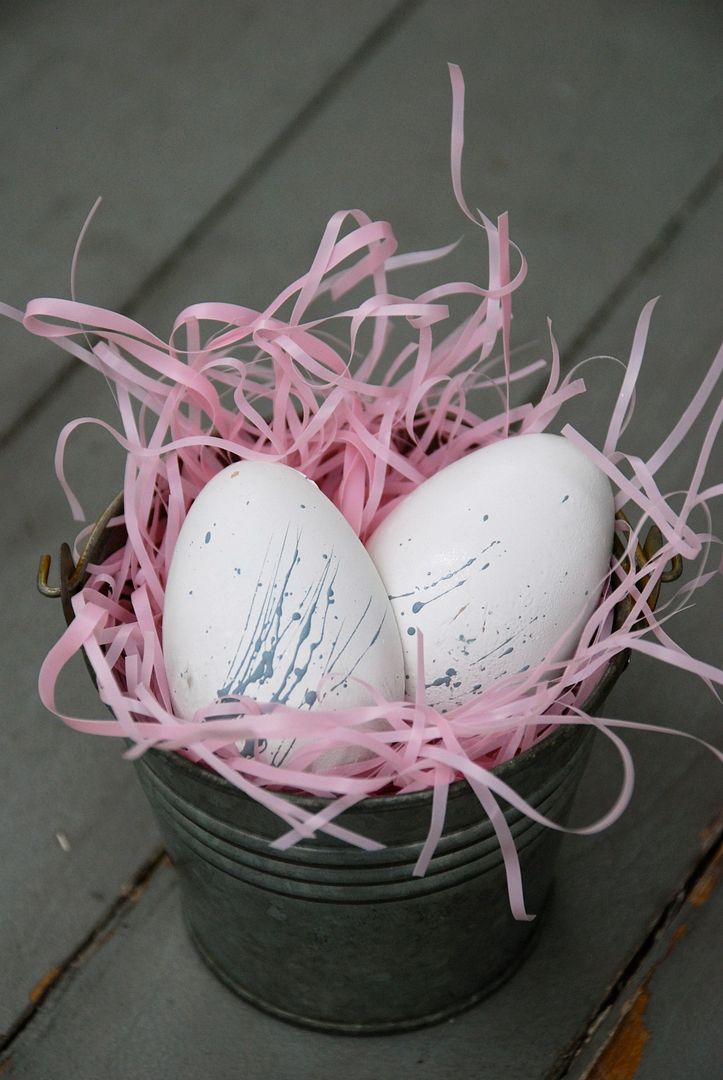 On Sunday, I told you that I have been having a rough month. I also wrote that post shortly after having a really rough morning. I intentionally didn't buy bagels or oatmeal or any breakfast foods, because I knew I had a loaf of bread that needed to be eaten. I woke up and made my coffee, got out the strawberry jam, and then realized some sneaky culprit had snatched my loaf of bread. I was livid. I walked around the kitchen for ten minutes trying to formulate some satisfactory breakfast options from the empty cabinets. The effort was futile. I wake up HUNGRY. And not eating within thirty minutes of getting out of bed, that feeling quickly turns into
HANGRY
. I put on jeans and shoes as quickly as possible to head to the nearest coffee shop for a bagel. While waiting in the brunch traffic to order my bagel, I saw these white chocolate crunch eggs. They were too cute, and I
deserved
a treat for being so patient while my stomach was grumbling so loudly.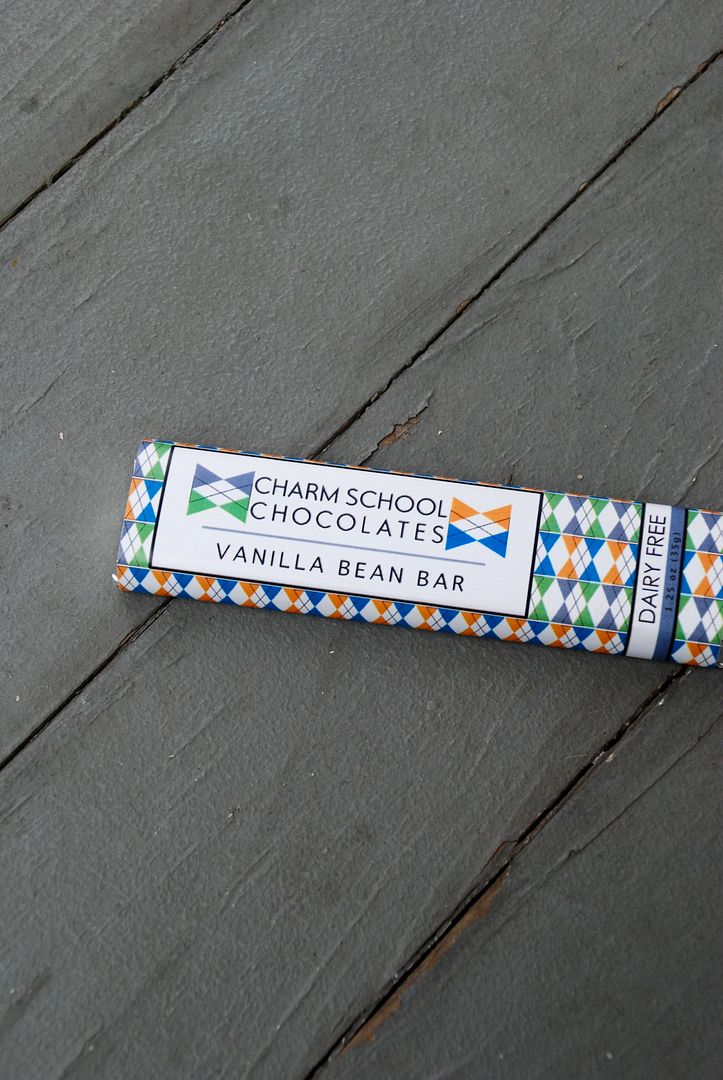 I have seen
Charm School Chocolate
's products popping up in little baskets on the counter at
Sticky Fingers
for a few months now. I finally had a sugar craving that could only be satiated by a chocolate bar, and splurged one one. The white chocolate bar surpasses all vegan white chocolate I have had, including the stuff I have made at home. It's creamy and smooth without even a hint of waxiness. And in true form, there are flecks of vanilla bean dotting the bars. The eggs were the same chocolate as the bars, but contained brown rice cereal to add a layer of crunch that was really satisfying. And beautiful! They apparently also had chocolate peanut butter eggs earlier in the week, but I was too late to the party on those. I know a few people who got the Valentine's chocolate boxes they made and were blown away, you can see how beautiful they were for yourselves
here
. I can't wait to see what Charm School Chocolates comes up with next. I have been pretty keen on all their seasonal & holiday items, so I am sure there is much more to come.