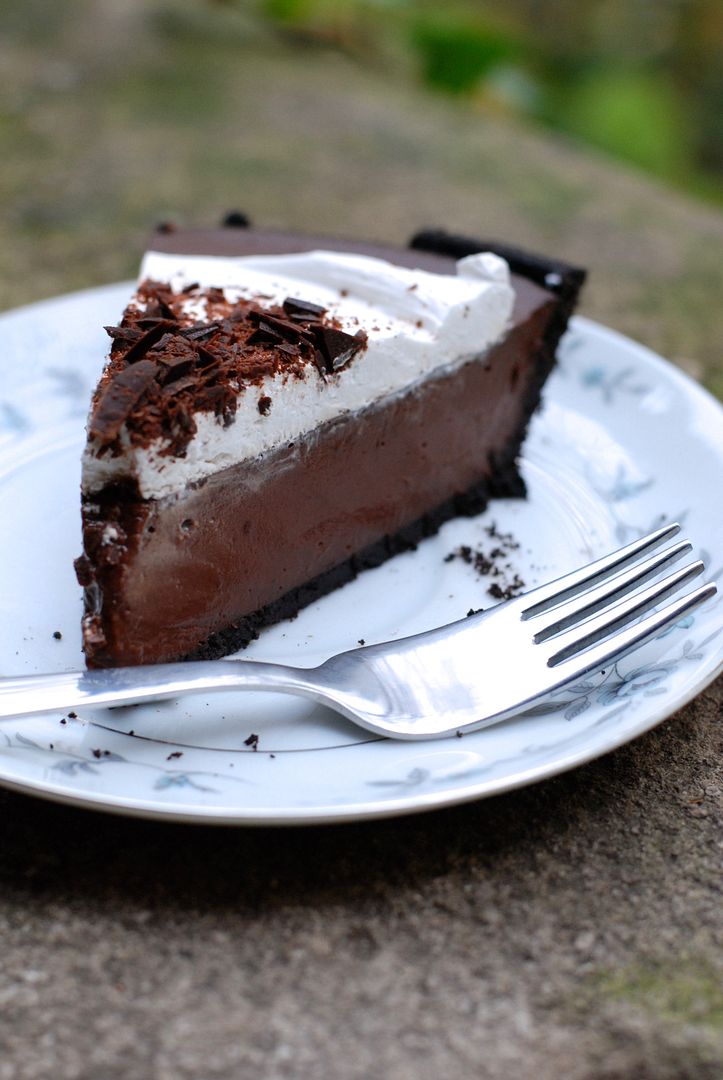 Post-move I have been trying to reduce the amount of baking supplies I hoard. I found a pre-made Oreo crust at the very bottom of my box of supplies and knew it had been there for so long that I didn't remotely have a clue how old it was. A chocolate cookie crust called for one thing, pudding pie.
Chocolate pudding pie
is a tried & true classic. I have blogged about it before, so it's not enough to warrant a new post. However this time around I used So Delicious's new coconut whipped topping. While I think it tastes remarkably like Cool Whip, the texture was a little off for me. It was very heavy and quite hard to spread on top of the pie even though I had let it thaw overnight in the fridge & then beat it for several minutes to try to make it fluffier. I think if it were something that I was going to pipe whipped cream onto, it would be perfect for that & probably hold it's shape remarkably well. I have another tub in the freezer and a few more ideas for what I am going to do with it next.
Every year in DC my friend's host a vegan Thanksgiving dessert potluck. After 9pm once we have all gotten through dinners with our friends & family and maybe foraged through the meal to find the bits & bobs that are vegan, we get together to eat dessert together. Since I spent the last few years up to my knees in pie every holiday season, I decided to take a new route for the dessert potluck this year. I made an apple gingerbread bundt cake, tweaked from the apple cider cake recipe on
Pickles & Honey
. It went too quickly for me to photograph well. However, in my post-food coma I was wise enough to grab a few of the cookies I made to snap a photo of the next day. I saw these maple walnut cookies during Vegan MoFo on
Shannon's blog
. I decided to fore-go the frosting since there would be so many desserts and opted for a maple glaze & sprinkles instead.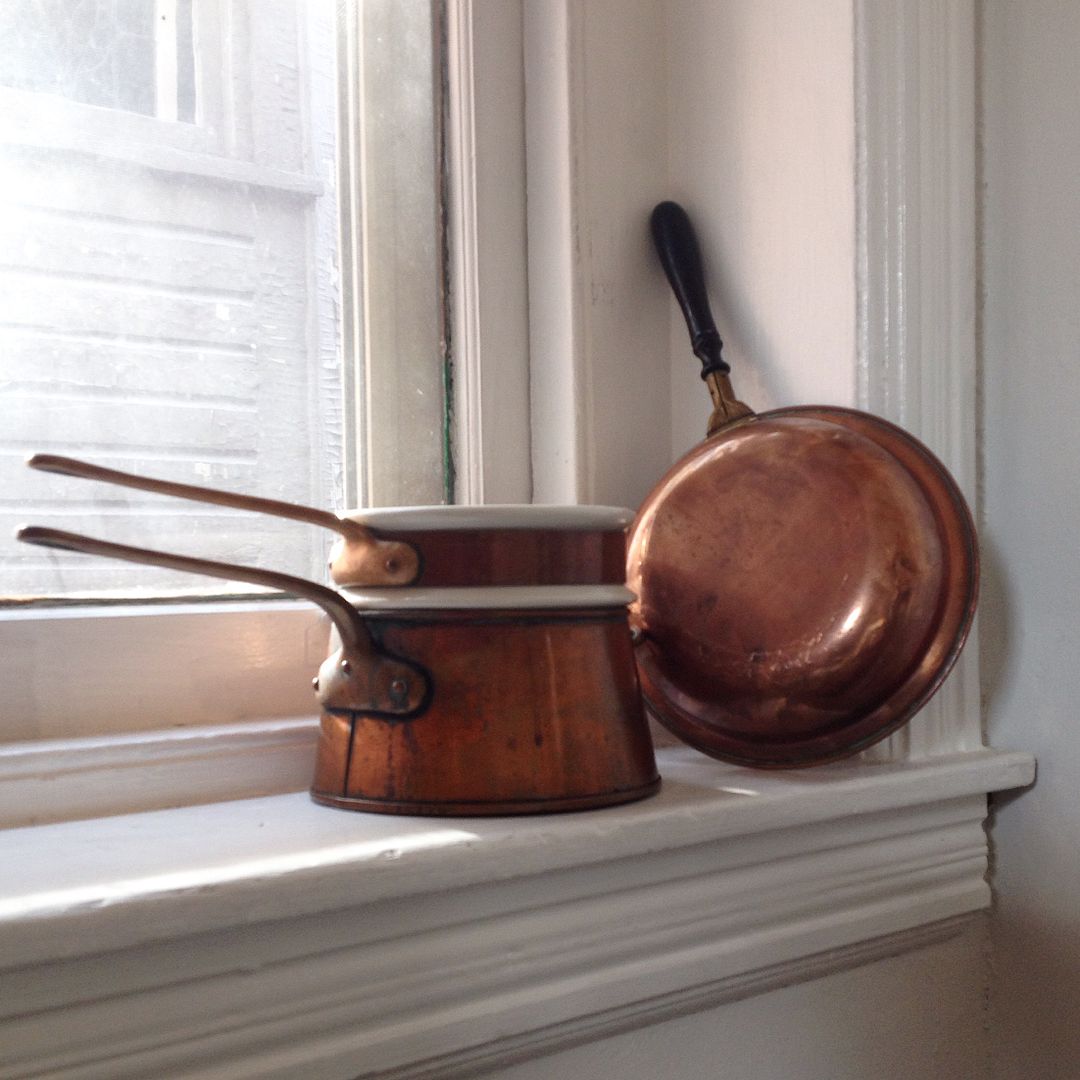 Greg was in Europe for two weeks and while he was kind enough to bring me back German chocolate bars that are more amazing than I could have even expected, I also got a little stir crazy. I used that momentum to buy a bus ticket to New York and convinced my friend Melanie to go with me. Despite walking around in the pouring rain for almost 8 hours in a city that neither of us are fond of, we had a pretty nice day. I got an amazing hot dog made solely of root vegetables and then topped with more pickled vegetables and a kale caesar salad from Yeah Dawg. But most importantly and the sole purpose for the trip, I got a dozen macarons.
Sweet Maresa's
released her winter flavors, and I knew I needed to try them. Pictured are hot chocolate, gingerbread, black licorice, carrot cake, caramel pecan, and pistachio. All phenomenal, but I think the gingerbread macaron is one of my new favorites.
I have also fallen pretty under the spell of copper lately. I bought my first copper pan because it was beautiful and not too expensive. Greg's mom, who is an amazing hunter of antique & vintage goods, was kind enough to buy me these copper pots & pans. Just look at that double boiler! A very good start to my newest collection.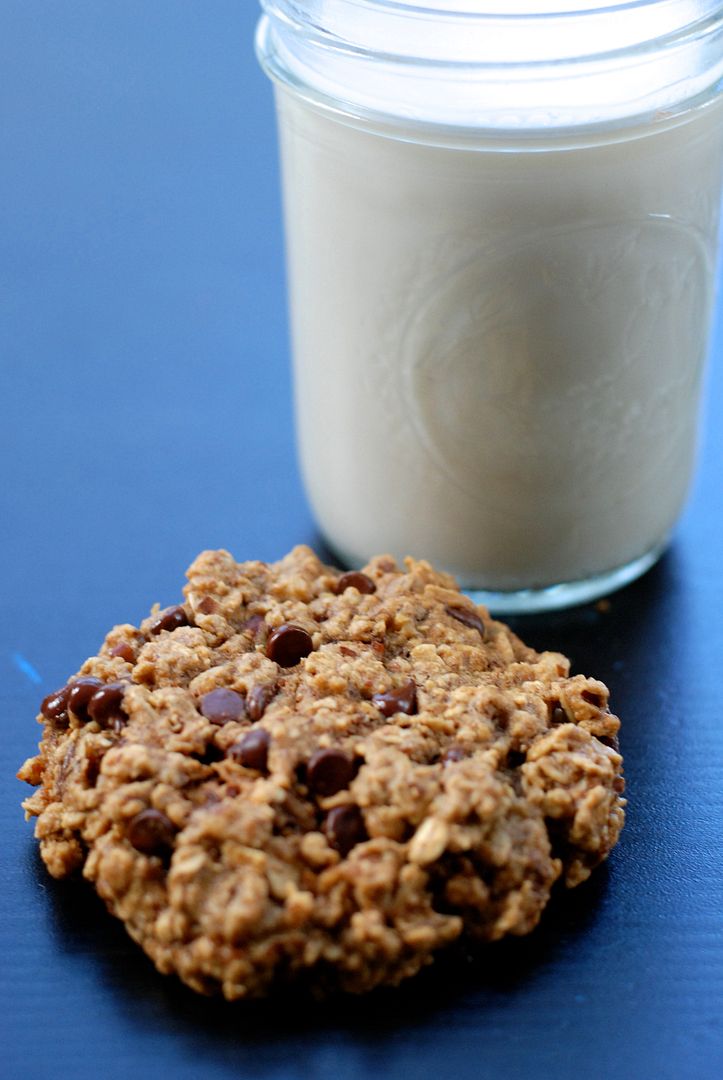 And almost a whole year after they were posted in Kristy's cookie swap, I finally made the
gluten free turtle cookies
I bookmarked. Considering that we are now almost halfway through this year's cookie swap, one could say that I am a little behind in my pleasure baking. I'm going to an in-life cookie swap this weekend, and I am struggling to try and figure out what I want to make. I have tossed around many ideas. Traditionally I feel like I should make gingerbread or snickerdoodles or maybe some snowflake & mitten sugar cookies. But I think I might mix it up. Maybe eggnog cookies? I made a batch of pistachio pudding cookies that I want to tweak and make a little better, so that might be a good option. The pressure of making something with no restrictions whatsoever. It's almost overwhelming.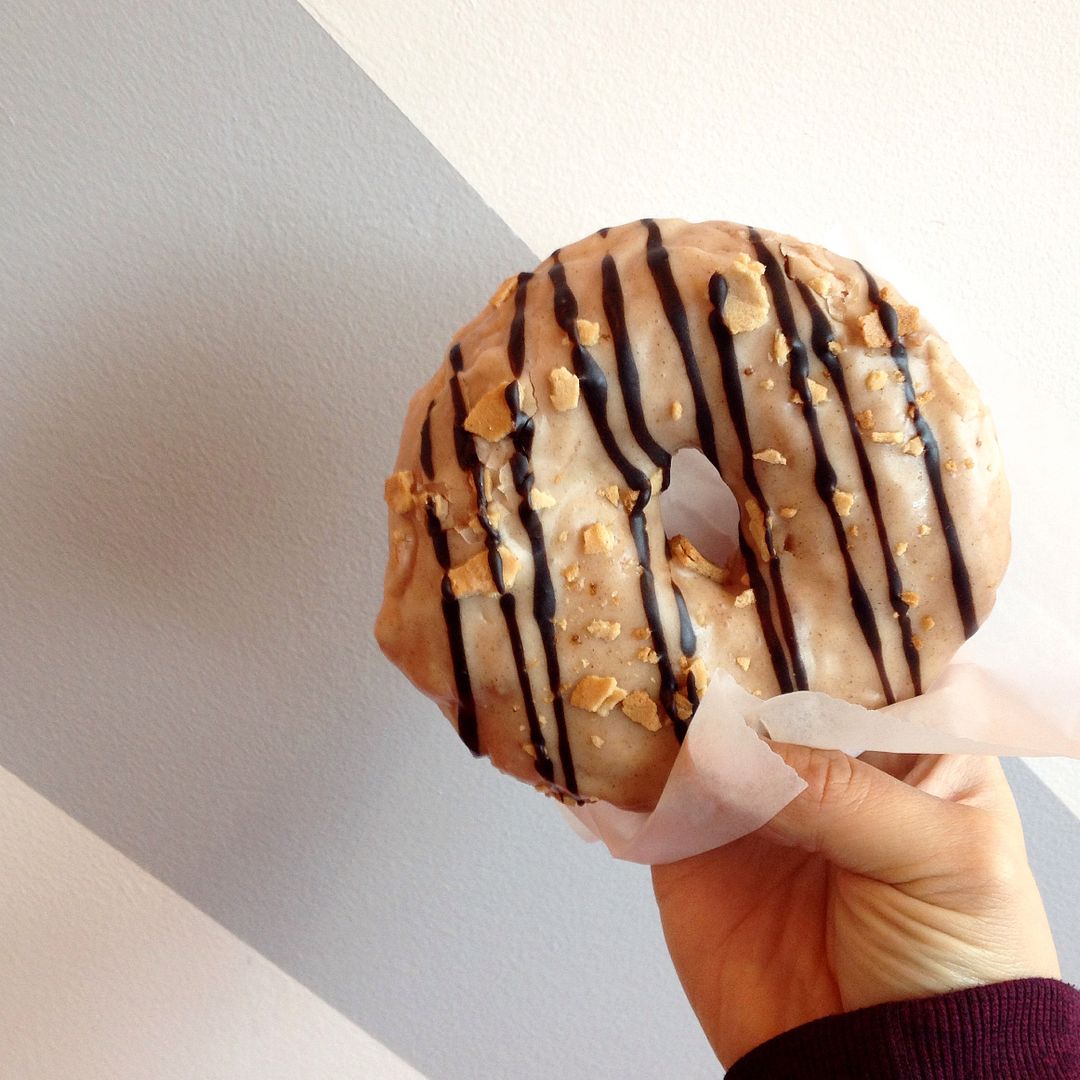 One of my main routines since my move to Philadelphia has been drinking too much coffee and eating doughnuts.
Dottie's Donuts
has been growing super rapidly. Originally wholesaling on the weekends to a few coffeeshops, they have now expanded to 6 days a week and are being carried at so many shops! While my favorite is the classic cinnamon sugar, Dottie's really specializes in their interesting flavor combinations. The donut shown here was a
Little Baby
's exclusive with a glaze of Little Baby's smoked cinnamon ice cream, chocolate drizzle, and waffle cone chunks. Other favorites have included horchata, apple cider, and sweet potato. But they just keep cranking out amazing flavors like Silk nog and cranberry tangerine. If you are in the Philly area and haven't tried these doughnuts yet, you are really messing up.