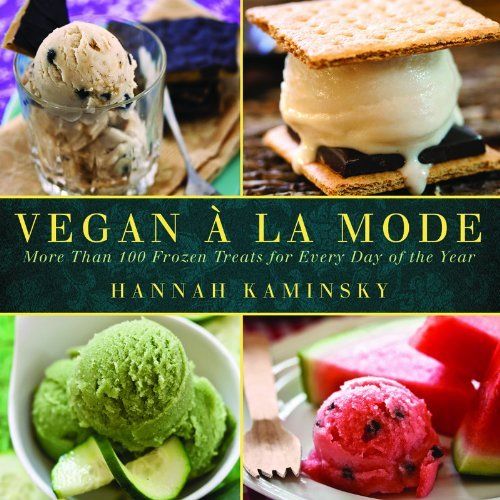 It's no secret that I love ice cream. It is quite possibly my favorite form of dessert. I have
Hannah
's two other cookbooks, and adore them both. So when I heard she was writing an ice cream book, I pre-ordered it months in advance. I bought my
standing mixer attachment
, and anxiously waited. And then being the ditz that I am totally forgot I was waiting for a cookbook to come in the mail.
I got an email from SkyHorse Publishing asking if I would like a review copy and immediately said yes. So I got two copies in the mail. One of them has got a few splatters of almond milk and cocoa powder on it already, so that one will stay tucked away in my shelf.
But the other shiny new copy is up for grabs! If you are interested in receiving a copy of Vegan a la Mode, comment here by noon on September 22nd.
Congratulations, Lauren! And happy churning!
Now I'm going to let you know all the reasons that you want to have this cookbook. Hannah is pure brilliance. Her classic flavors are tried & true, but her innovative flavors are where she really shines. The gravel path, her take on rocky road, and her german chocolate are wonderful. Her vanilla ice cream recipe is the best that I have ever tried… and I own three books dedicated to ice cream and have tried several other recipes from the blogosphere. However, my absolute favorite is the toasted marshmallow ice cream. It's pictured below on some chocolate chocolate chip waffles. A perfectly sinful breakfast!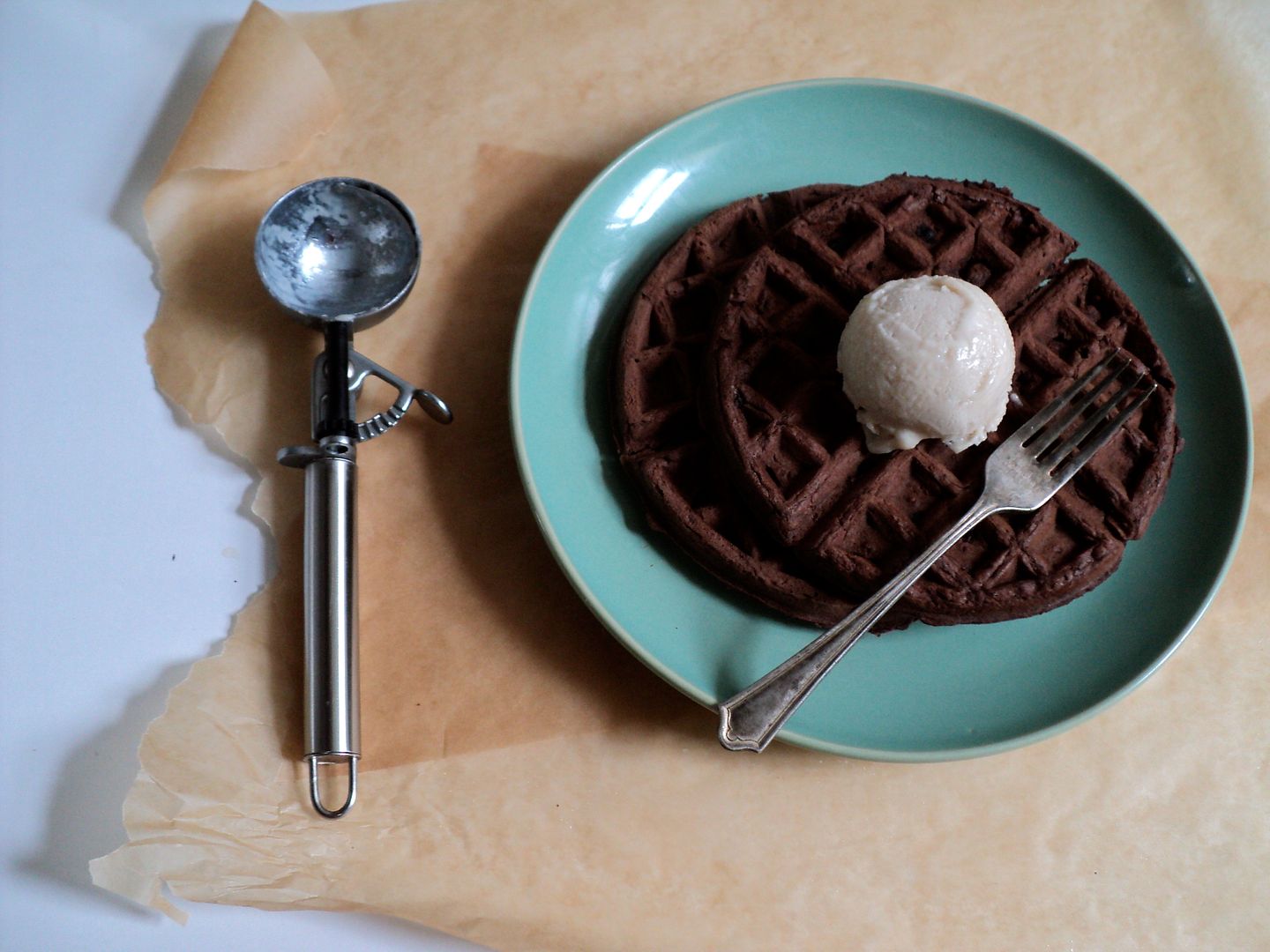 I would have taken more pictures of the ice cream, but it was devoured a bit too quickly. I also don't want to show you pictures that don't do the ice cream near the justice that Hannah's photography does. If you want to know more about Vegan a la Mode, Celine of Have Cake, Will Travel gave a much more
eloquent review
than I could hope to muster.
I still have a few more recipes that I am hoping to get to soon. Especially her blue moon ice cream! It's such a vibrant shade. And I'm a sucker for bright colors. I know September might seem a little late for ice cream, but that's just
false
! I will confess that even though it was so chilly in my house last winter, I took a hot bath one night just so that I could eat ice cream while I was in the tub. No shame.
Have you bought Hannah's cookbooks? Do you have a favorite recipe?