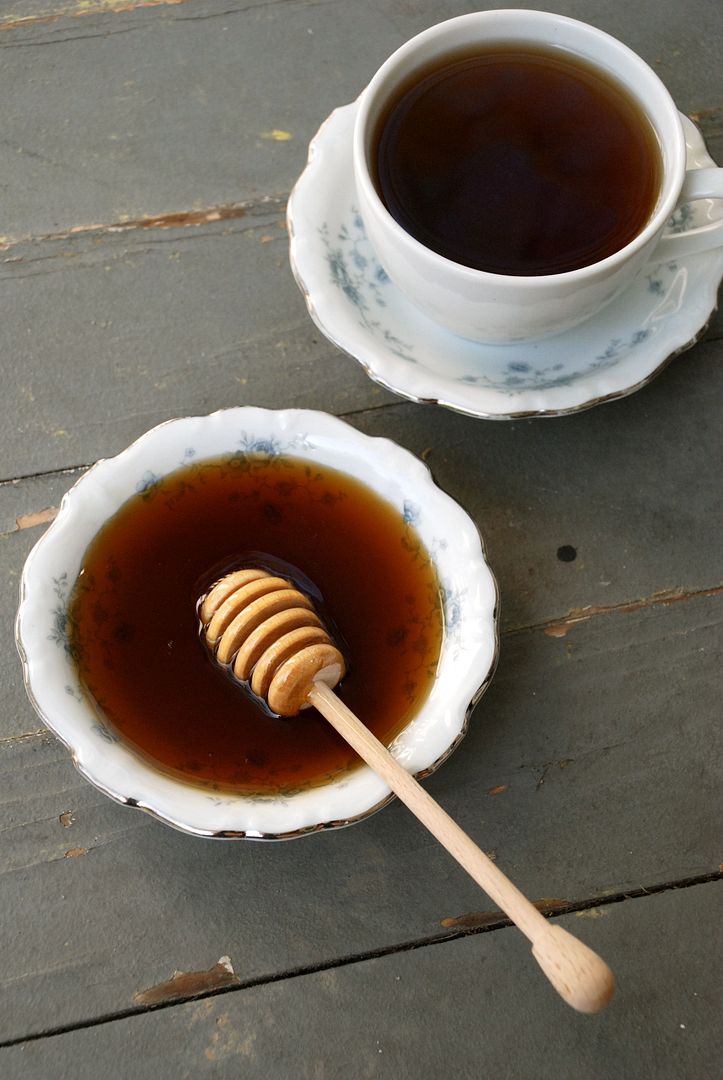 Sometime's I run across a business that I am really pleased with, and
Suzanne's Specialties
is one of those groups. They are responsible for Ricemellow, a vegan marshmallow creme that I adore. It's great for making creamy
fudge
or sticky rice crispy treats. A few months ago while browsing around a local natural food shop I found a few of their other products, and knew I would have to give them a try. I had previously bought a jar of honey flavored agave before, but I didn't feel like the taste was really there. As soon as I cracked the seal on the jar of Suzanne's Just Like Honey, I knew it was the best faux honey I would find. I meant to bake with the remainder of the jar, but its contents kept slowly disappearing into cups of tea (and sneakily being spooned into mouths). I finally got a second jar, and used it for my original intention. I have never had baklava before, but I feel like the taste of this is very close to the "real" deal.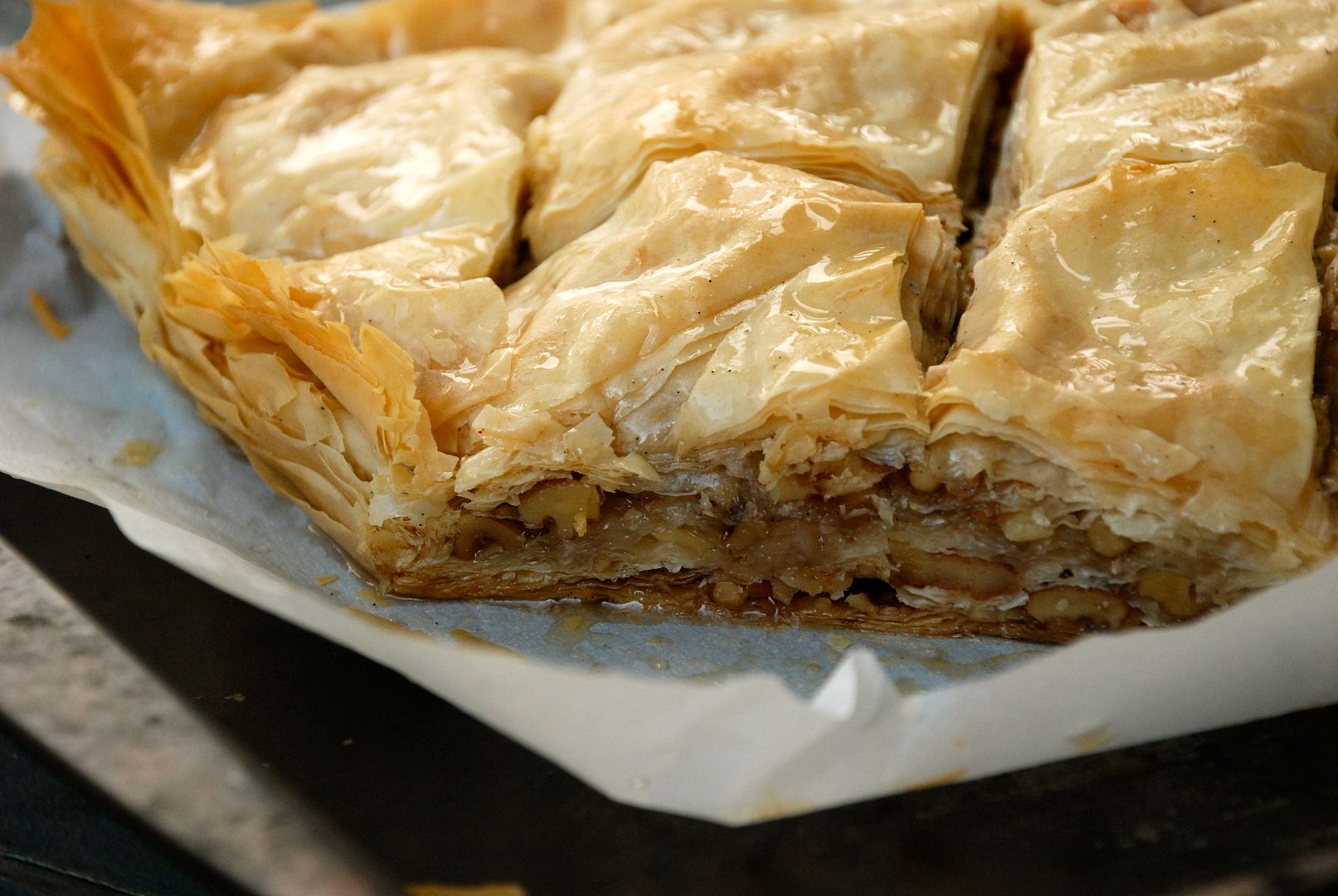 Baklava
adapted from the Pioneer Woman Cooks

1 jar Suzanne's Just Like Honey (agave or brown rice syrup should work as well)
1/3 cup water
1/3 cup sugar
1 1/2 teaspoons vanilla bean paste
1 package filo dough (thawed for several hours)
1 1/2 lb walnuts, chopped into small pieces
1 teaspoon cinnamon
8 tablespoons Earth Balance, Melted

In a saucepan combine Just Like Honey (or 2 cups of either agave, brown rice syrup, or a mixture of the two), water, & sugar. Bring to a simmer. Cook for 20 minutes until the mixture has reduced slightly and formed a syrup. Stir in vanilla bean paste. Allow to cool to room temperature.
Heat oven to 350 degrees. In a bowl combine chopped walnuts and cinnamon. Melt Earth Balance in another small dish. Remove filo from package and trim filo to fit easily in 9x13" baking pan. I lined my pan with parchment paper to easily remove all the baklava, but you could just butter the pan instead. Place 4 sheets of filo in the bottom of the pan. Brush the top sheet with butter, sprinkle with a thin & even layer of walnuts. Top with two more sheets of filo and butter again. Sprinkle with another layer of nuts. Repeat this until you are nearing the end of your filo dough. You want a lot of layers! Place 6 sheets of filo on top and butter it one last time. Cut the tops of the filo with a sharp knife into as many pieces as you desire. I cut approximately 20 squares. Bake for 45 minutes until the pastry is golden. While the baklava is still hot you want to slowly pour the cooled syrup over it. I poured it in thirds, allowing the syrup to soak for a few minutes before I added more. Once that is finished allow the baklava to sit overnight at room temperature before eating it. It's difficult I know, but it is something that gets better as it rests. If you want to play with flavors a little, you can substitute the vanilla for a little rosewater or orange blossom water. You could also add orange zest. Rosewater and pistachios might make a really interesting twist on the classic! I have also seen people use almonds or pecans instead of walnuts. I feel compelled to infuse lavender into everything this time of year, but I do feel like this would be a great place for it. Lavender & honey are an amazing flavor combination.


I highly recommend Just Like Honey. It is great drizzled on a peanut butter banana sandwich, especially when heated up in a panini press. It dissolves nicely in tea, with just the right amount of sweetness and flavor shining through. It won't do much for your allergies, but it's great by the spoonful regardless. I haven't tried it in a honey cake yet, but I don't see how it could fail.
Is there a new ingredient that you are crazy for? Have you ever tried
Bee-Free Honee
? I hear it's a little less honey flavored, and a little more appley.