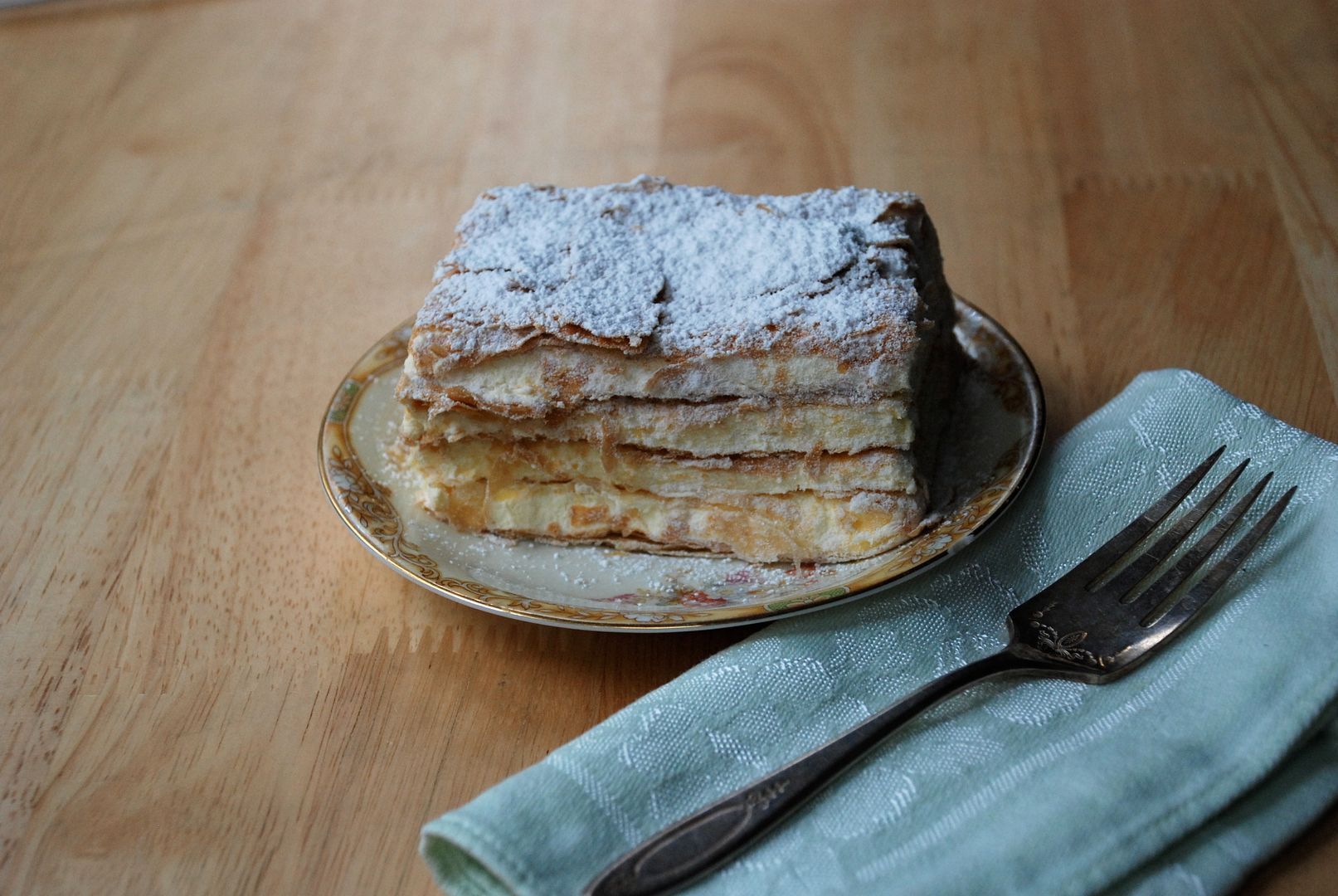 Today is my birthday! Things have been so hectic for the last few weeks, months, year, etc, that I decided it would be best to have a really relaxed birthday. I slept in, got bagels with Greg, and made myself a cheesecake. We walked around the portrait gallery for an hour, watched some TV, and are headed to my favorite local restaurant for a small dinner with friends.
Fasika
is in the Petworth neighborhood of DC. If you have never had Ethiopian food before, then DC is the place to try it. DC has the most dense Ethiopian population of everywhere that isn't the country itself! So you know it's going to be authentic. Their vegetable platter is unbelievable and a ton of food. Greg and I can eat dinner with a 25% tip included, for $20, and be stuffed for several hours afterwards.
In the last month, Fasika paired with
Dama Bakery
to offer a large selection of vegan desserts! Their case is always stocked with a selection of tea cookies and there is a large assortment of cakes. I have had the fruit cake and the rum cake, but nothing quite compares with their mille-feuille. Akin to an icebox cake, it's simply layers of filo topped with pastry cream and a dusting of powdered sugar. As the cake sits for longer, the moisture from the pastry cream seeps into the filo making it softer and more cake like. I have talked about another local bakery's napoleon that I also hold near and dear to my heart, but Dama's is just a teensy bit better than
Chez Hareg
's. For $4 a slice, you have to try this cake.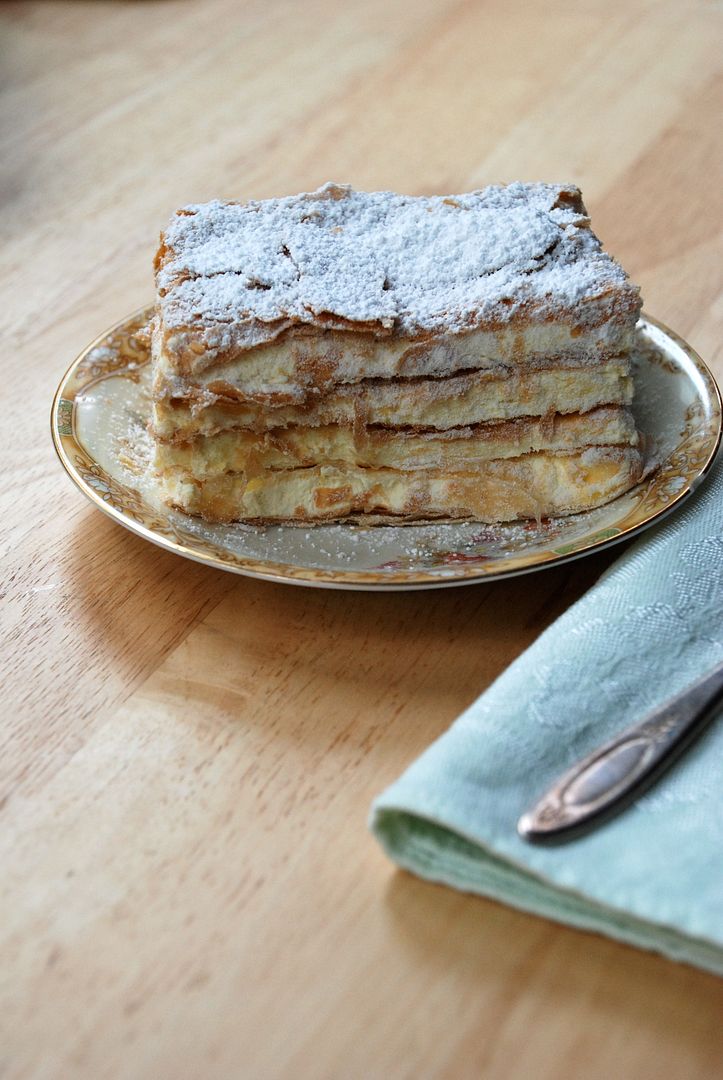 After two slices of this cake, I became obsessed with it. I spent a solid two hours on the internet learning everything I could about mille-feuille and trying to figure out exactly what they make their pastry cream from. I am still stumped. But I did learn a few really interesting things about Dama Bakery. Dama is run by a pair of sisters. Almaz, the sister who is responsible for the sweeter side of things, was the pastry chef for President Clinton! I don't care what political affiliation one does or does not hold, it's pretty amazing that you can buy vegan desserts fit for a president at your local restaurant.
I will undoubtedly be recreating this dessert soon. Do you have a favorite pastry cream or pudding that you recommend? Sometimes it's the simplest things that are really the most important. Vanilla pudding is one of the easiest things to make, but I feel like it's one of the trickiest things to make that actually stands out in someone's mind. Somehow Dama has created something so special, that it's the only thing I want to celebrate my birthday eating!