I have mentioned a few times before how terrific Chick-O-Sticks are. They are like an amazing vegan, gluten free Butterfinger without the chocolate coating. When you crumble the candy and add them to your chocolate chip cookies, it's also pretty wonderful. The smaller chunks melt, but the larger pieces stay crisp. I added 1 cup of crushed Chick-O-Sticks to a regular sized batch of cookie dough that makes around two dozen 2oz cookies. The results were satisfying.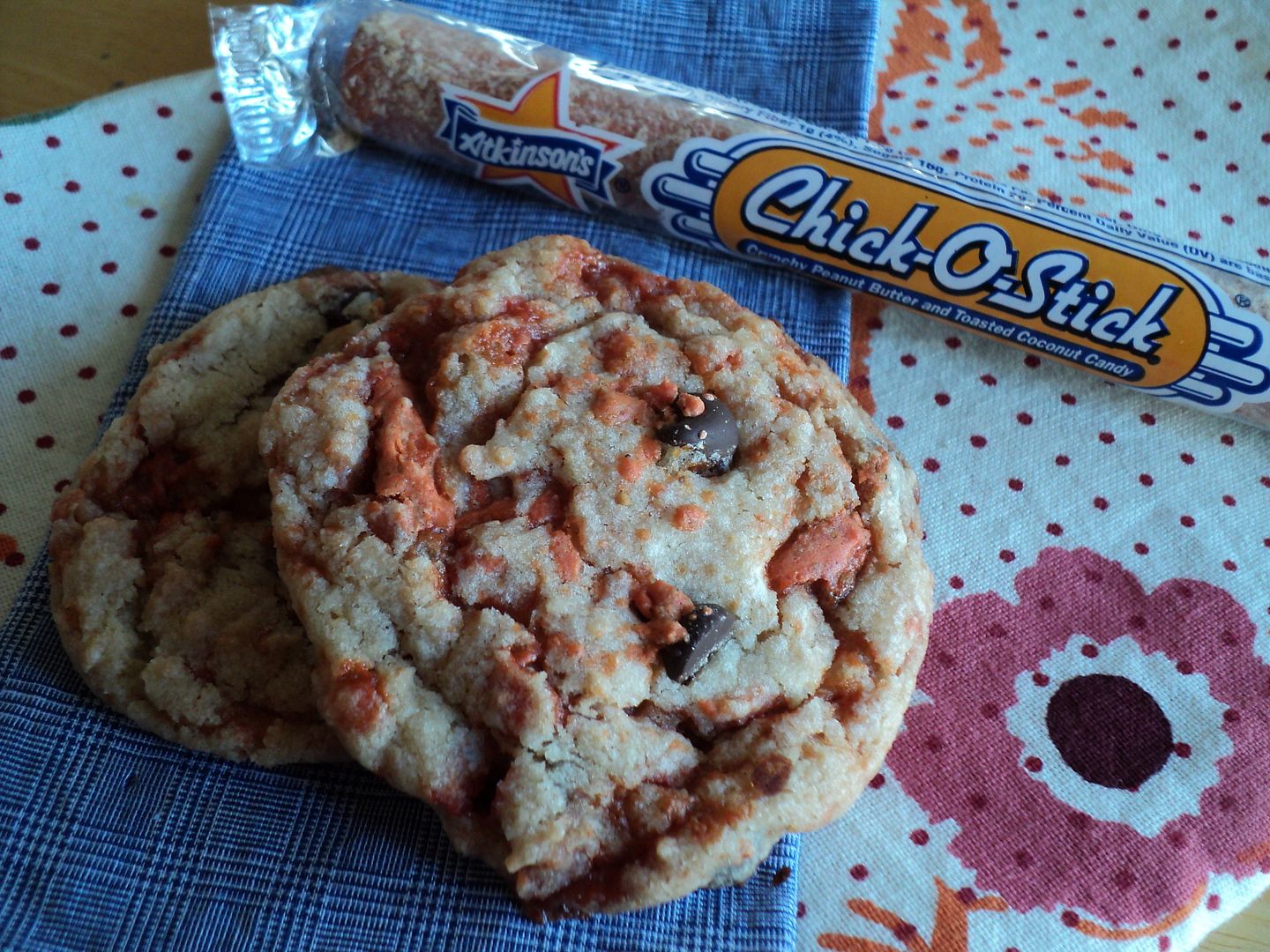 I still have a bag of mini Chick-O-Sticks left, and just saw that my local corner store has re-stocked their supply too. I have a few ideas for what I am going to do with them next. One involves ice cream!
I hope everyone is enjoying the beautiful weather we had this week. I drank my first iced coffee of the year and even managed to squeeze in a few bike rides. I've definitely got spring fever!