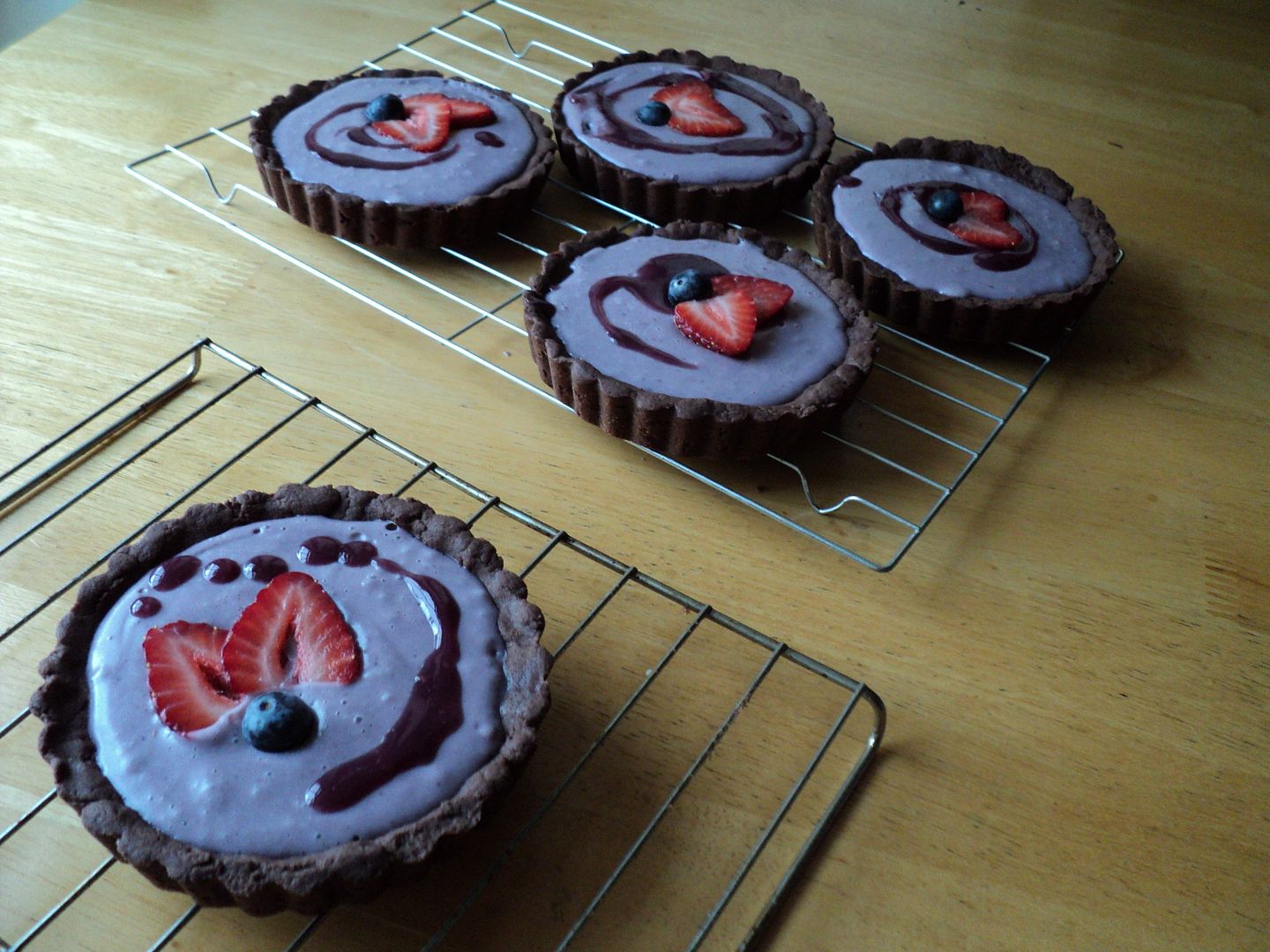 I made these in a last minute decision on Valentine's Day. It's hard to believe that that was almost a month ago already. Time flies sometimes, even when each day feels so long. I'm starting to slip into a comfortable groove in the restaurant kitchen. I'm less panicked by the fast pace, yelling, and hot pans.
These tarts tasted pretty great. The recipe is an Isa Chandra creation, which you can
find on the PPK
. The berry flavor was really subtle but not overpowered by the cashews. I used a bag of frozen mixed berries that contained strawberries, raspberries, blackberries, and blueberries. When I blend that mixture for a smoothie it comes out to be a bright pink, but when cooked on the stove for the tarts it became a very deep purple. The color ended up being one that I didn't find super appealing for the tarts. If I were to repeat, I would probably stick to raspberries or strawberries.
The crust was a deep chocolate flavor, but I would maybe add a little more oil next time. They were a bit too crumbly for me. I also didn't use olive oil as she suggested. I know from experience that I am not a fan of the flavor of olive oil in tart crusts, but you should give it a chance if you haven't before. Also, excuse my messy tart shells. I didn't take my time filling the tart pans, so you can see some rough and uneven edges.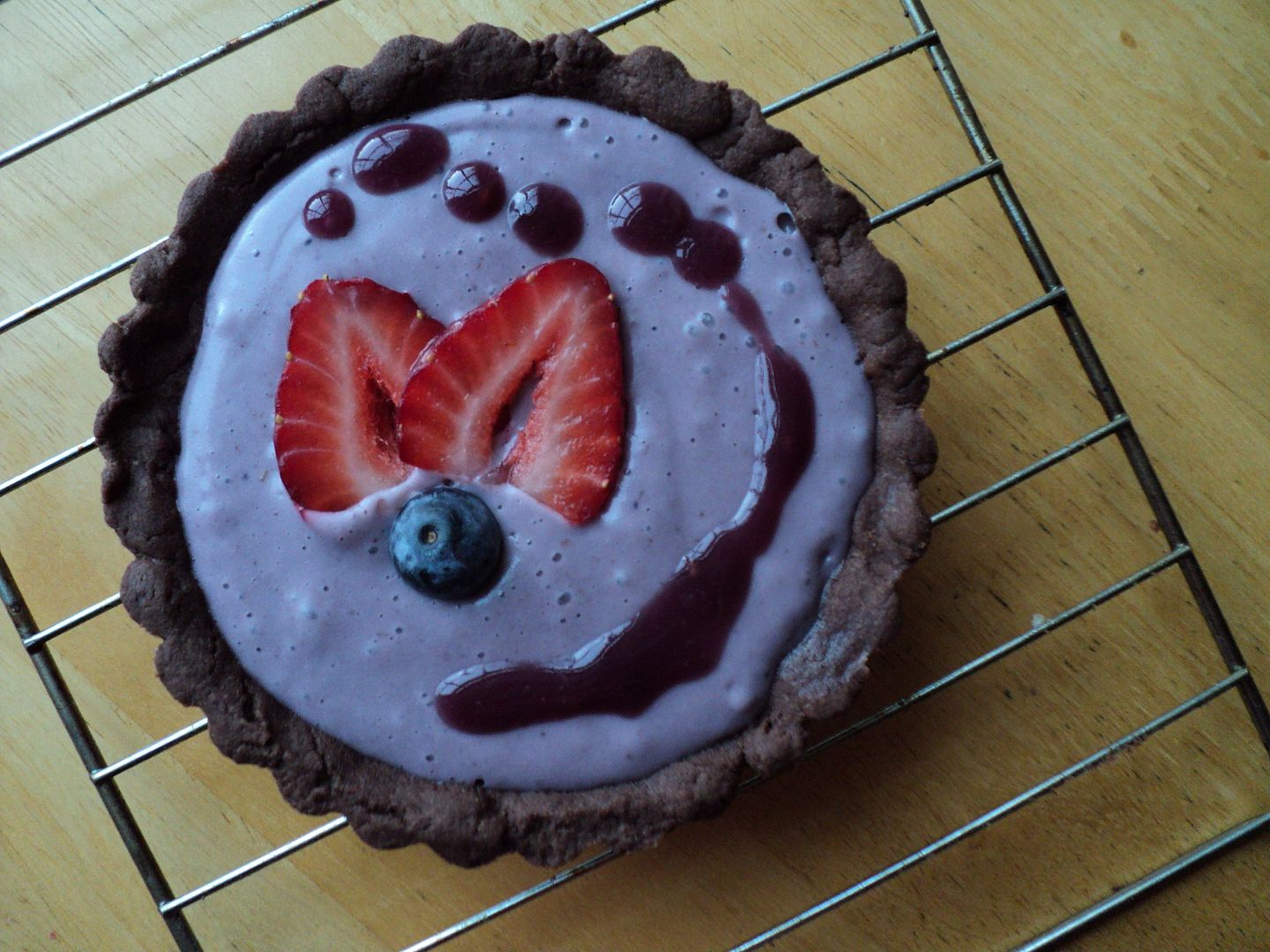 This is another recipe that's really easy to modify depending on your needs. If you have a gluten allergy, you could use an almond meal crust or pour the creme and berries in layers to make a parfait. If you have a nut allergy, you could skip the cashews and make a coconut milk pudding using agar or arrowroot.
I don't recommend making these tarts too far in advance. The morning after I made them the berry reduction seemed to start separating from the cashew cream, which led to some discoloration in the tarts.
I've got a few more tarts I've been thinking about making for a while. It could get wild. Do you have a favorite tart or pie?