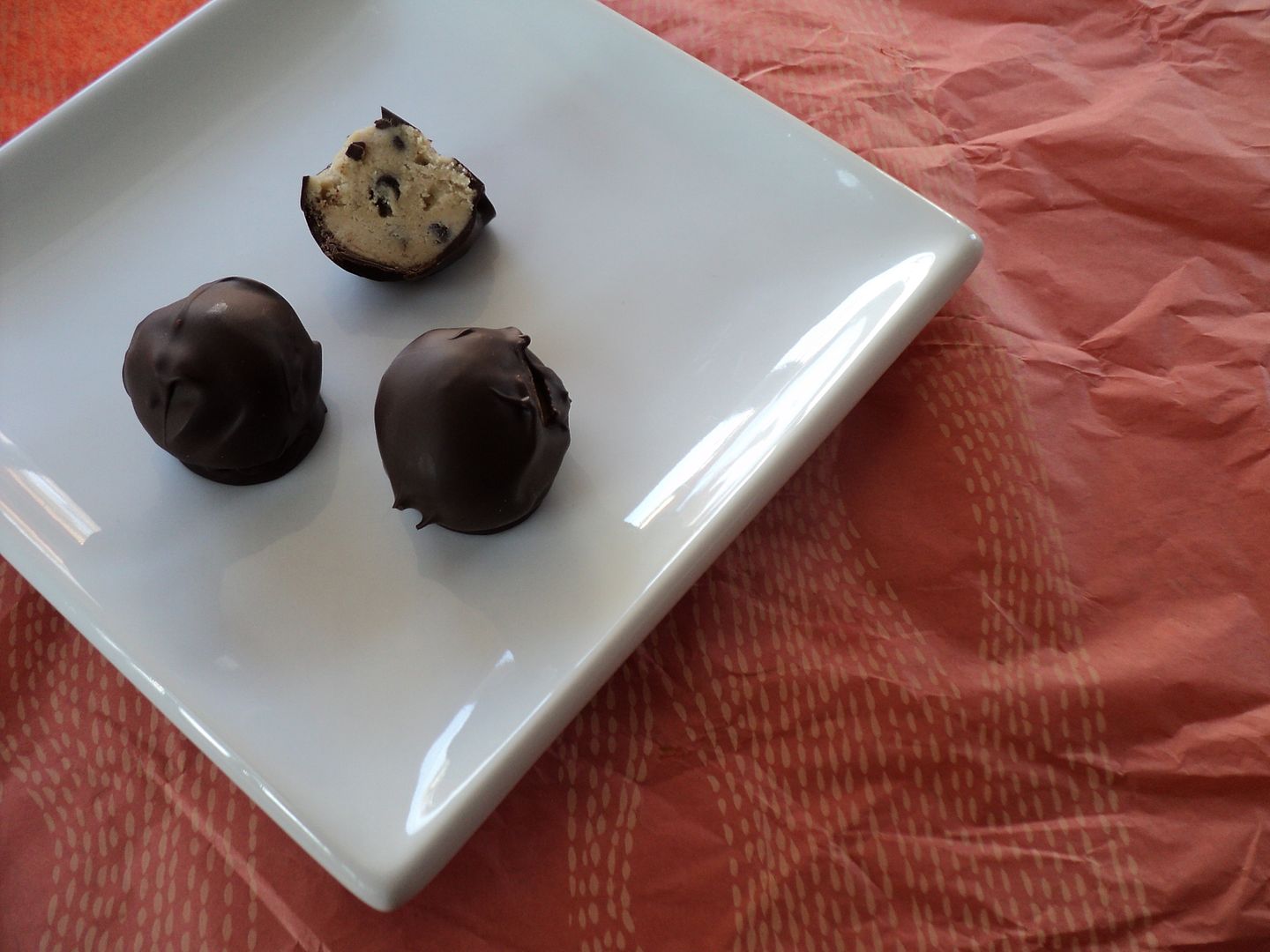 Lately things have been so hectic. I have working quite a bit of overtime between baking at the restaurant and planning for the bakery. It would be easy to imagine that with all that time spent in the kitchen or thinking about the kitchen that I would no longer have the desire to bake when I got home. But that really isn't the case. Even with so much freedom baking, I feel limited by price or available ingredients or flavor popularity. When I bake at home I'm not worried about suiting everyone's desires or and am able to run to the grocery store for poppy seeds or some other whim.
While I have the desire and the ideas, I haven't had much time to crank out the food I am dreaming of. These cookie dough truffles were a really great option for me. I knew that they would take less than an hour to make and photograph, but were still going to satisfy my sweet tooth and the urge to use my stand mixer.
I could write out a recipe, but these are really too simple for that. Basically make a batch of your favorite chocolate chip cookie dough. Mine is the
Ghirardelli recipe
using almond milk & an Ener-G or flax egg. Using a melon baller or small scoop, portion the dough. You want small spheres of dough, approximately the diameter of a quarter. Place these in the freezer for a bit to firm up. Dip these in a few ounces of melted chocolate and refrigerate until the chocolate has set. That's it. If you want to get wild you could roll the truffles in cocoa powder after you dip them in chocolate. You could also make a few batches using different flavors of cookie dough. I imagine that a spicy molasses dough would make a really nice truffle when dipped in white chocolate!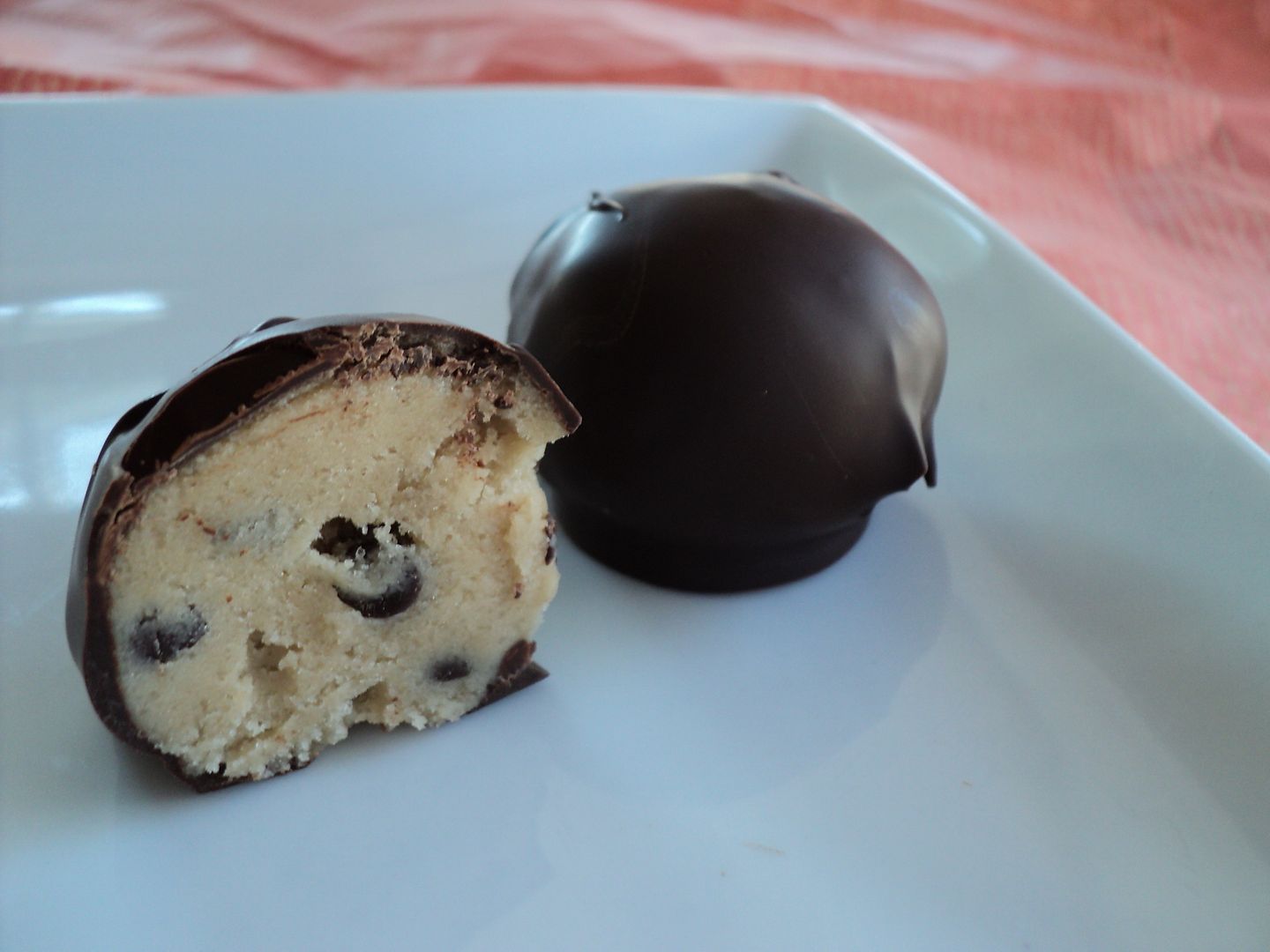 Do you have a favorite rapid snack option? I also love making batches of popcorn and tossing them in a light drizzle of Earth Balance and a lot of nutritional yeast. Here's to quick kitchen ventures! Have a lovely Monday.