I was out of town for five days, stuck in a hotel room, and away from an oven for too long. Yesterday I remedied that by baking a batch of hand pies. I got the nifty pie mold on a clearance rack at Target a few weeks ago and have been meaning to use it since.
My father has always had a penchant for eating deep fried hand pies, commonly found wrapped in paper at gas stations all around the south. His favorite was always lemon. I had wanted to send him a batch for his birthday this week but knew they wouldn't ship well, so I gave them to friends instead.
I used two fillings, once was simply a store bought can of cherry filling and the other was my favorite
lemon curd
. While they are commonly cooked by frying, I can't bring myself to fry anything that isn't a donut, so these are baked and brushed with a sugar glaze.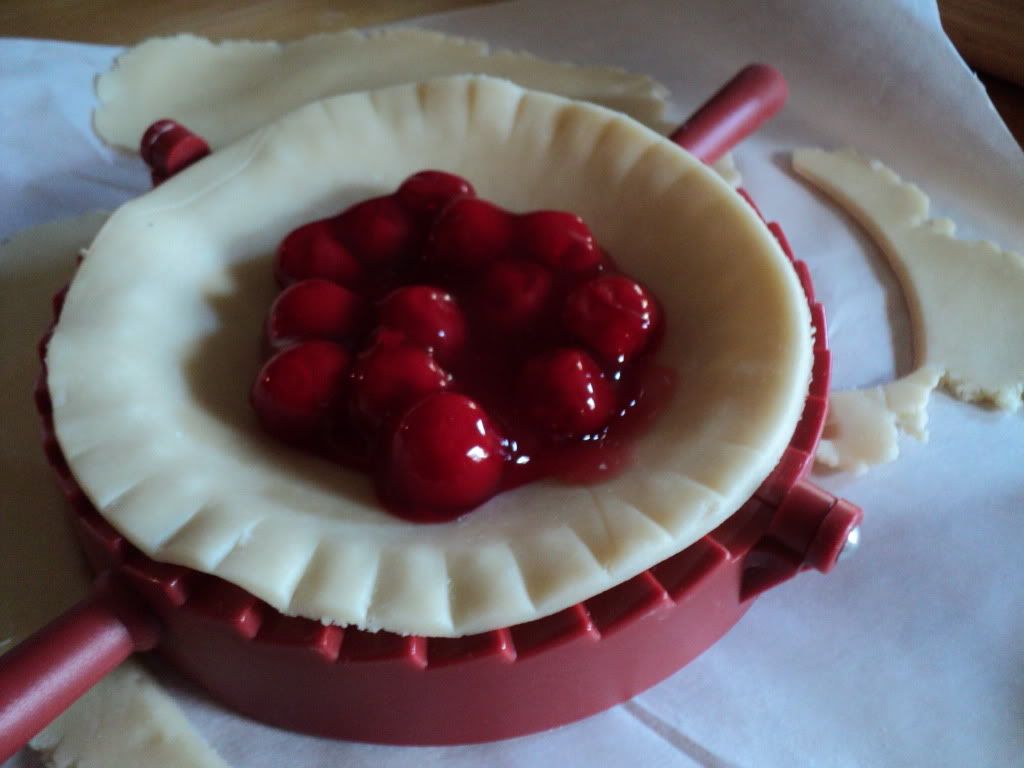 I looked at several crust recipes, but most were very similar. I would recommend using this
post
as a reference, as she detailed the procedure well. I only needed 3 tablespoons of ice water and very little flour to roll out the dough. Before pressing the mold together, I brushed a small amount of ice water around the edges to help seal the pie. There was enough dough for 12 pies, if rolled as thinly as I did. I also suggest baking them on a silpat or parchment to keep the bottoms from browning too much.