Today was one of those Sundays where I sit around drinking coffee and slowly working on several assignments. I knew that I needed to bake something to warm the kitchen a little and give me energy to sustain all the graphing.
Cranberries were on sale since the Thanksgiving rush is over, and a friend who was in town for the weekend left an orange in my room that was perfect for zesting. I searched through a few cookbooks looking for this recipe, since I remembered making it last fall. This wonderful
recipe
is in
Veganomicon
. It also calls for crushed walnuts, but I prefer my bread soft and crumbly.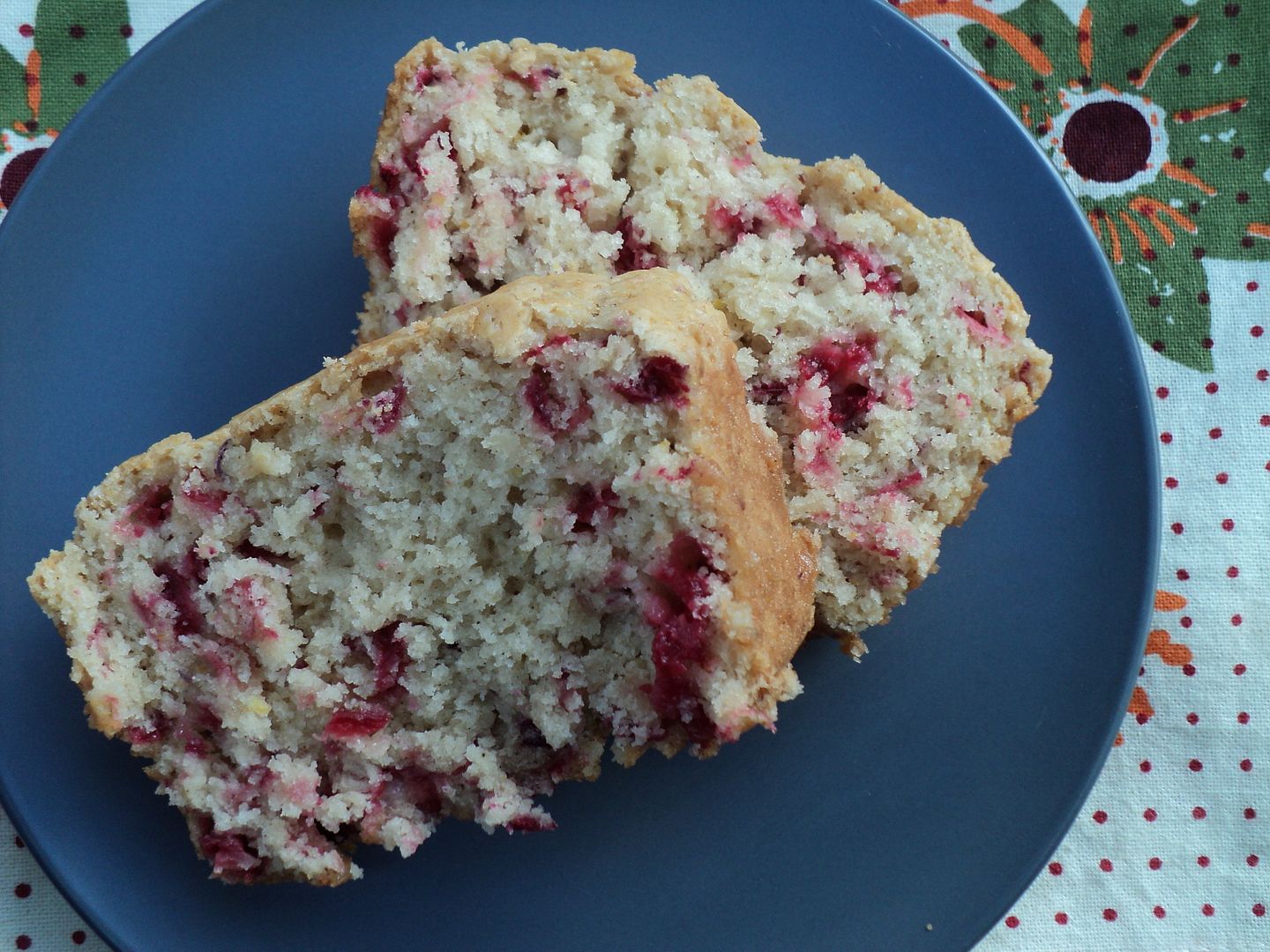 It smelled too delicious to let it cool enough to properly slice. Even if I had let it cool, I have never quite figured out how to make slices of baked goods look delicious. Do you have any tips?