In the winter everything feels so whitewashed and pale, which might be why I have had the urge to make everything around me bright colors. It certainly is true for these cupcakes. I have seen lots of homemade made funfetti cake recipes across the blogosphere in the past and felt like it was time to make use of my giant stock of sprinkles. Typically, boxed confetti cake mixes are not vegan as they use a "white cake" that generally contains egg whites. But making your own is as simple as adding 1/4-1/3 cup of sprinkles to your cake batter. I added 1/3 cup to a batch of batter that made 16 cupcakes. If you think there are too many color splotches in mine, simply add your sprinkles in tablespoon increments until you see the amount of speckling you desire. Also, the larger sprinkles work better than nonpareils. I used rainbow sprinkles, and if I were going to make these again I might go through and pick out all the white sprinkles next time. To me they look like little pockets of unmixed flour or baking soda. Also, if you wanted to make your cake a little paler, you could also try using a colorless extract.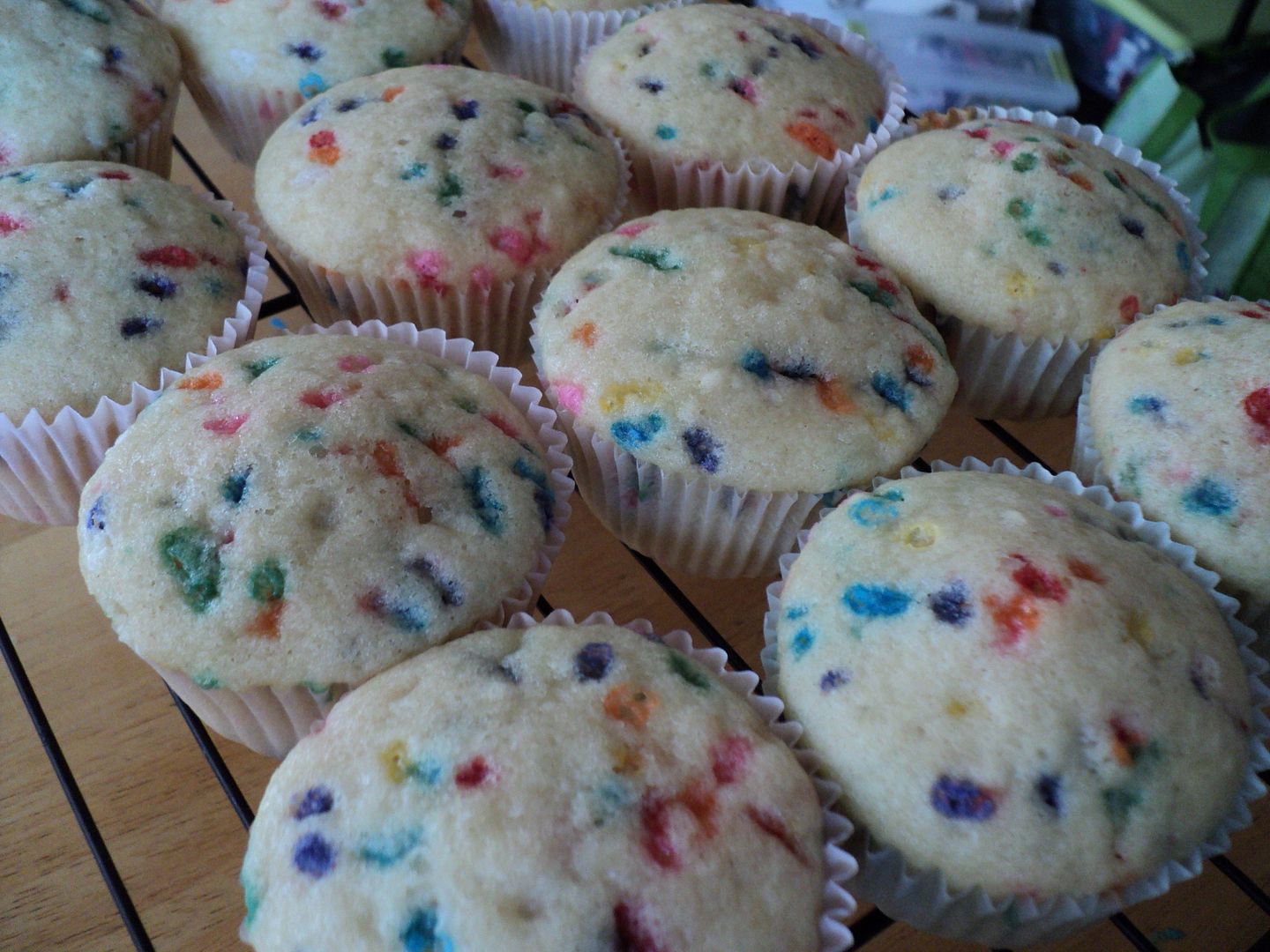 For the frosting I mixed together Wilton blue and green color gels until I got to the desired shade. I was given a box of gel colors, which I generally add using toothpicks or the tip of a reusable chopstick. The dyes with squirt tops are something that I envy, and would buy if I ever make it through the set that I have. These were piped with a Wilton 1M tip.
If you wanted to make a funfetti frosting to match the cake, you could either use nonpareils or maybe chop the larger sprinkles a little if you are planning on piping. Otherwise you will clog your tip!
While you have your dyes out, you might also want to try making some tye dye cupcakes! You basically just separate your batter into four or five small bowls and dye each. Then add them to your cupcake liners in varying amounts and patterns and bake. They are so simple, and yet really cute.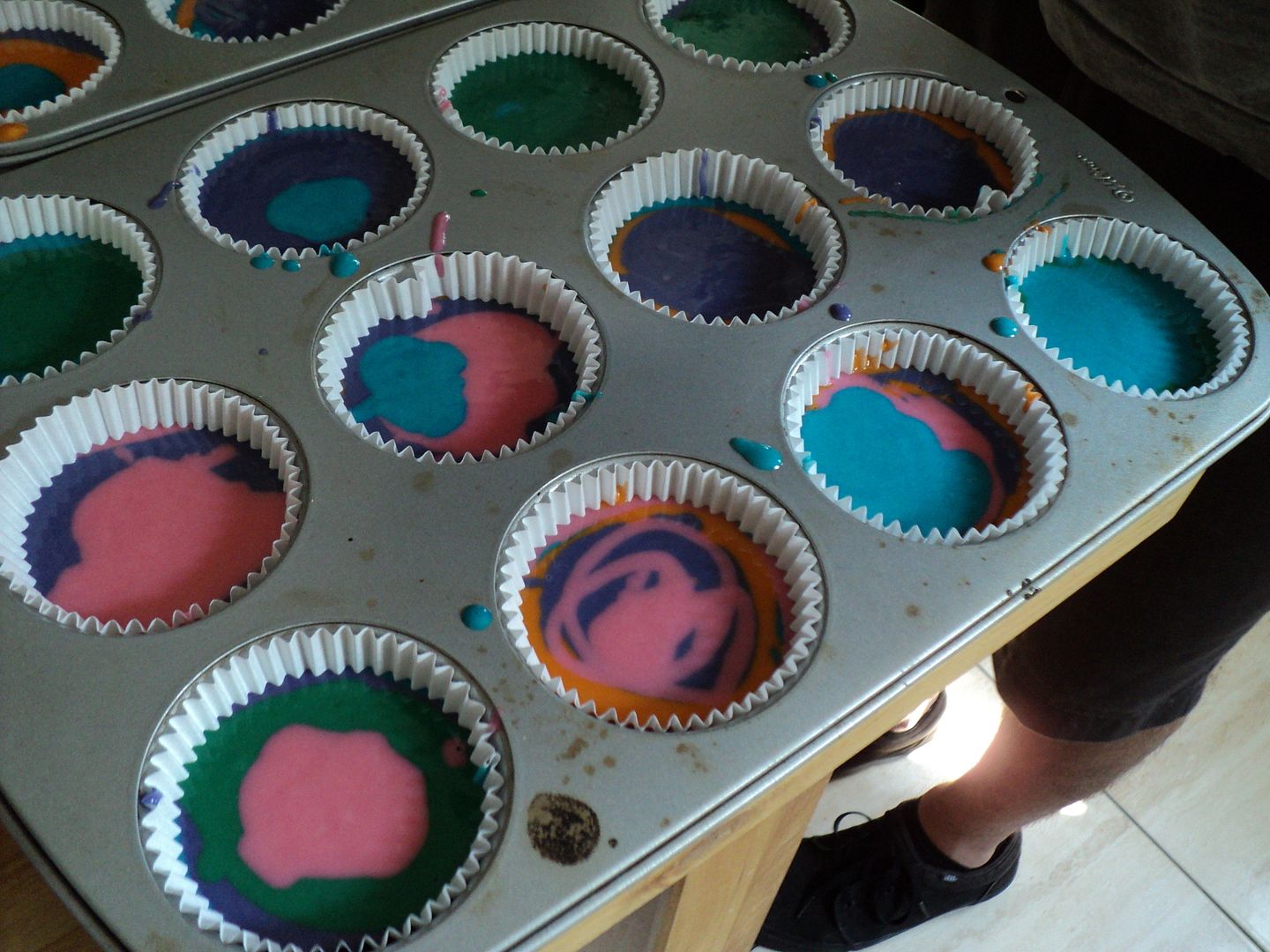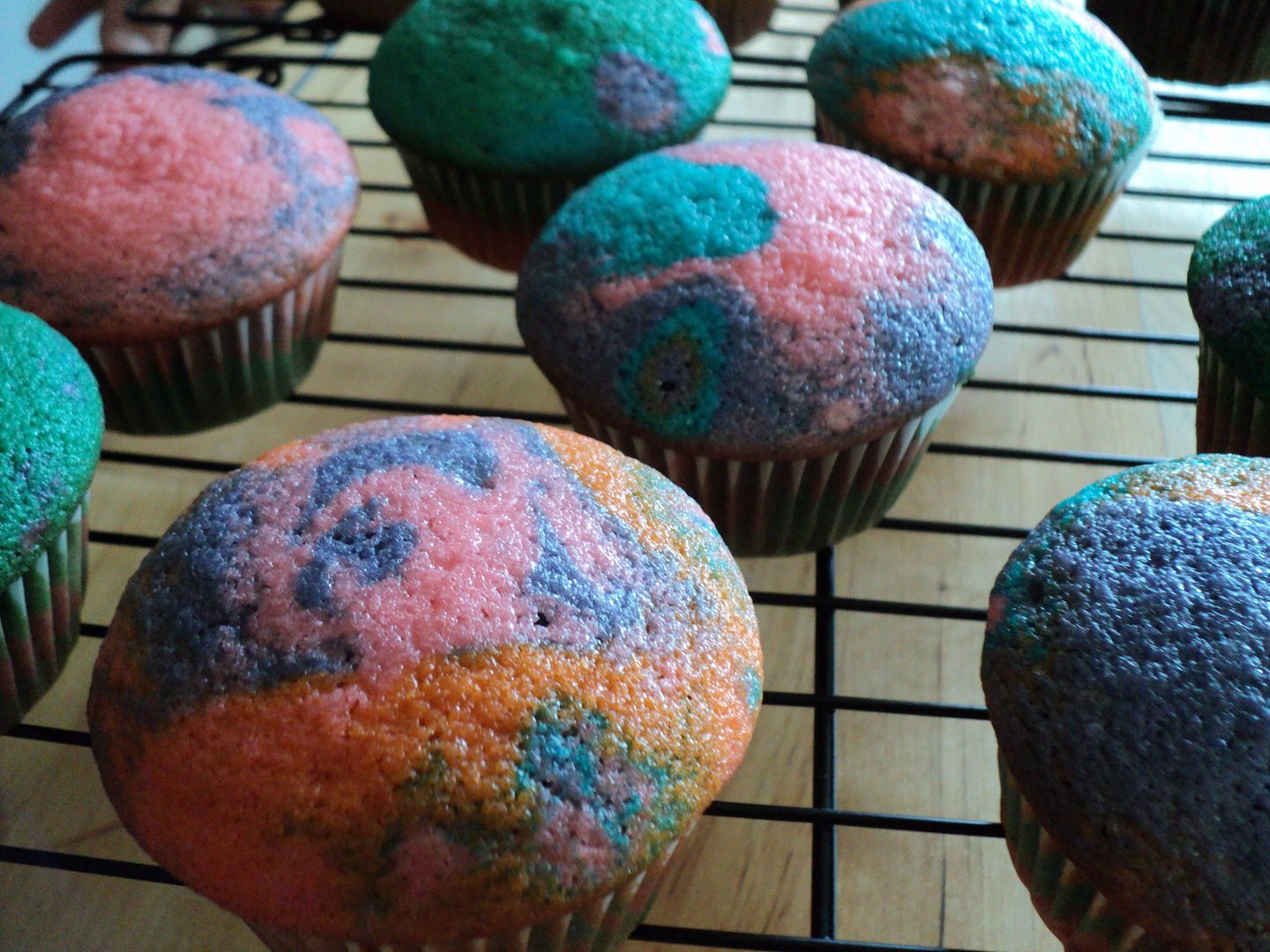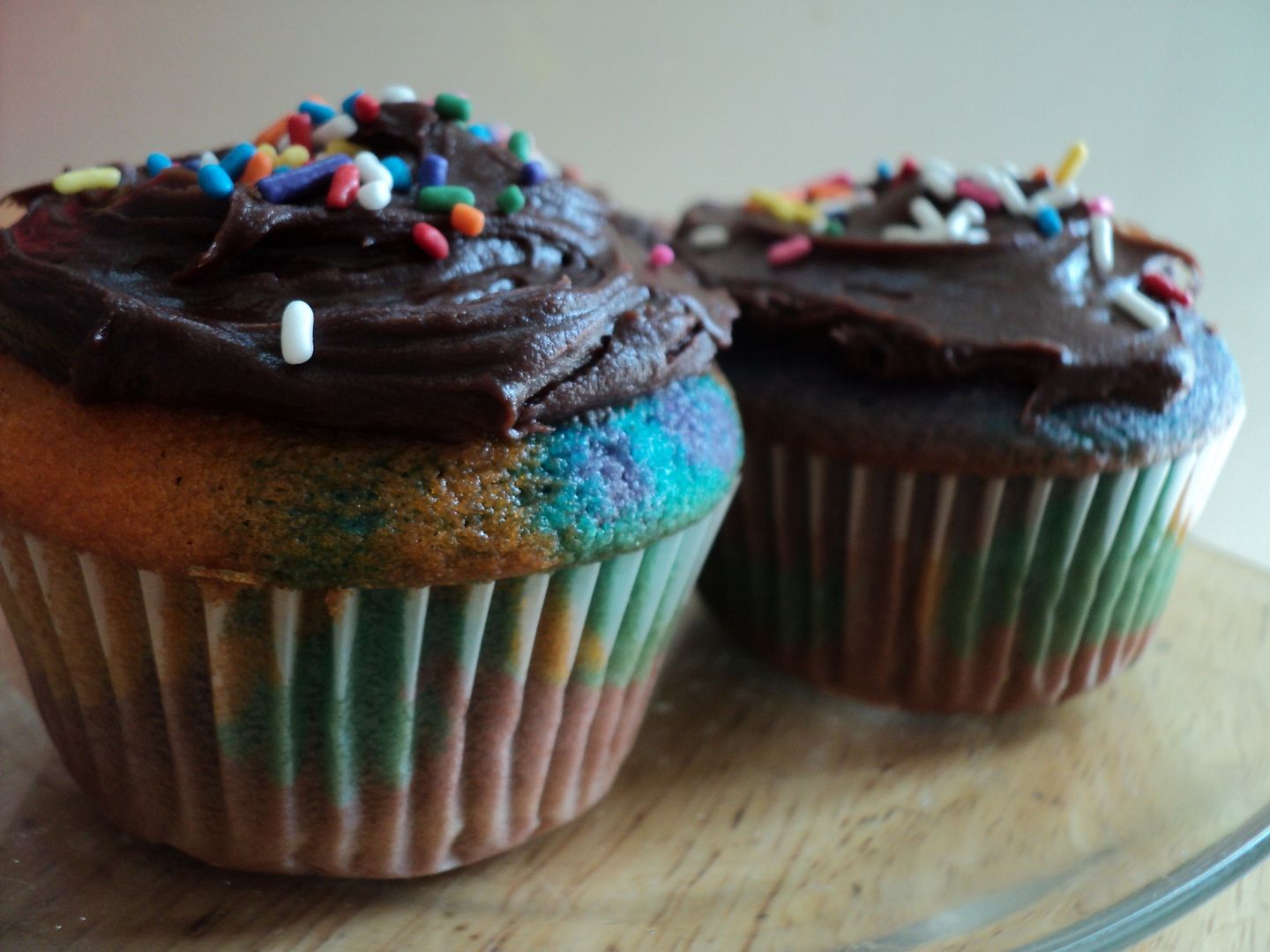 I know that dyes aren't something I want to be a part of my everyday diet, but I think they are worth breaking out every now and then. Do you have any other recommendations for simple, colorful cakes?