This past weekend I spent some time in Philadelphia. It's definitely one of my favorite cities, especially if you are solely considering the vegan food around.
I ate twice at
Blackbird
and twice at
Grindcore House
. While I have had the pizza at Blackbird before, this time I went for sandwiches. While the chickpea parm was delicious, it pales in comparison to the smoked tofu cubano. I also got a peanut butter cup brownie from
Vegan Treats
while I was there. Grindcore House has tons of great cream cheeses. I got a scallion cream cheese on my whole wheat everything bagel. I also got TWO Vegan Treats cannolis. Their cannolis are amazing. I have made cannolis a few times, but nothing that compares to what they have produced. I normally make the filling used an almond cream, which is really heavy. Vegan Treats' filling seems so much lighter. I also can't figure out what type of base they are using. It's driving my crazy!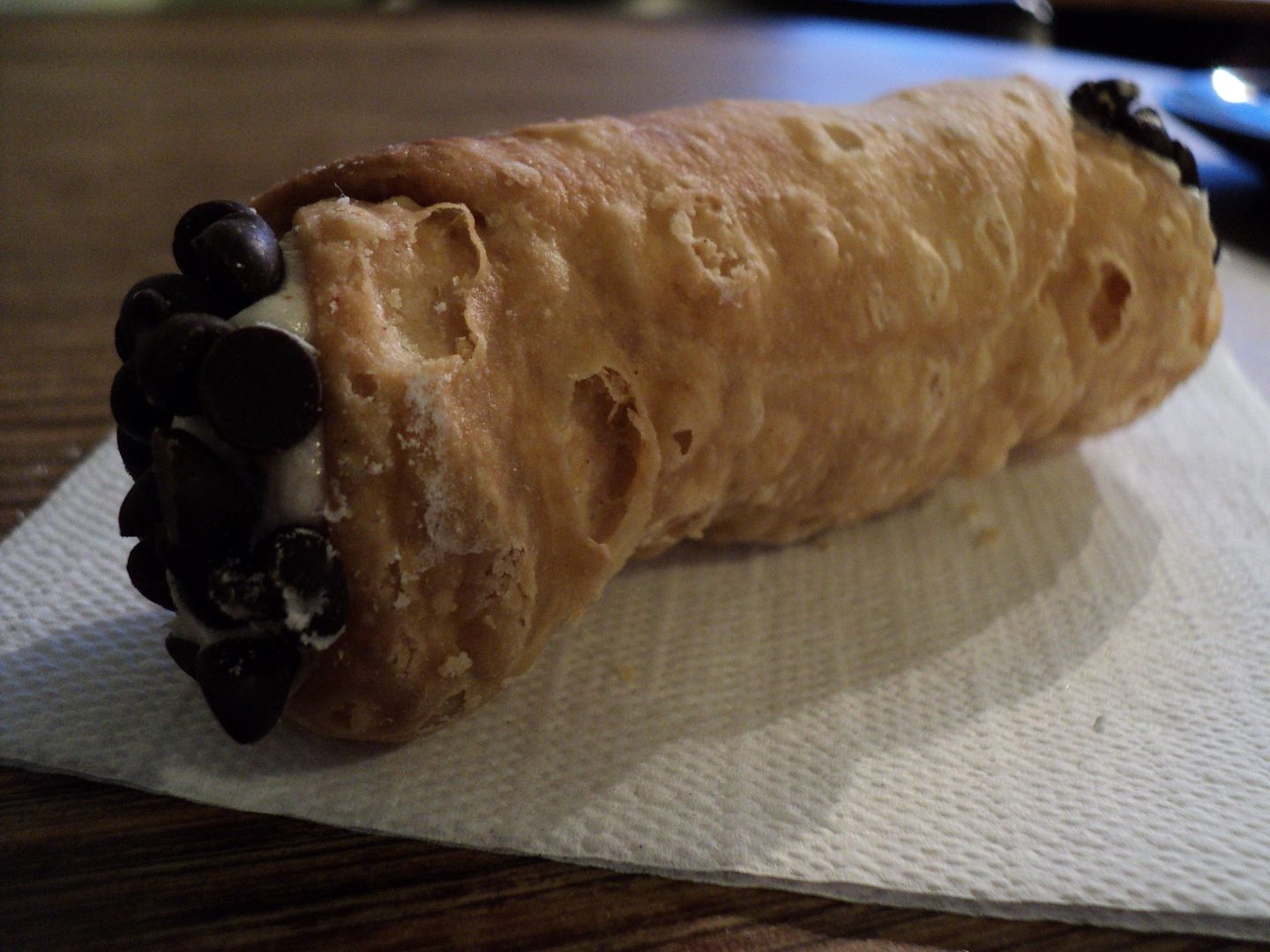 Another fun place in Philadelphia is
Fante's Kitchen Shop
! It was so terrific. I got a new spatula, a bottle of chocolate extract, reusable bread bags, 200 cupcake liners, and a small bottle of red dye. All of that was less than $20! The shelves are lined with so many wonderful things. I almost hyperventilated. There were several beautiful pizelle makers for around $50 each. They also had all of the KitchenAid standing mixer attachments for less than you can get them from KitchenAid's website. The amount of cookie cutters, various cake pans, and selection of extracts is worth the trip to their store if you are ever in the area.
Do you have any favorite places in Philly? I know there are tons of great restaurants I am missing out on.