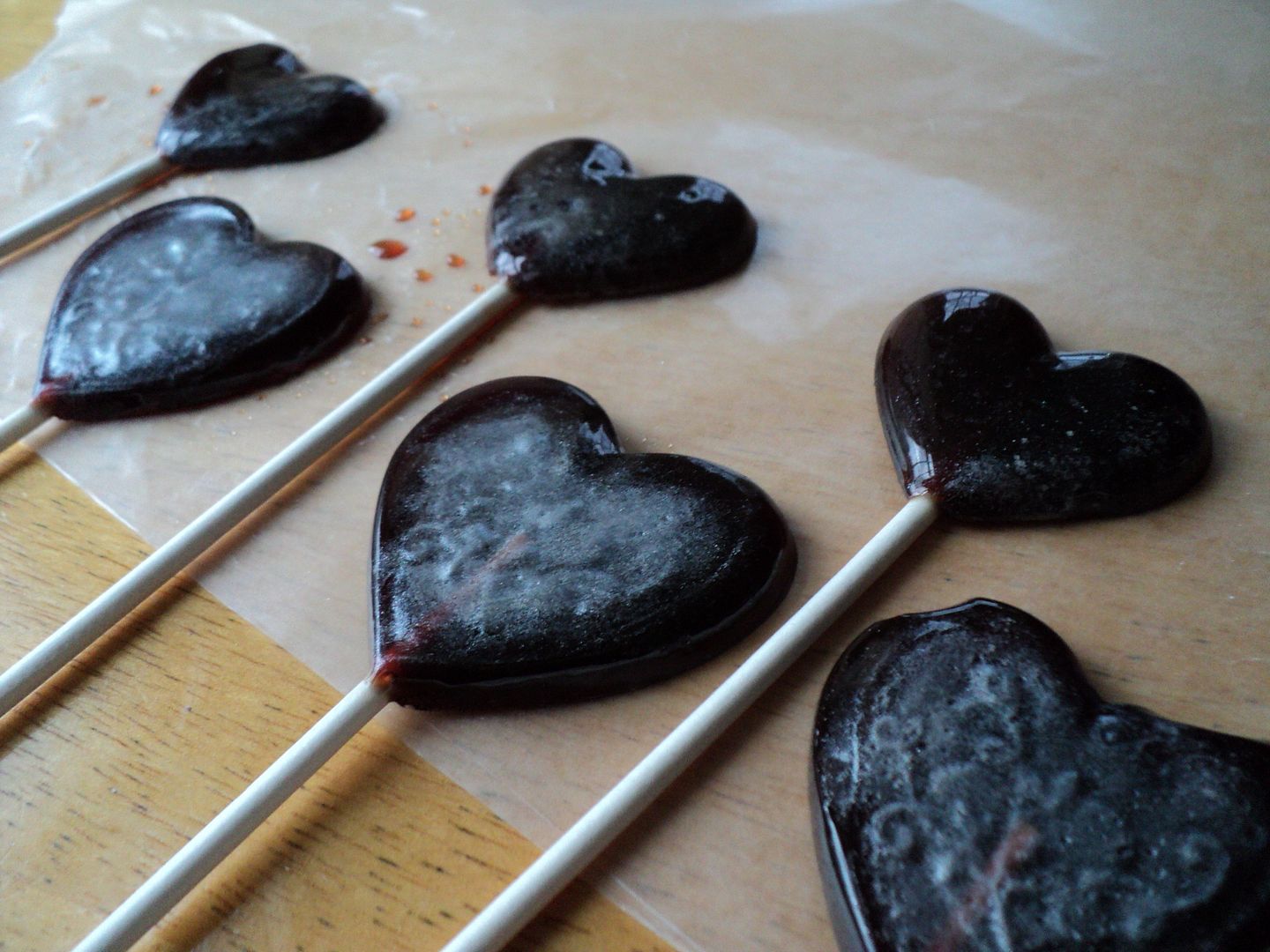 One of my friends is moving away from DC, and I knew I needed to make her something special. She loves glitter, hearts, and wine, so when I saw these lollipops posted on
Sprinkles Bakes
, I knew they were perfect.
However I do not know the first thing about wine. I went to two grocery stores and a small corner liquor store searching for port whine and could not find a single bottle. I asked my housemate with a little more assistance what sweet red wine he though would make good candy and so sangria flavored pops it was.
I don't recommend making these if you have had a bad experience with wine in the past. While I was making the reduction the vapors were making me feel physically ill and bringing back recollections of a college night & a bottle of plum wine that I would rather not remember.
However, the recipe was very easy to follow. My candy thermometer was not fully submerged during my first attempt, and so the temperature was actually quite a bit higher than what was registering on the gauge. I didn't realize until the candy had turned brown and it was too late. So I used the rest of the bottle, and had a better attempt. The candy started to brown a bit before the temperature fully reached 310 degrees, but I knew it was close enough to harden so I poured the lollipops anyways. After letting them cool for a few hours I popped them out of the molds and used a paint brush to apply silver luster dust. A few of them I dipped in the water as Heather suggested, but a few I didn't. The ones that I dipped were quite a bit stickier and therefore harding to gift, so keep that in mind if you were planning on packaging the candy. The general consensus was that the sangria flavor could definitely be stronger, but that they were still delicious.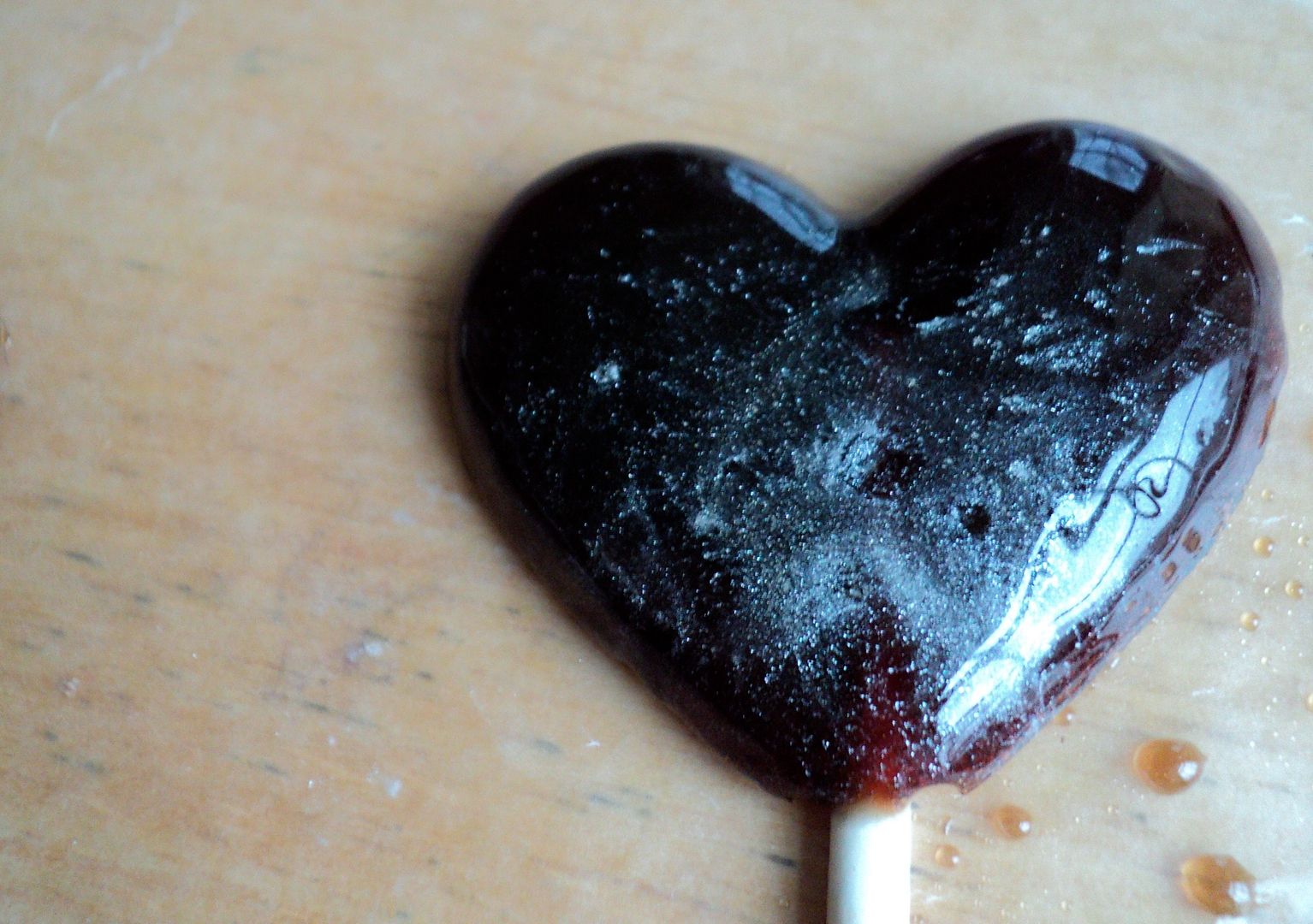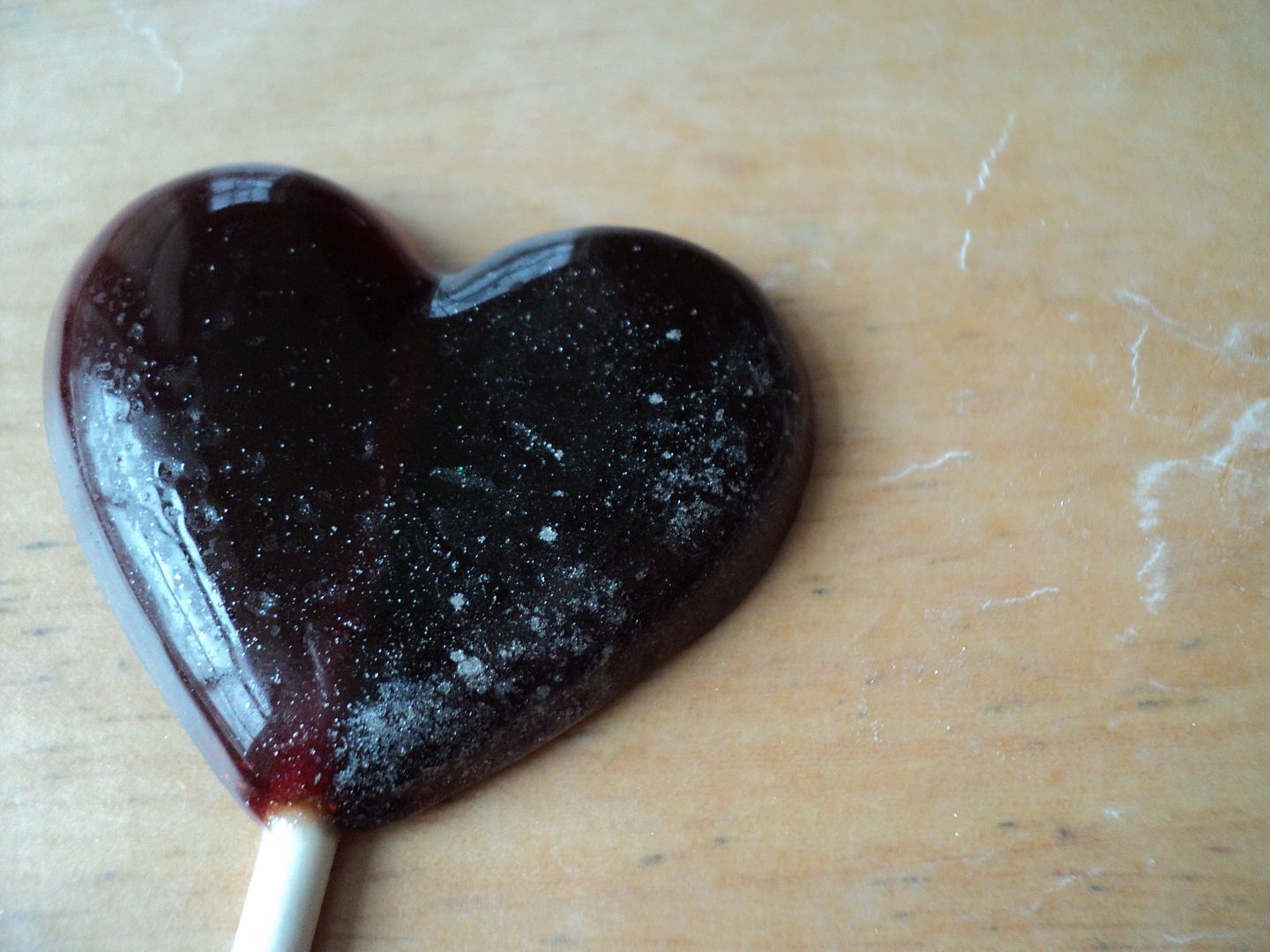 Also, the pictures are a little too dark for you to fully appreciate how beautiful the lollipops were. I had to take then early in the morning while it was barely light and a torrential downpour, but it's better than no pictures at all I suppose.
Do you make candy? I have lots of molds but they definitely don't get enough use.