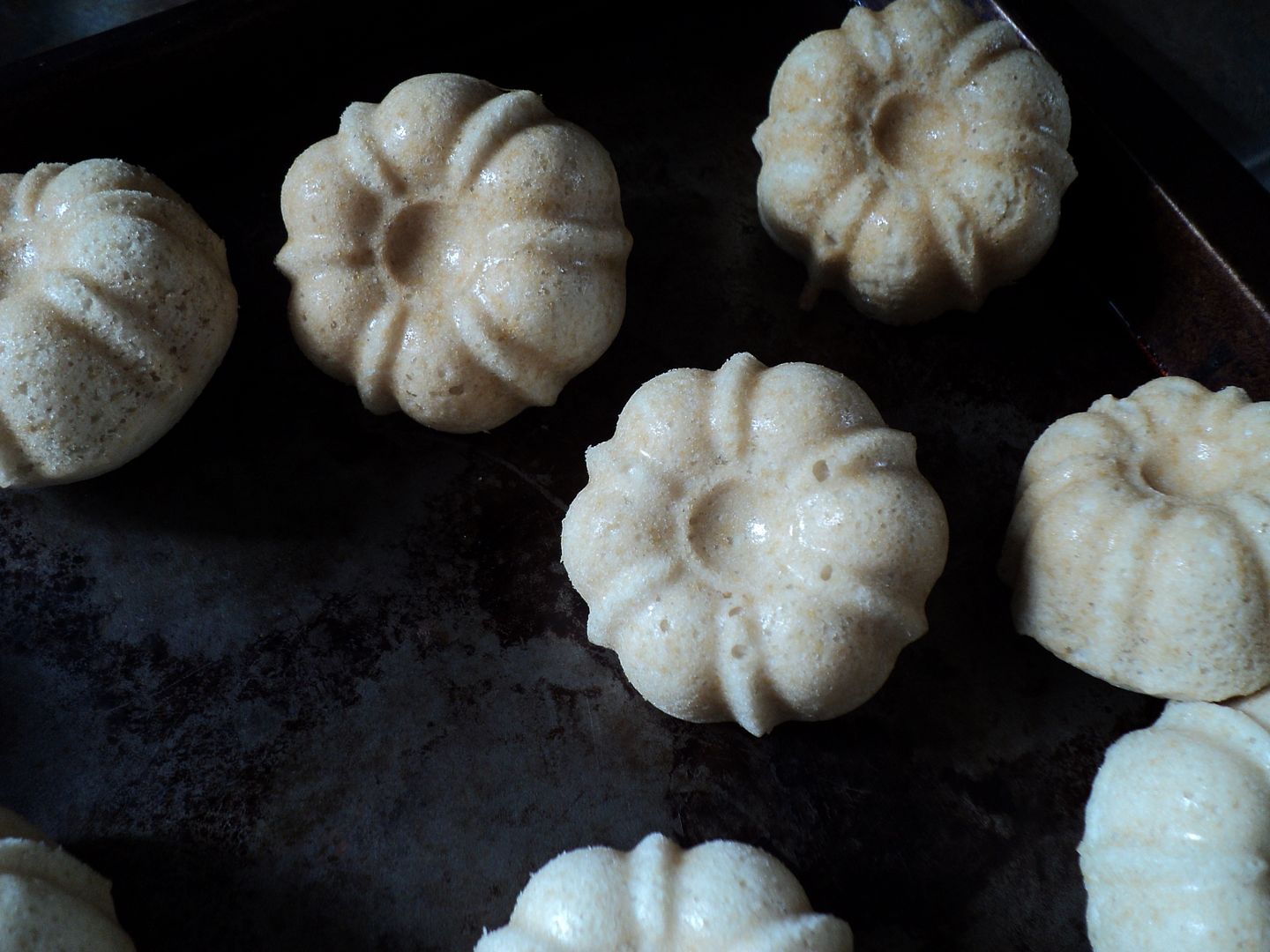 All the wonderful shapes of bundt cake pans are something that really stirs my heart. There are so many beautiful ridges and swirls that look beautiful dusted with powdered sugar or dripping in flavored syrups. While I understand the practicality in making a single, large bundt cake, there is something much more satisfying to me about miniature cakes. Maybe it's that each serving remains beautifully intact and is just enough to satiate a single person. I have seen several pans that make four to six 1 cup bundt cakes, I hadn't seen many as petite as
the one gifted to me
by a wonderful friend.
I made the
coconut blood orange bundt cakes
from Vegan Yum Yum. The desert was great, but wasn't at all what I expected. The cake tasted like a simple, moist vanilla cake with barely the slightest hint of coconut flavor. There was no discernible blood orange in the cake itself, which is a little disappointing seeing as I even replaced an extra 1/4 cup of the coconut milk with fresh juice. I only used around 2 tablespoons of batter in each cavity (~ 3/4 full) and still needed to slightly cut the bottoms of the cake which were fairly rounded.
The syrup was a little to thick for me after cooking it to the suggested temperature for decorating the plates. If I were to make the syrup again, I would cook it to a lower temperature and use it as a glaze for the whole cake potentially. You will need around two blood oranges to make the cake and syrup. Make sure to strain the juice, or your syrup will have a strange texture.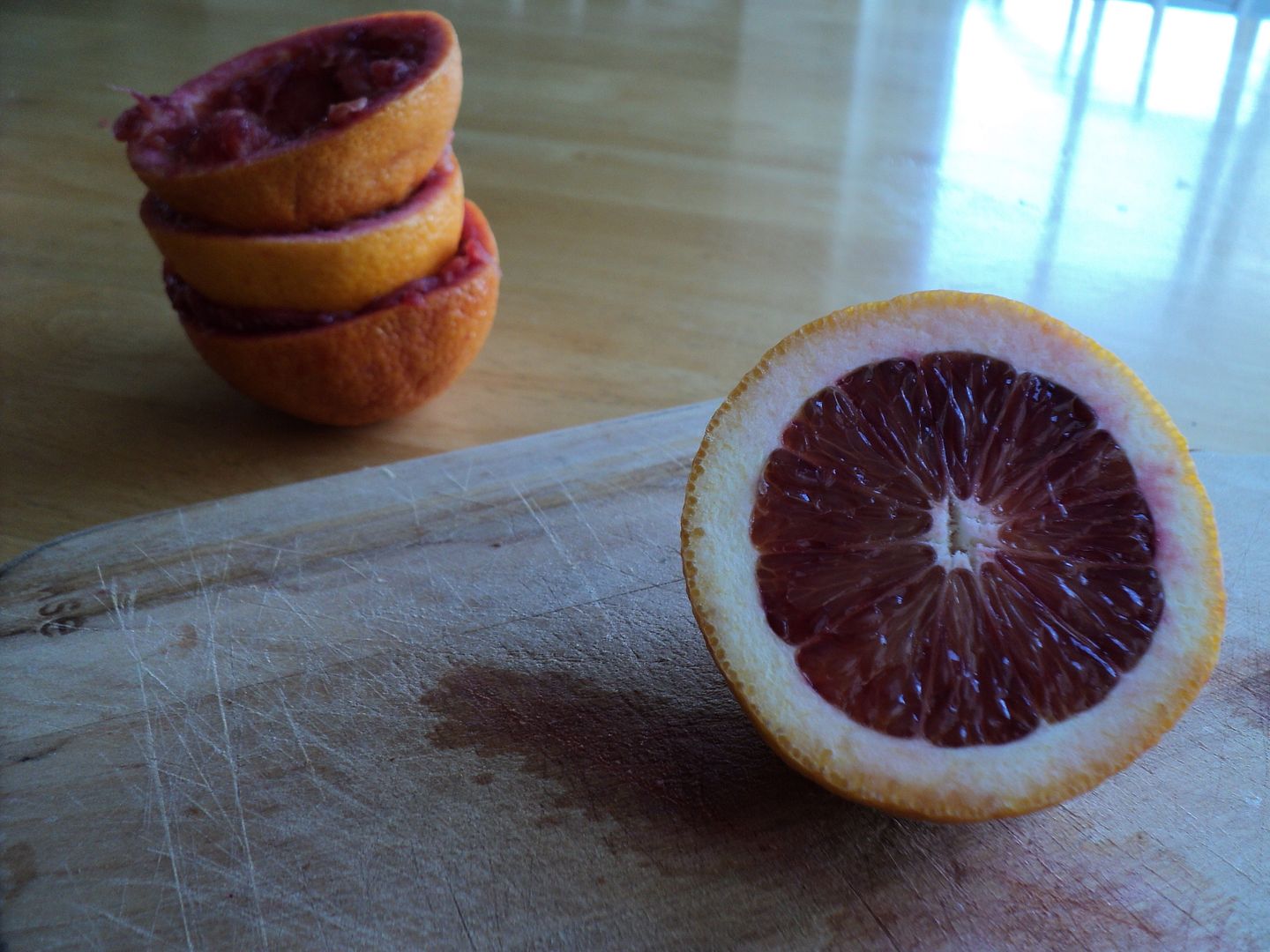 This was a really simple, quick dessert that I would make if people were coming over to dinner. It isn't too sweet and is fairly light. It's probably best to attempt it this season, as blood oranges are fresh now. They are one of my favorite fruits. Do you enjoy them?