I am still quite confused on the distinctions of frozen desserts, especially when one starts considering vegan frozen desserts. If ice cream is defined as a 8-10% milkfat frozen treat, and sorbet is just a non-dairy frozen desert, then where's the distinction for vegan ice creams?! I obviously need a primer on this. Basically what I am saying is that the strawberry ice cream I made I suppose is somewhere in between an ice cream and a sorbet. It's a puree of fresh strawberries, blood orange juice, and coconut milk with a slight hint of agave and vanilla. The texture is definitely more sorbet like, as it lacks the creaminess of what I consider to be ice cream.
I used a
recipe from My Darling Thyme
which is a variation on a
recipe from David Lebovitz
of
The Perfect Scoop
. Confusing enough yet? I substituted blood orange juice for regular citrus and used agave rather than brown rice syrup. The consistency of the ice cream was perfect. It was easy to scoop and yet melted quickly in my mouth. It was simple and wonderful. I wish the blood orange flavor had come through a little more, but I remedied that by eating it with the remaining blood orange syrup from my
coconut blood orange bundt cakes
.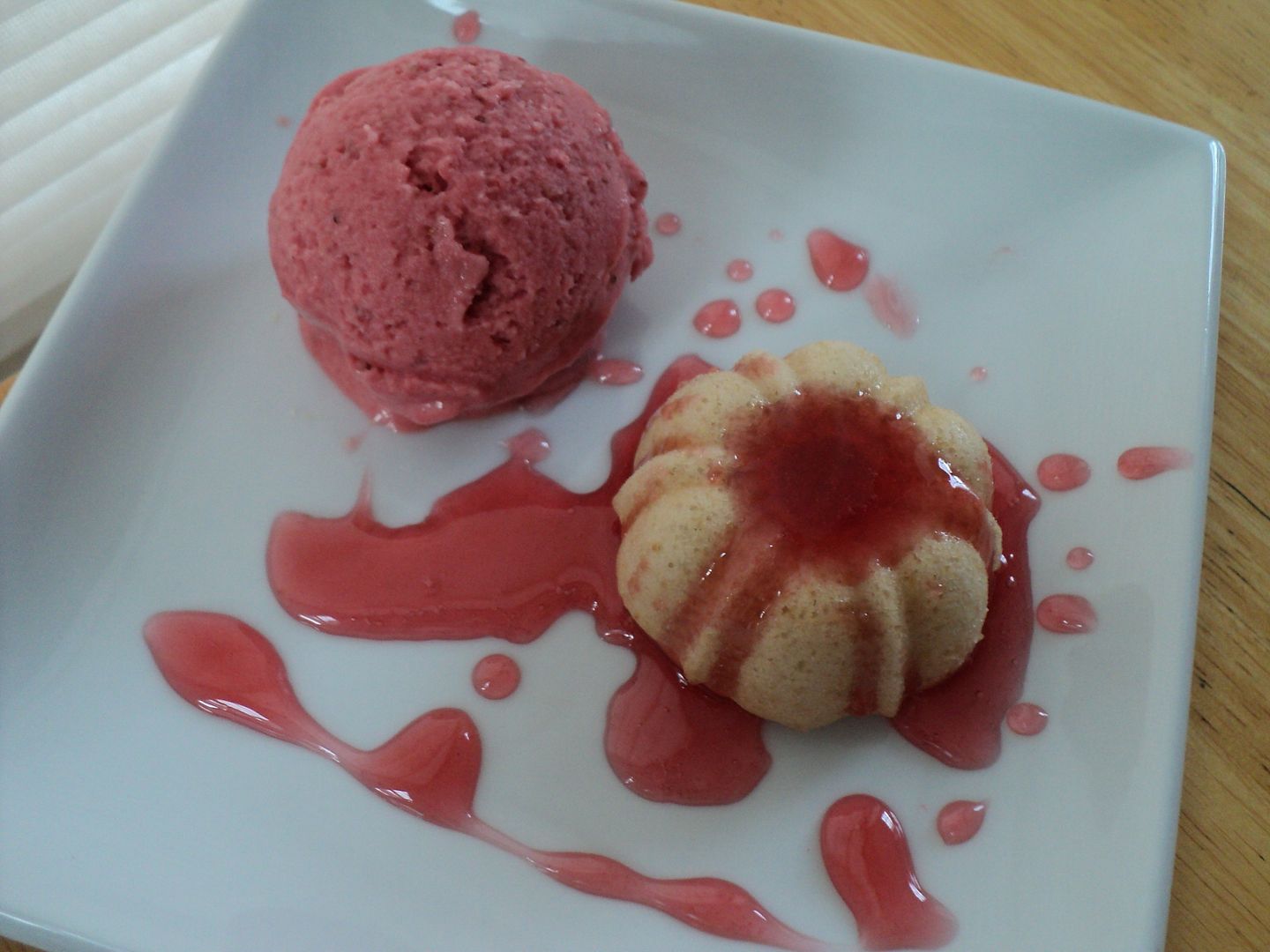 I am officially hooked on making my own ice cream. There are several more batches on my "to make" list, so I hope you're ready to get churning. There's also a few tips on making ice cream without an ice cream maker in the recipe links above, so no one feels left out.