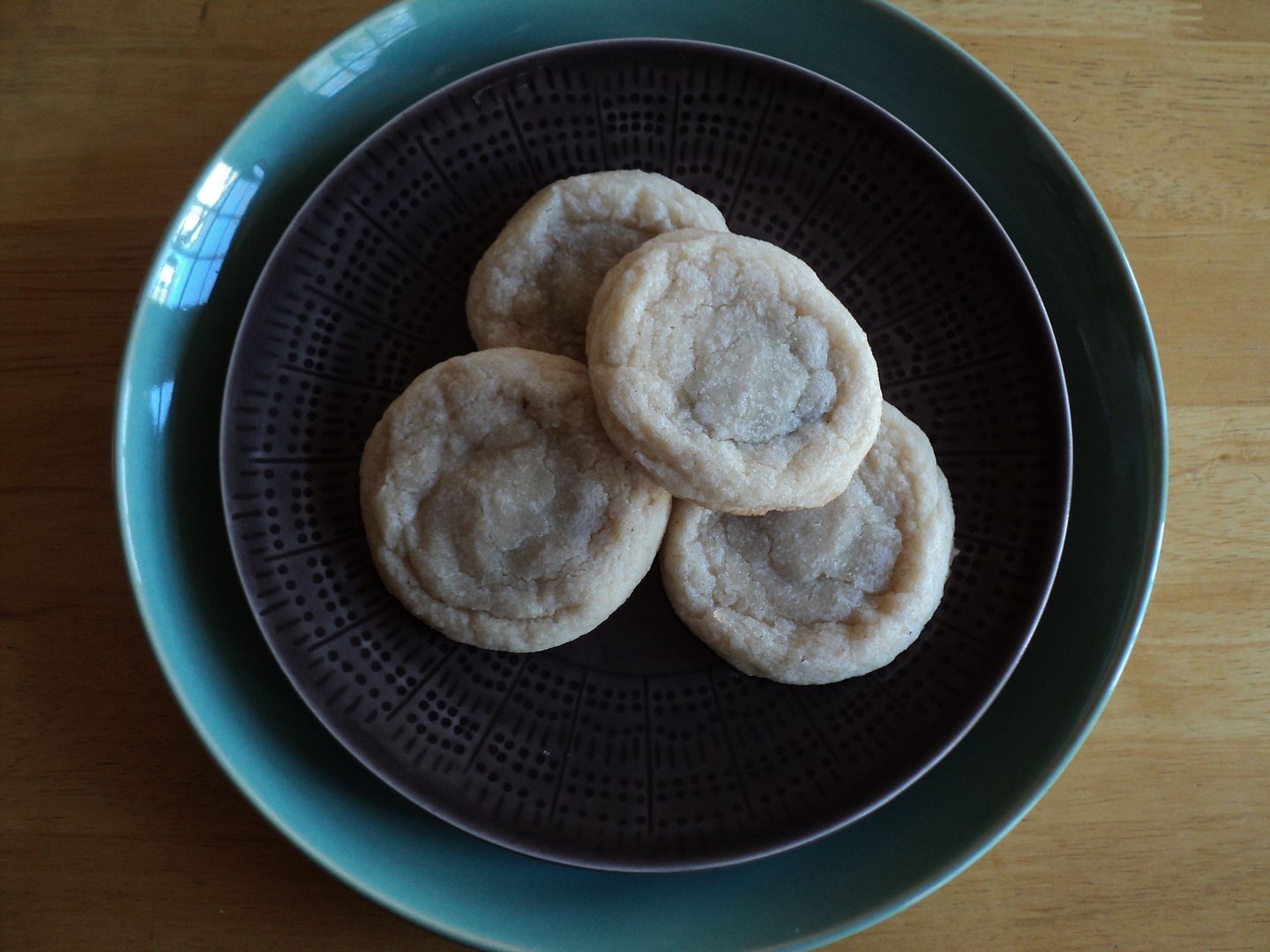 Almost a month ago I found a jar of accidentally vegan nutella. I knew I wanted to make with the other half of the jar, but I had to keep it around for a little longer. Just to savor it. I know I can make more now that it's gone, but sometimes I have a bit of problem with kitchen hoarding. As a child I had a play kitchen, and unbeknownst to my mother, I used that kitchen to store cookies and chocolate and all sorts of treats. My secret wasn't revealed until my baby sister found the chocolate, sat down and covered herself & her white dress in it. Sometimes when I open my cupboards I still see that pattern. The visible items tend to be vegan marshmallows, a pound bar of chocolate, waffle cone bowls, and maybe a can of soup peaking through if it's a good week.
So I finally broke the spell and finished the jar. While
nutella swirled blondies
were good, nutella stuffed cookies were infinitely better! I used a
recipe from Cookin' Canuck
for guidance, and veganized it by just subbing in Earth Balance and Ener-G. I felt it was fairly reliable as it pretty closely resembled the recipe for chocolate chip cookie dough I use. I was not disappointed. The cookies were soft and chewy, with the nutella staying melted even hours after they had cooled. They were rapidly consumed at a friends birthday party, which leads me to believe that I need to break out my stash of hazelnuts hidden somewhere in that cupboard. There have been several nutella recipes floating around the internet. It's basically just pureeing toasted hazelnuts with either melted chocolate or cocoa powder. If you don't feel like winging it, then I think
Chocolate Covered Katie's recipe
might be a good place to start.
Rolling the cookies in sugar gave them a wonderful exterior, so I recommend splurging on it this once. Also don't forget to add the salt! It really makes these cookies special. I also gave the cookies a few grinds of pink sea salt while they were still warm to amp up the sweet & salty combo.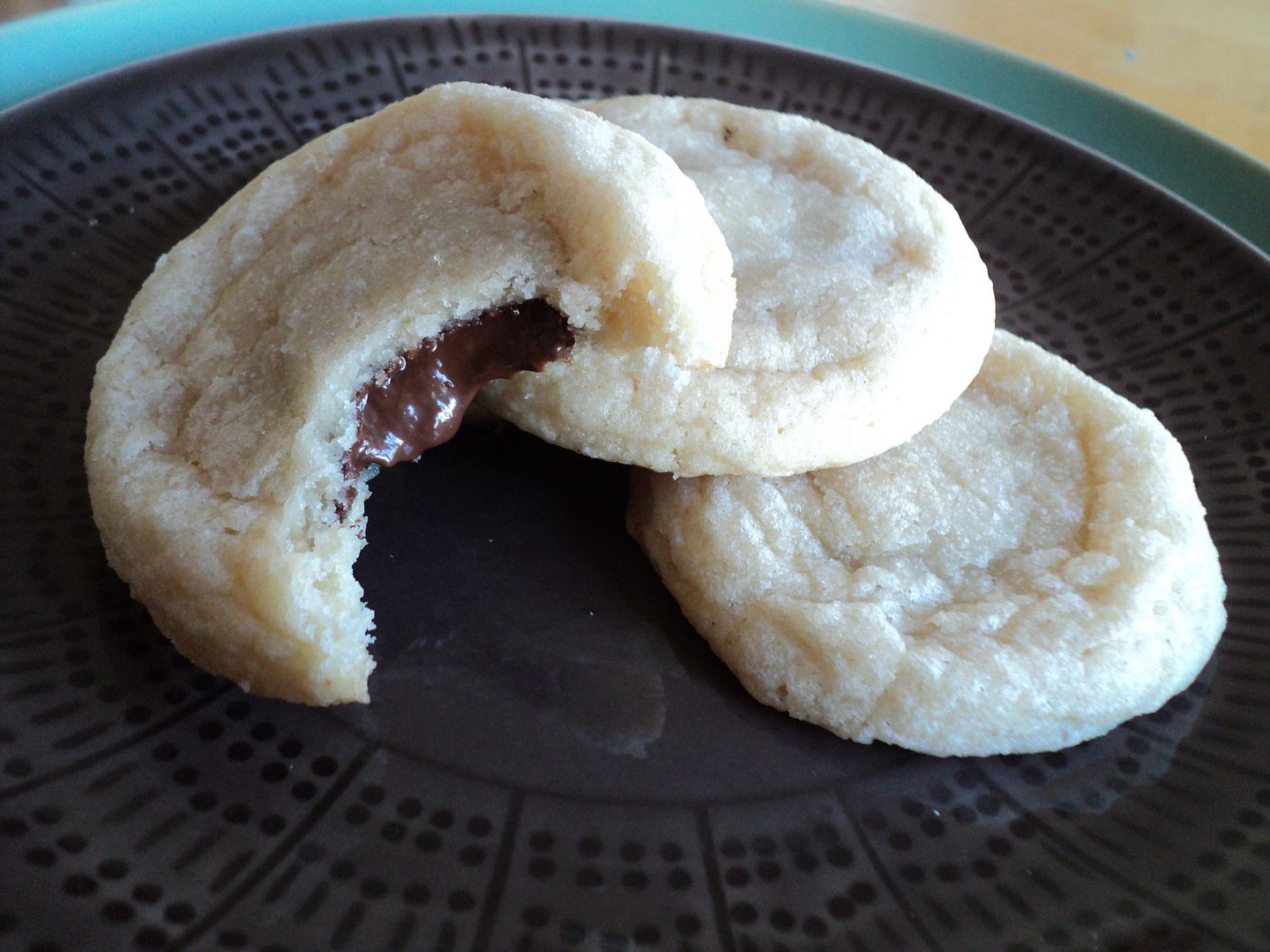 Do you find yourself storing away special foods that you can't bear to finish off yet? I can't be the only one who does this. I do at meals too. I have always saved my favorite foods for the last few bites of the meal. Except for when I eat leftover cupcakes for breakfast, that's just starting the day off right.