I remember seeing these cookies on
Namely Marly
a few months ago when I was in my cookie craze. I forced myself to wait a few weeks to try them and give myself a chance to bake a few non-cookie things. These cookies are so wonderful. Their flavor is subtle & satisfying, and obviously they are adorable.
If you haven't ever made roll out cookies before, I don't think these should be your first attempt. I would practice with a few batches of a simple sugar cookie before you try this dough. As Marly suggested, this dough is infinitely easier to worth with when it is icy cold. I made the dough one night when I had some spare time and kept it in the freezer until I happened to have a pint of strawberries on hand. If I made these again, I would break the dough into around 4 smaller batches and individually wrap them. That way each section could stay in the freezer until you were ready to roll it, and you wouldn't have to deal with cutting a thick block of frozen dough into smaller portions.
I was not shy with the flour when rolling these cookies either. Prior to baking there was lots of extra flour stuck to these guys, and they still looked fine. I rolled the dough between sheets of parchment paper, and it definitely made lifting the cookies quite a bit easier. By the time I got to the last scrap of dough, the nonpareils had begun to bleed a bit. There were really pretty color streaks through some of the cookies as the nonpareils moved while I rolled the dough.
Even though I have a small chopper, when I tried smashing one strawberry it just ended up in large chunks. So I threw in four and pureed them. I think I might have added a tad more than one strawberry to the cream, but it was pretty close to her recipe. I know it seems like you should add more fruit, but the more you add the more likely it is that your frosting will separate and look less appealing. Even with the small amount of fruit, the flavor really comes through. Like I already said, it's wonderful.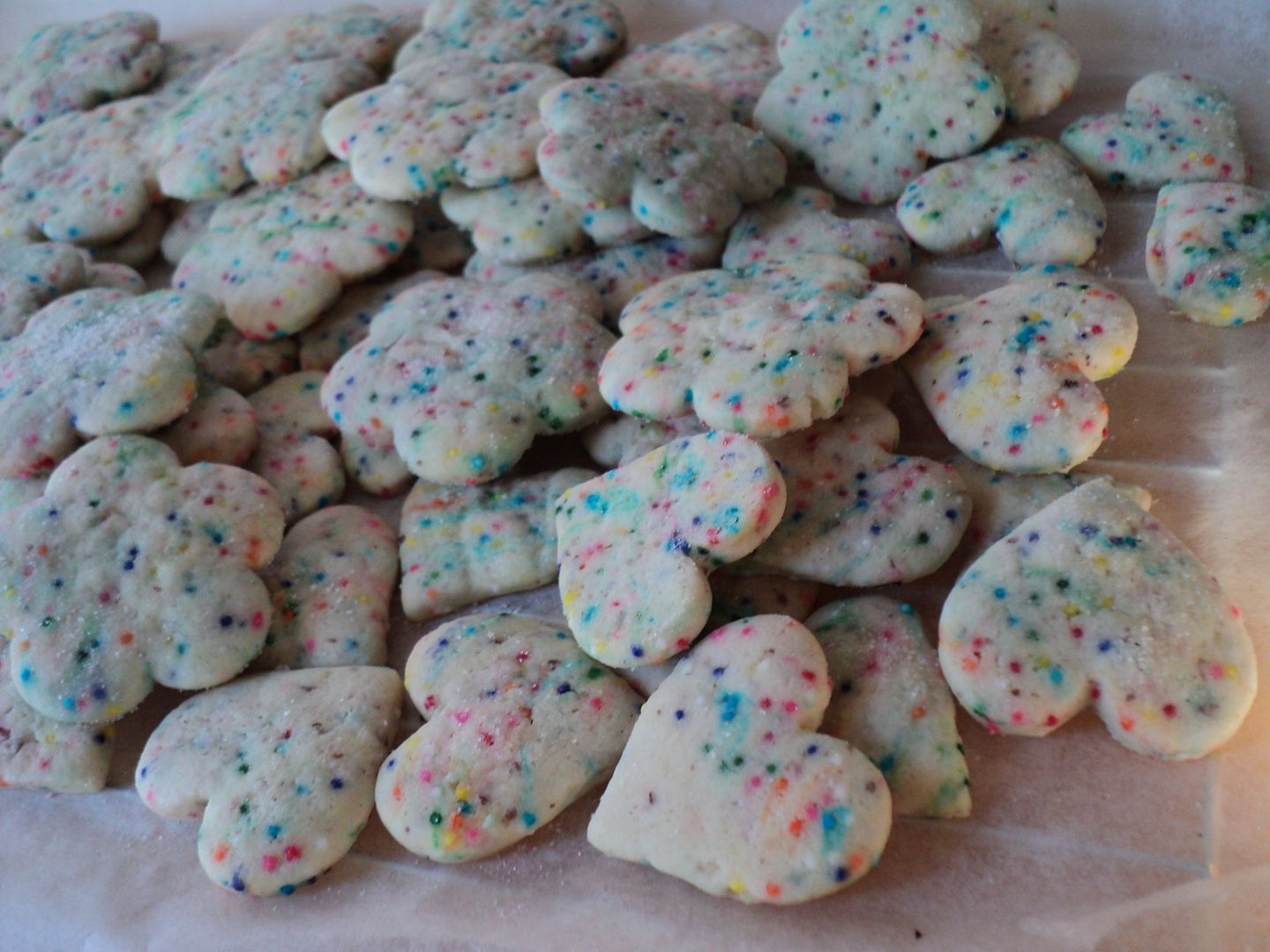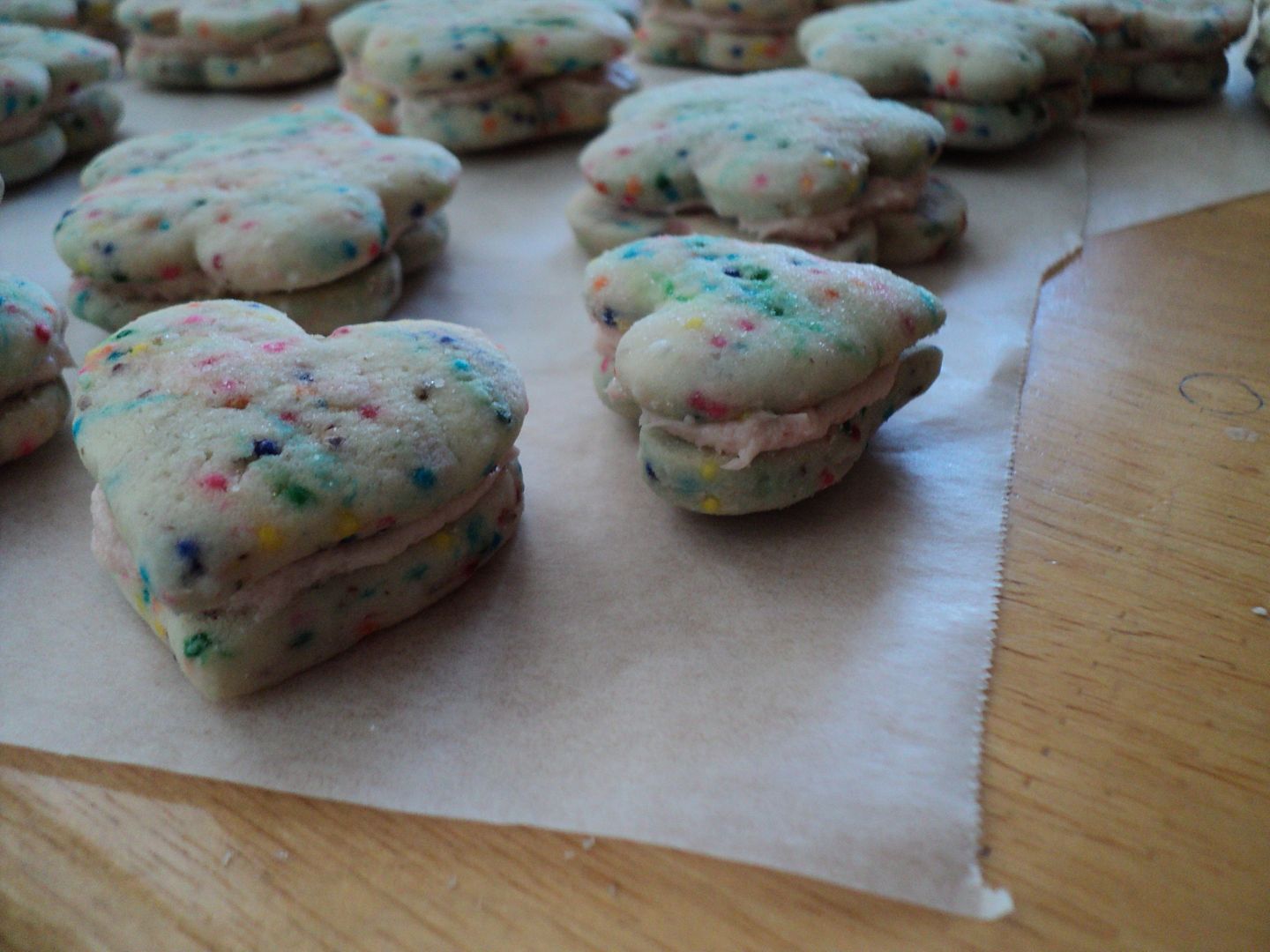 I find the whole rolling-baking-sandwiching process to be really cathartic. Do you stress bake? I know I do. But I also bake when I happy, so I don't know if it's actually relevant to my emotional status.
*These are going to be posted at
Sweets for a Saturday
. There aren't many other vegan treats, but a lot of ideas for things to veganize!