I have never been the biggest fan of Valentine's Day. I tend to lean more towards the cynical side and normally disgusted by the intensely commercialized pseudo-holiday. If you care about a person, I think you show them on most days rather than save it for mid-February when you give them a stuffed animal.
All these negative feelings aside, my partner and I celebrated Valentine's Day this year. I was given a really terrific sampler from
Obsessive Confection Disorder
. The rice crispy treats were soft and chewy and partially dipped in chocolate. The caramels were beautiful. Each had a few flecks of gold leaf on top!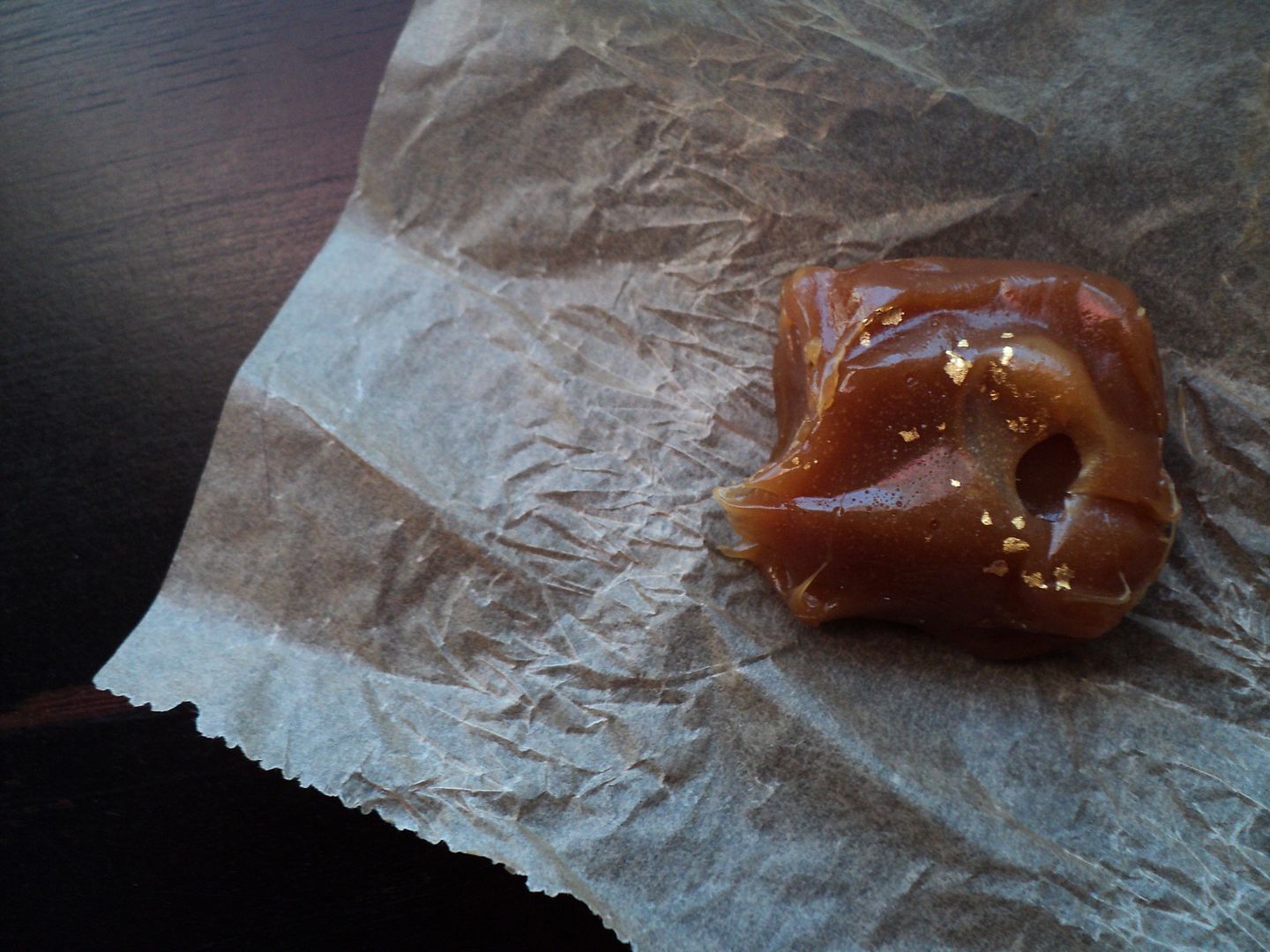 I decided to keep with the caramel theme and make him homemade milk duds. I have made them once before, by simply dipping
caramels I bought from Pangea
in chocolate. But this time I knew I wanted to try to make my own caramels. I used the recipe from
Dog Hill Kitchen
again, this time heating it to the higher temperature suggested for candy rather than for a sauce. I poured the caramel in an 8x8" pan and let it cool for 30ish minutes. I then used a knife to help me pull off small chunks of caramel that I rolled in my hands to small balls. If the caramel is still a little too warm, the balls will tend to flatten again as they harden. You can reroll these in your hands a few minutes later if that is the case, or just have disks instead of balls. After these cooled I dipped them in melted dark chocolate. And voila, homemade milk duds.
Now while this all sounds lovely, there were a few problems with the caramel. It set a bit too hard. I had intended to cut the rest of the slab of caramel into small pieces and wrap them in parchment. While I managed to cut a few, I knew it was futile and dangerous to attempt to cut the other pound. Instead I broke it into a few large rectangles and rolled into a rough rose shape. I intended it to just be an inedible centerpiece, but of course he plans on eating them. I hope he doesn't break a tooth.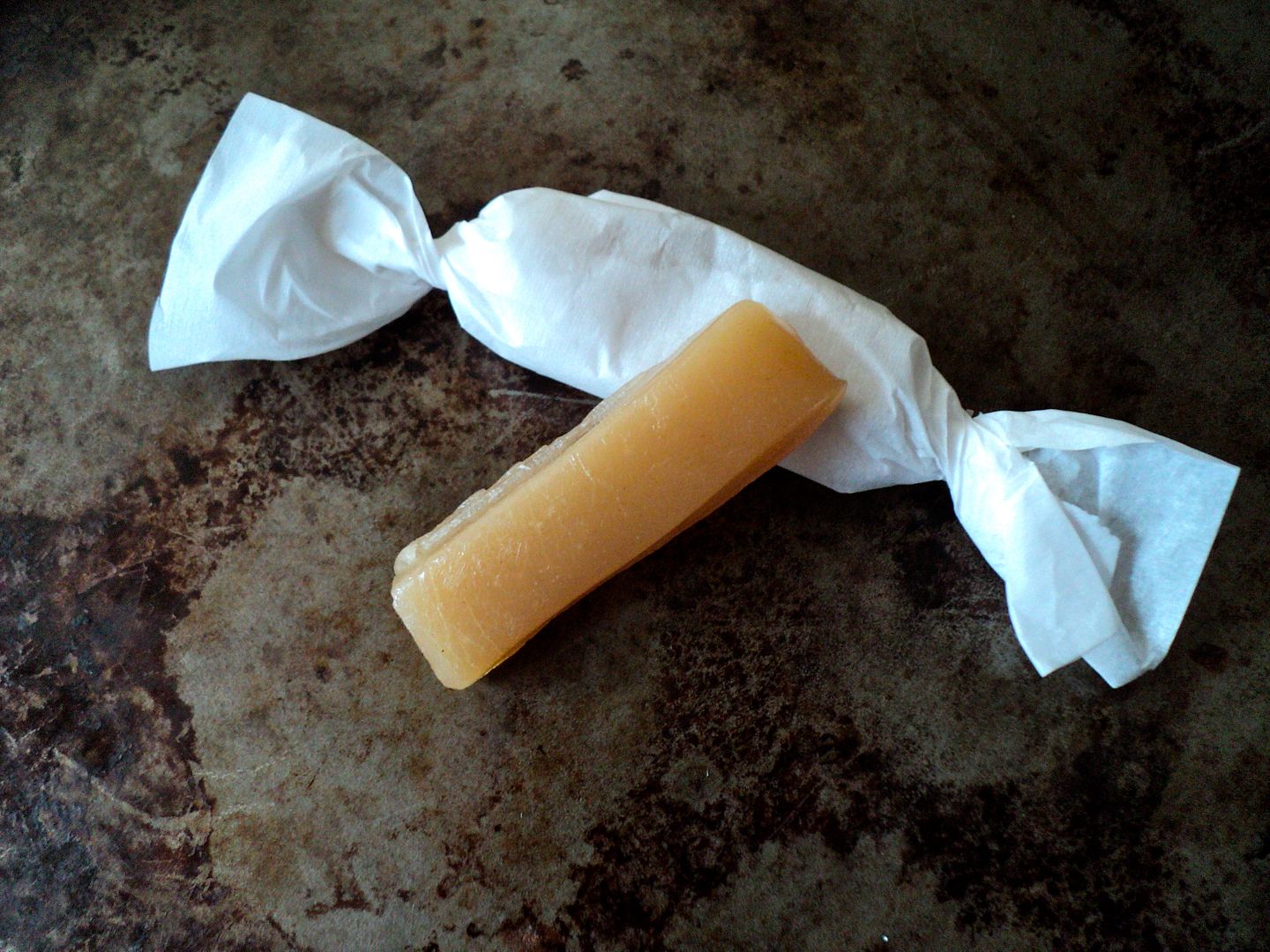 I also attempted some homemade Snickers bars, but those were a total failure. The nougat I attempted was way too soft and when combined with the too hard caramel, the texture was just really off. Maybe I will give it another shot in the future.
I know there are plenty of
Go Max Go bars
replacing the candies that I miss, but I haven't found a good peppermint patty yet. Maybe that will be next? Are there other candies or candy bars you haven't seen veganized and hope for?