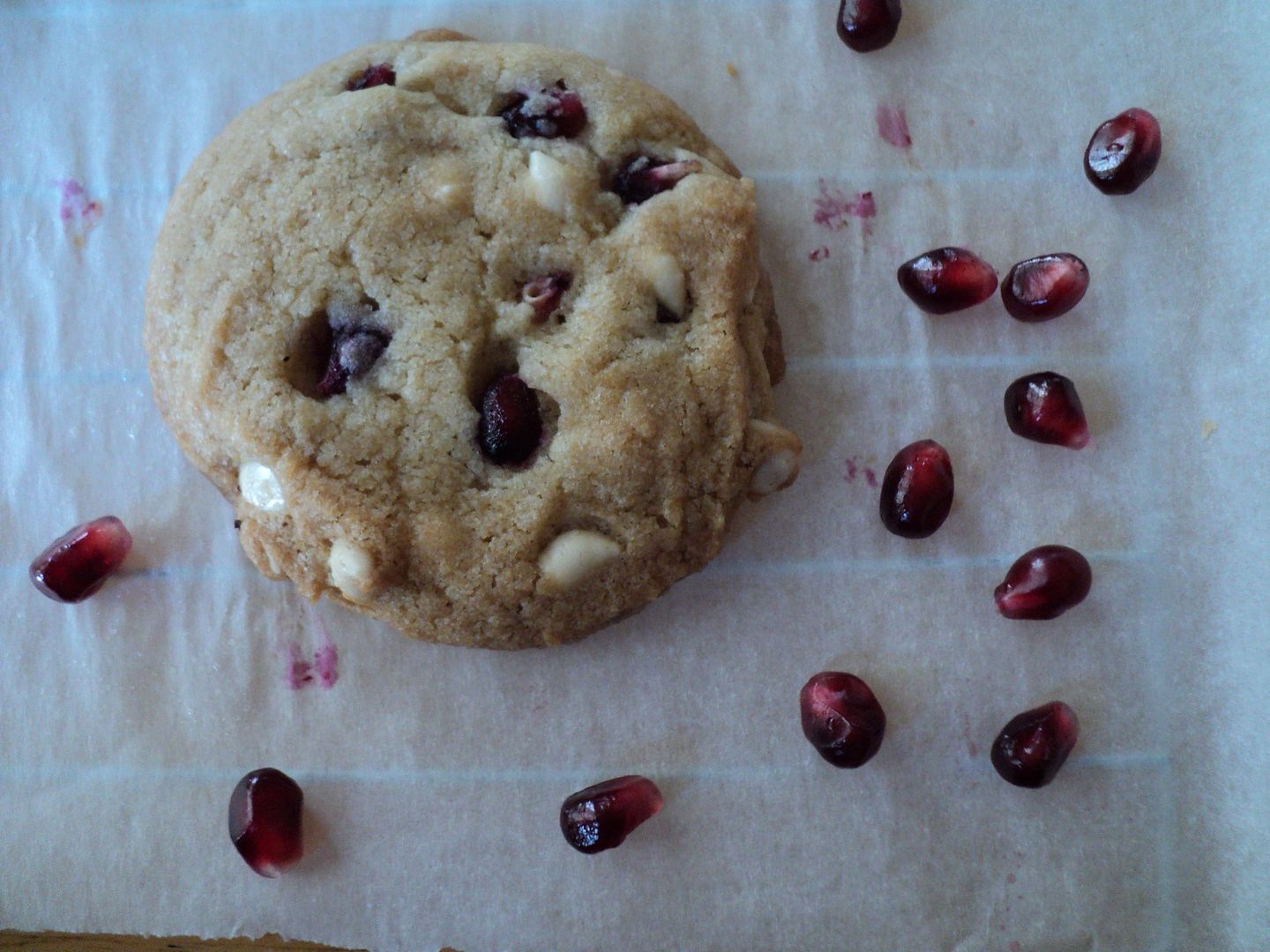 Yesterday I saw a pomegranate sitting in a produce aisle and couldn't remember the last time I had eaten one. I gladly bought it, soaked it, and pulled out all the arils. While I was making the macadamia nut cookies I had the brilliant idea to set aside part of the nut-free dough and throw in a few arils. The results were wonderful. The pomegranate added the right amount of tartness and texture to the cookies.
I happily ate the remaining pomegranate while sitting around in my pajamas watching TV. Now my lips and fingers are a charming shade of pink!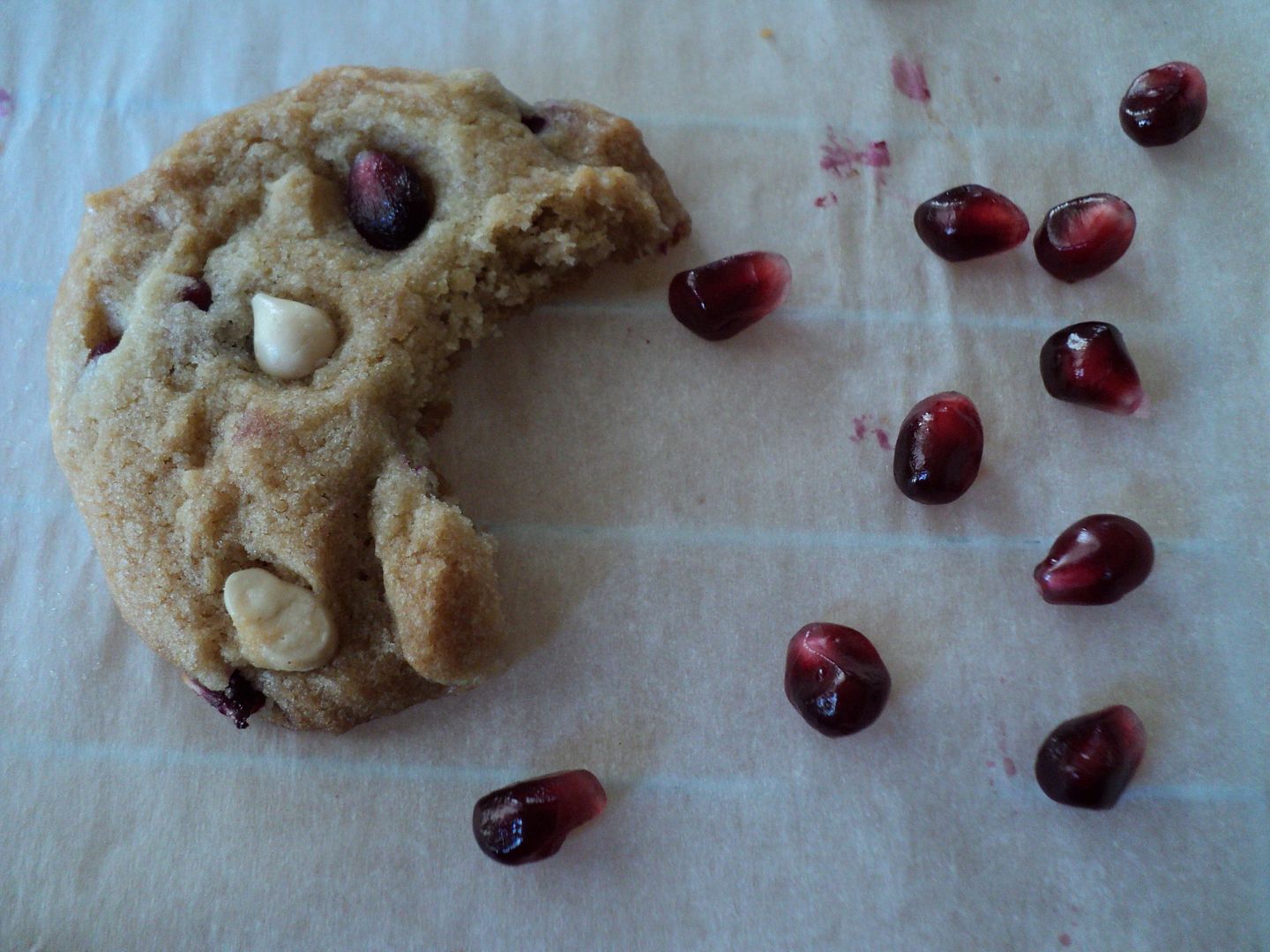 Do you ever change a recipe mid-baking? It seems to be a habit of mine.