I knew I had to make something great for my work holiday party. I also knew that it had to be beautiful so that all of the omni's would grab them without thinking. The science crowd can be pretty tough to convince that vegan food can be delicious.
I decided on a batch of chocolate crinkle cookies from
Vegan Cookies Invade Your Cookie Jar
. While I highly recommend that you buy a copy of the cookbook too, I found the
recipe
online for those of you who haven't
bought it yet
. The blogpost I am linking to is misleading, because the recipe is definitely from VCIYCJ and not written by this lady (you can even see the open cookbook in the photos).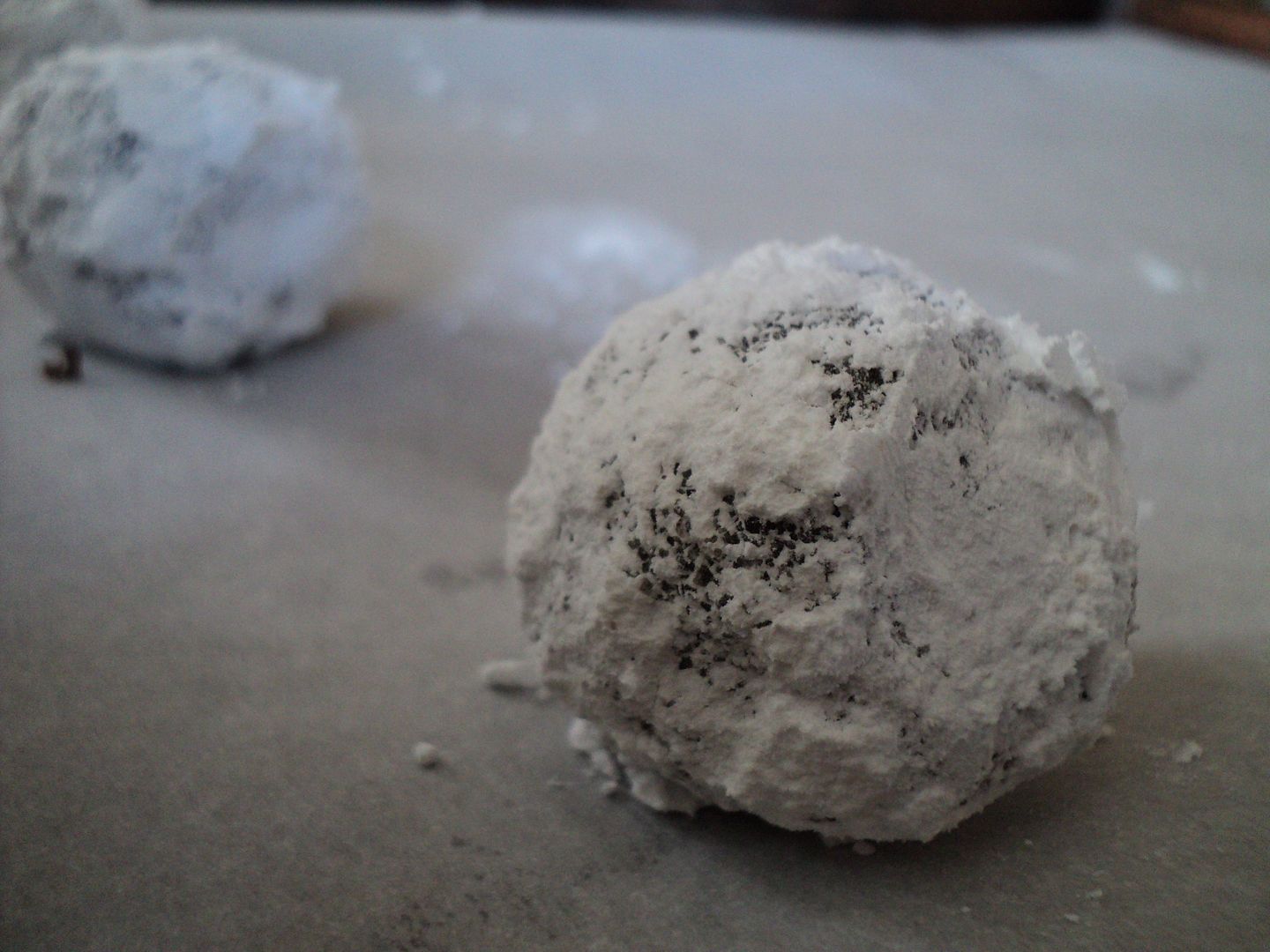 I used a bar of 54% dark chocolate and dark cocoa powder for this recipe. It really adds to the flavor and appearance of the cookies. Chilling the cookie dough will make the rolling process much easier, but you will still probably want to keep a towel nearby to wipe cookie dough and sugar off your hands. Definitely don't skip the granulated sugar rolling step. The thin layer of granulated sugar keeps the powdered sugar from getting really wet and looking gross and makes the outside of the cookie a lot firmer.
I make cupcakes because they are cute, but I make cookies because they are something I want to eat. This cookbook won't fail you. Some of my other favorite recipes are the Lazy Samoas and the Citrus Glitters. What's your favorite cookie?