I got my holiday gift a little early this year. My partner and I are both pretty impatient when it comes to surprises, so we exchanged presents on Monday. I sponsored a chicken for a year in his name at Poplar Springs Animal Sanctuary, which I thought was pretty neat. However, I got outdone! He surprised me with a pistachio KitchenAid standing mixer! I have been wistfully staring at pictures of this mixer on their website for many months now. I couldn't believe that it was finally mine! After grinning incessantly and taking a few photos, I decided it was time to put it to use making him something extravagant.
I had seen this
recipe
on Seitan is My Motor earlier this month and knew it wouldn't be long before I cracked open my second jar of Speculoos spread to attempt it. I have made a dulce de leche before, but this time something went wrong. My caramel never firmed up even though I cooked it for quite a while. In attempts of saving it, I threw in some agar. This made it thicker so that it was no longer a liquid, but it gave it the texture of a custard. I knew that it was going to be too thin for successfully cutting the bars, but I used it anyways.
I really enjoyed the cookie crust from this recipe. It was firm and not too sweet, which balances the super sweet cookie butter layer. I melted two teaspoons of coconut oil into the dark chocolate I used for the top layer, and spread it with an offset spatula.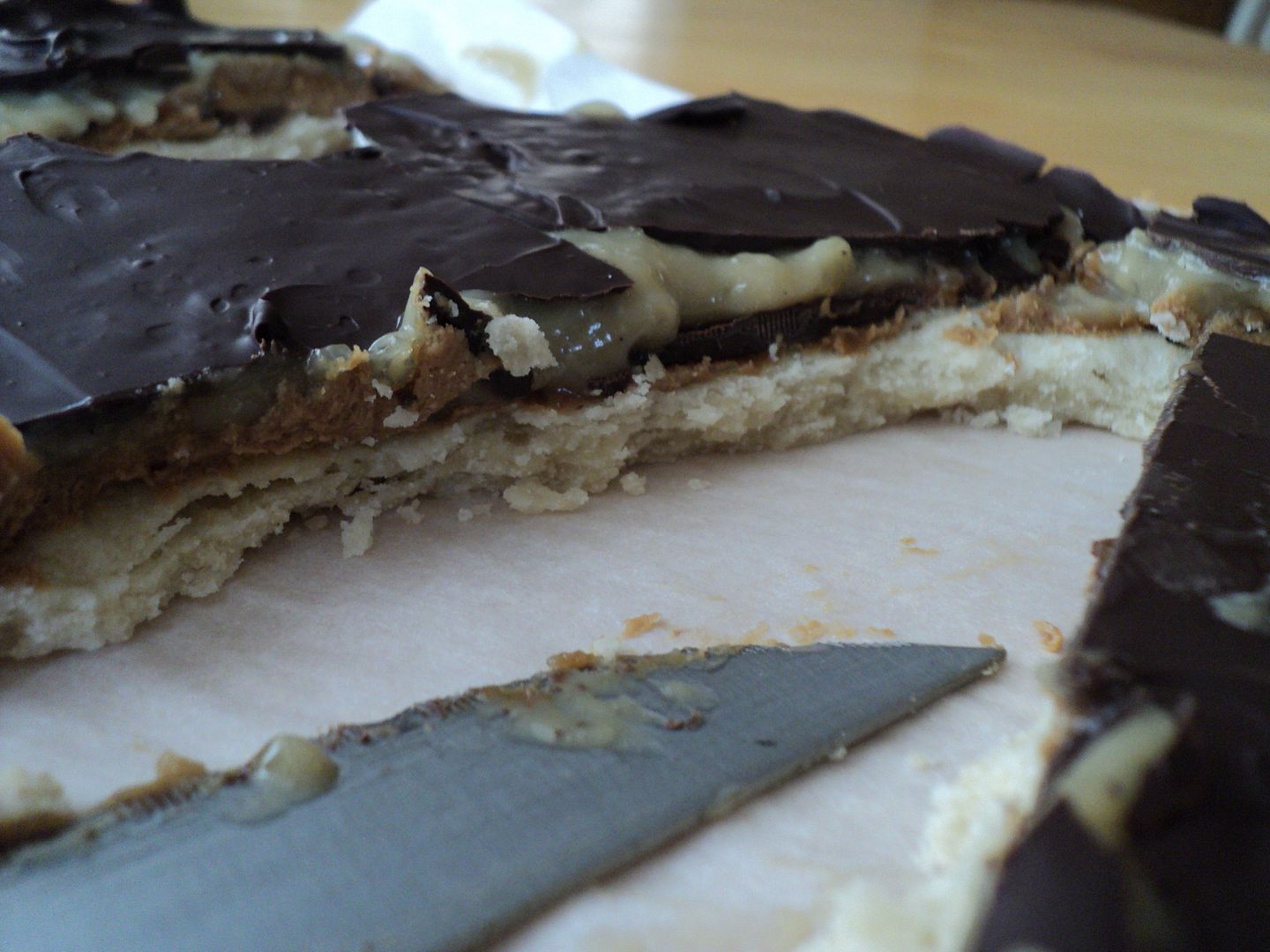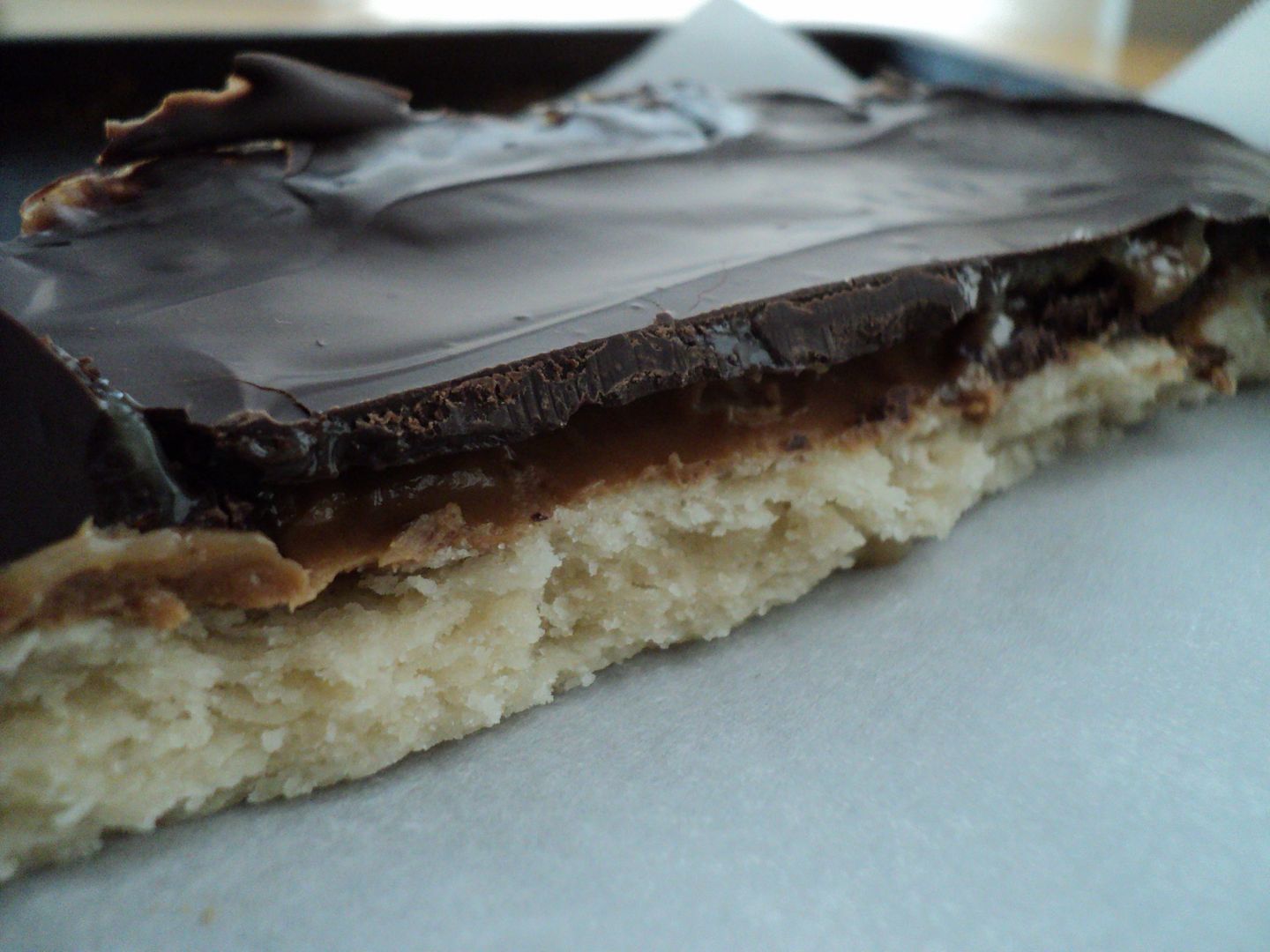 All in all, my bars were a mess because of my caramel error. But I will definitely attempt these again. They remind me of a Twix bar with a subtle hint of cinnamon. In fact, next time I might try the caramel from this
vegan Twix bar recipe
. I might also try using the 'dulce sin leche' recipe from VCTOTW, which uses brown rice syrup as a main ingredient.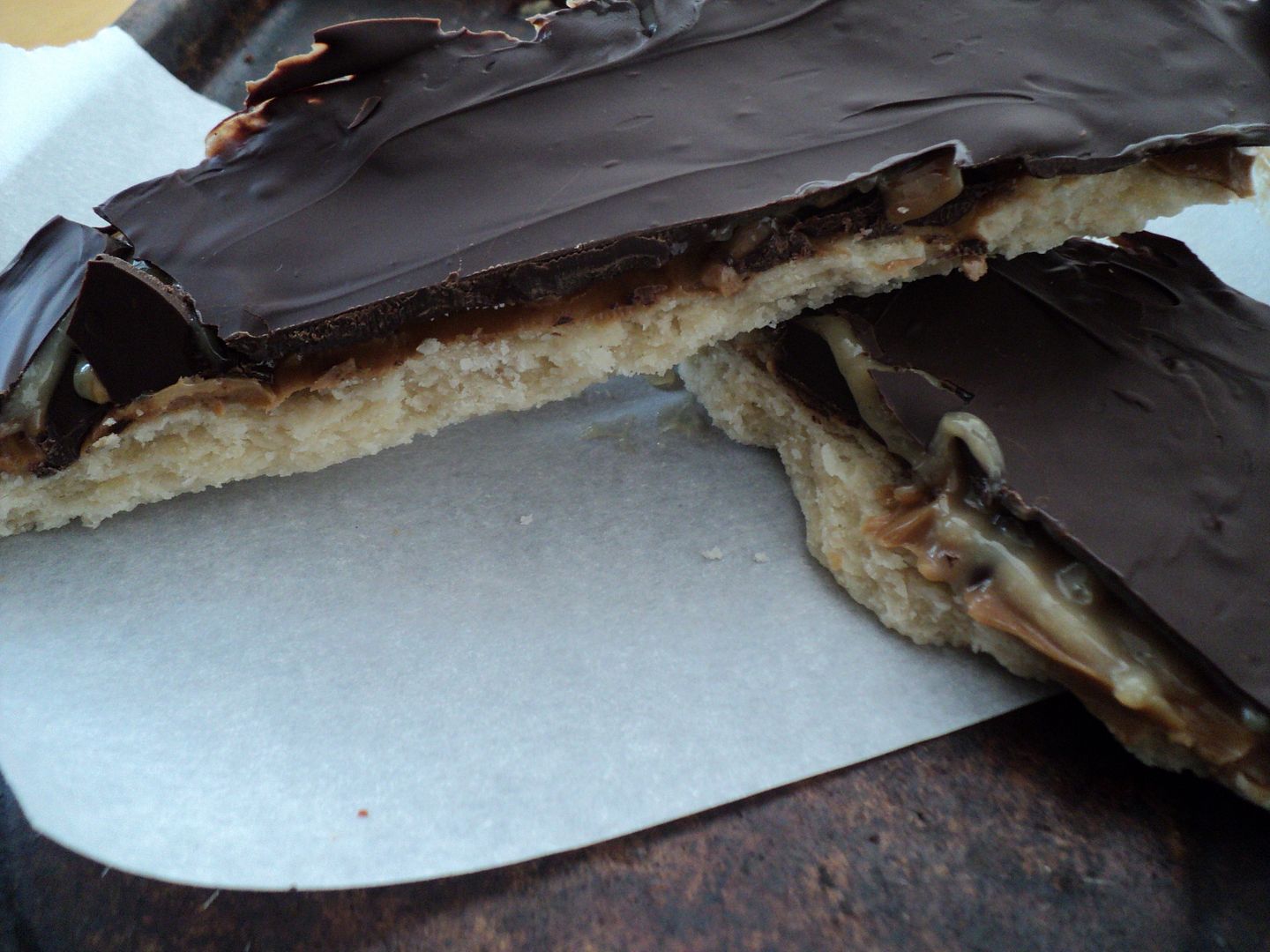 Sometimes it's good to have a reminder that baking is a trial and error process. At least I have a beautiful mixer now! Did you ask for kitchen or baking supplies for the holidays? I think I have a never ending list of things I would love to have.