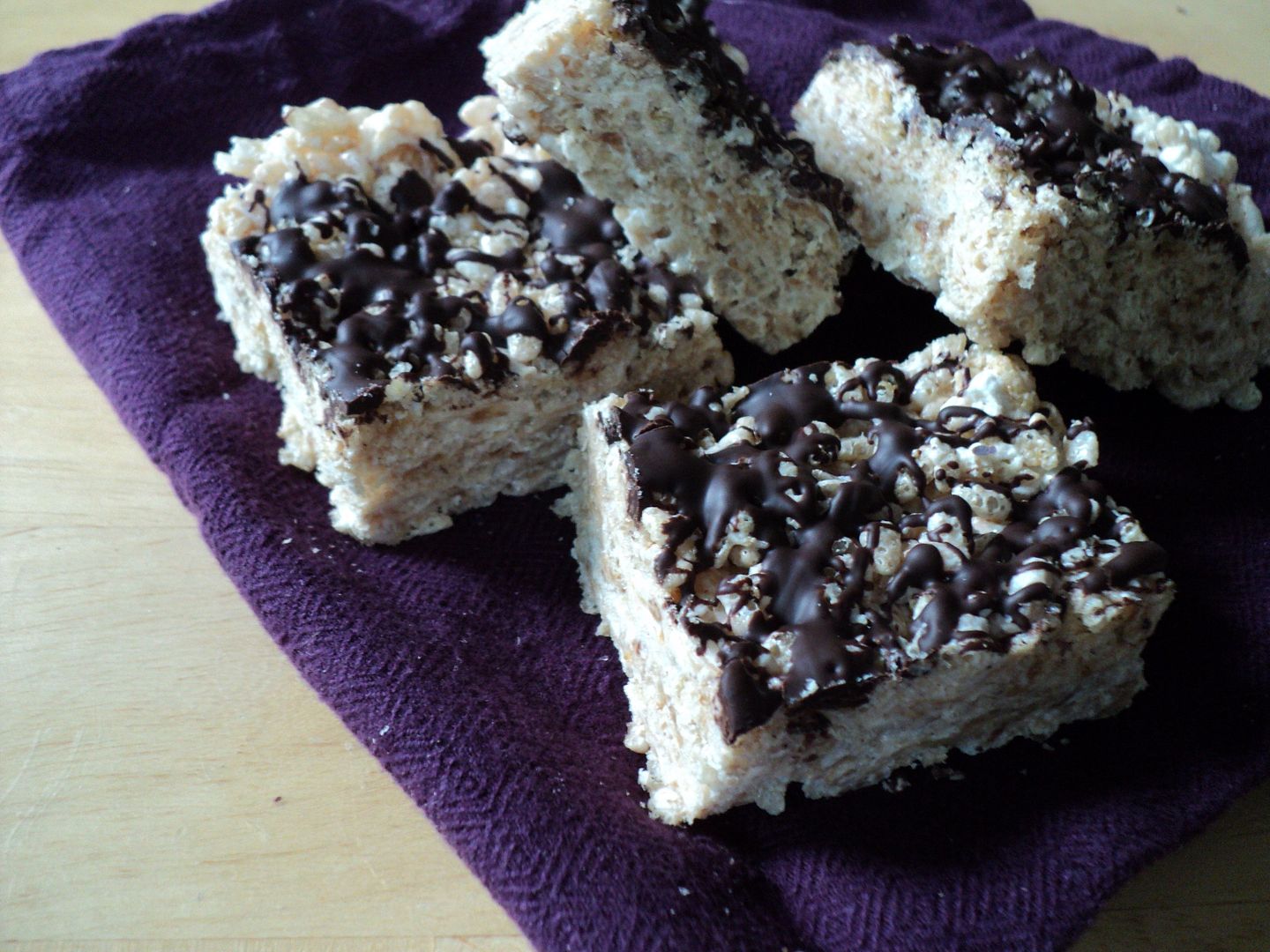 I have been on the hunt for vegan marshmallows for about two weeks. It has been a complete test of my patience. When I get obsessed with a recipe I can not be distracted by anything. That is how I have felt about rice crispy treats and s'mores thumbprint cookies (coming soon!) recently.
Sticky Fingers
normally has
Sweet & Sara marshmallows
in stock, but they were out of everything except strawberry last week. A friend went to
Pangea
and offered to bring me some back, but I denied because I was heading to
Root's Market
the next morning. I shouldn't have turned her down, because Roots only had coconut covered marshmallows! I started getting desperate, and in a frenzy called Roots on Monday morning to see if they were getting more in soon. They had gotten a shipment overnight, and I detoured on my way home from work solely to buy two containers of vanilla marshmallows.
Last night I FINALLY made rice crispy treats. I only made a small batch, because I have grand plans for the second tub of the marshmallows. I know that people frequently make rice crispy treats with
Dandies marshmallows
, which makes sense because I know from experience they melt really easily in hot chocolate. Sweet & Sara's have a flavor that I think is superior, but they definitely don't melt as easily. After a lengthy period of time on the stove, I realized it was futile and resorted the microwave.
Rice Crispy Treats
~Enough for a square 4-6" pan
5oz container Sweet & Sara vanilla marshmallows
2 tbsp Earth Balance
2 tbsp Smuckers marshmallow topping
heaping 2 cups rice crispy cereal*
Optional chocolate, caramel, or peanut butter for drizzling
In microwave melt marshmallows and Earth Balance, for approximately 2 minutes. With a spatula, quickly stir in marshmallow topping and cereal. Spoon into a plastic container or pan lined with parchment paper. Gently press down. Let cool in fridge for at least 2 hours.
*To make these gluten free, make sure you use a brand of rice crispy cereal that is certified gluten free such as
Erewhon
. Most of the cereals have barley malt extract added, which isn't suitable for a gluten free diet.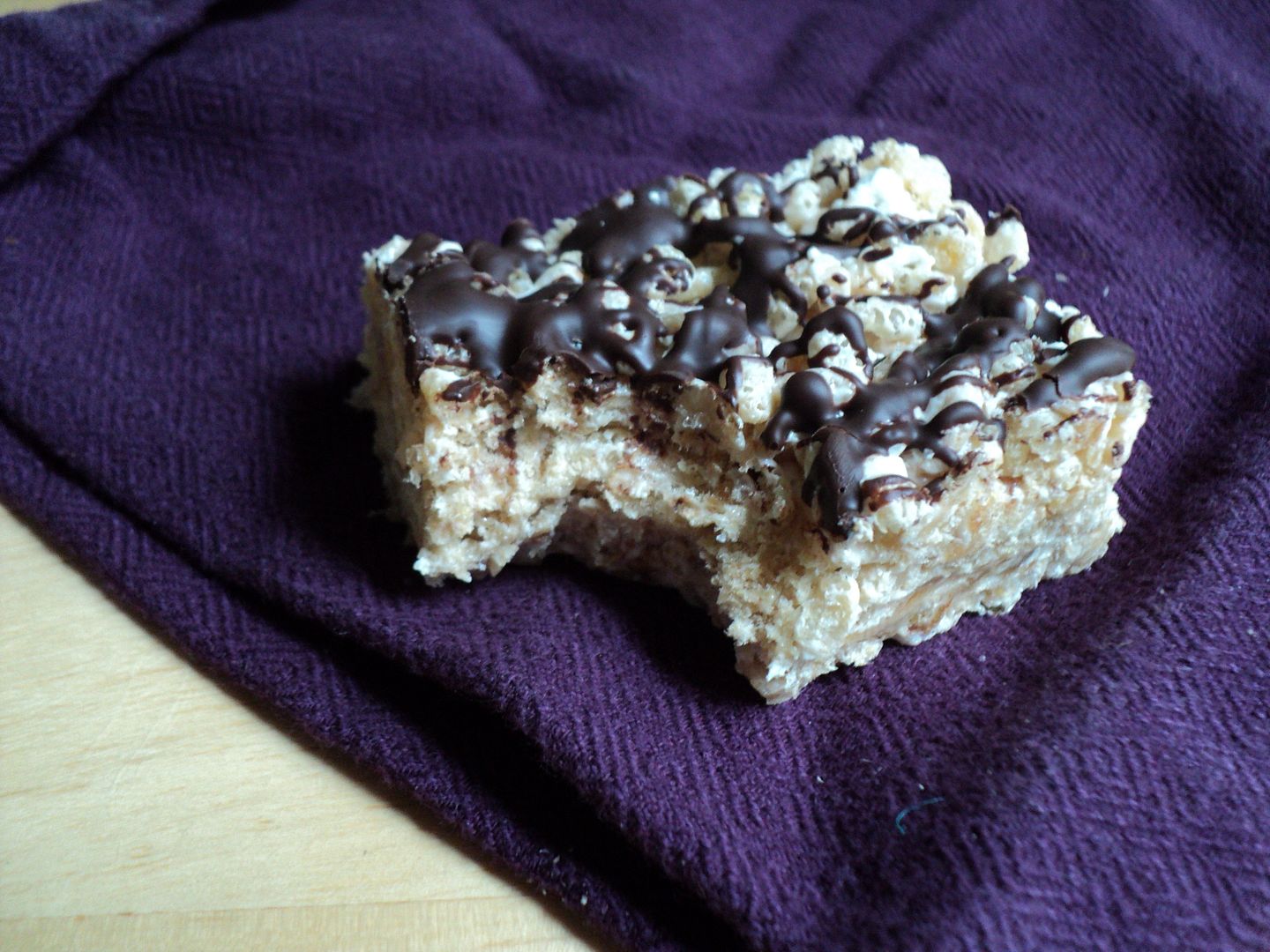 I melted dark chocolate with a teaspoon of coconut oil to drizzle on mine. My partner reports that they are the best thing I have ever made, which is funny because they are probably one of the easiest!
Do you like your rice crispy treats plain or do you prefer to add mix-ins?