This is the end of my thirty day cookbook challenge and the begining of the month long madness known as Vegan MoFo. I originally toyed around with the idea of recreating a recipe from each of the cookbooks that I read, but I quickly realized that there wasn't a recipe I was interested in trying from each book. My theme is a little more informal this year. I am solely focusing on pushing myself to keep learning & baking things I have never attempted before. I have an idea to also have weekly themes, but I think even that might be a bit restricting for me. At least the majority of this first week I will be focusing on gluten free sweets. I am not sure yet what else this month will bring. Cookies? Cake? Eclairs? I can easily eat ice cream everyday for a week, so that's something that will likely show up here!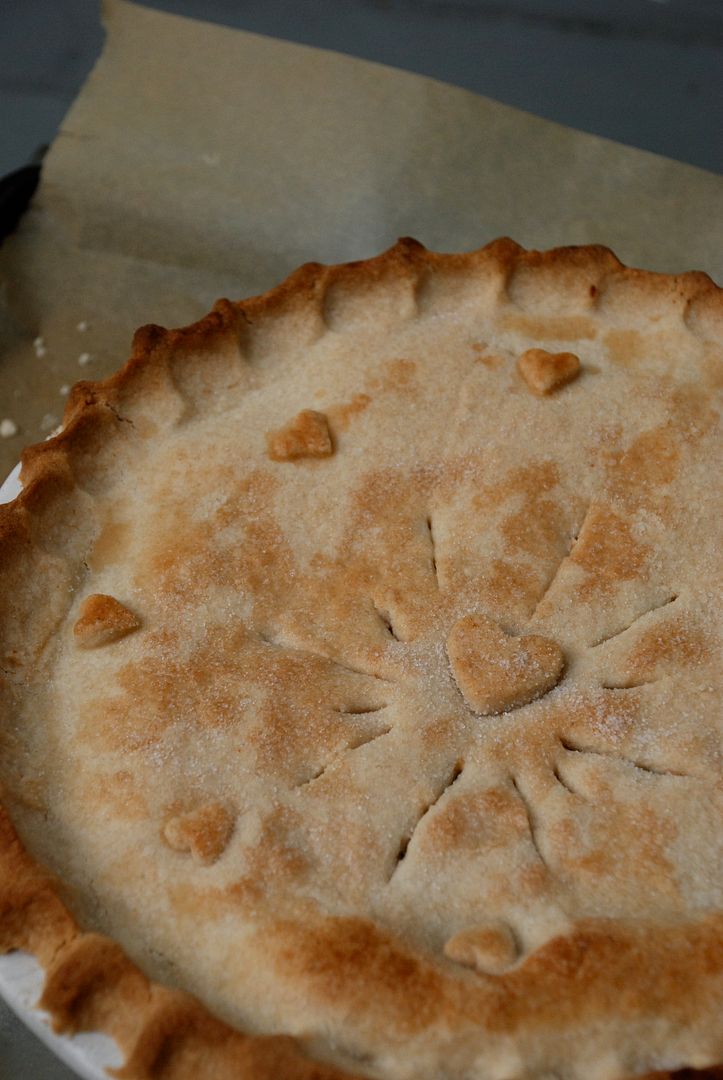 The recipe for the pie crust is from
The Allergen-Free Baker's Handbook
by
Cybele Pascal
. She is an amazing baker, & I was totally blown away by this cookbook. It's free of the top eight allergens, which makes it a phenomenal resource for so many families. She has a few other cookbooks that I haven't had the chance to check out yet, so hopefully I will find those soon. The pie dough rolled out fairly well after a little bit of chilling, & it cut nicely to boot. Not that you can tell because there's no photos to document the filling (AKA did it ever really happen)but it's a tart cherry pie.
Since I somehow happen to be out of town & away from my laptop during Vegan MoFo again this year, this is my first time attempting to use the Blogger iPhone app. I can already tell that some of the formatting is really wonky on these posts. I will fix it as soon as I am back in town so just bare with me! Here's to a hectic, wonderful month!