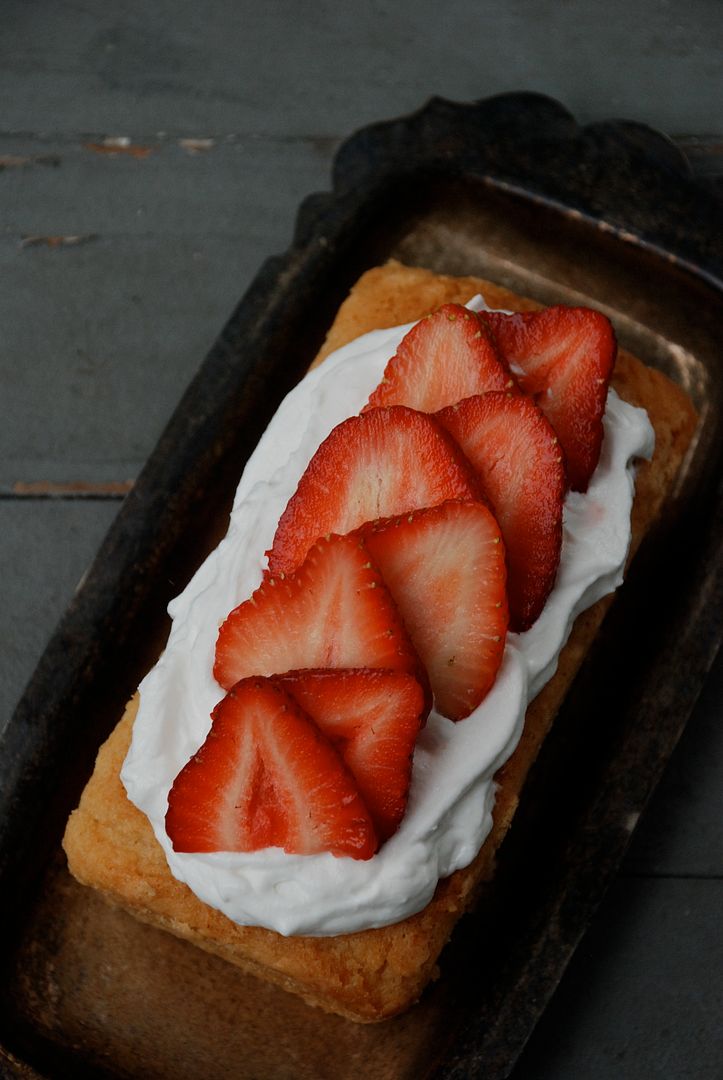 Sometimes when I stop and think about it I can see myself slowly becoming an adult. When I get a bonus at work or have a friend ask me to make a birthday cake, my first though isn't "oh great, I can go buy new shoes" anymore. Now it's "oh I can put a little extra money on the principal of my car loan this month". I have a budget (that I actually follow?!) and renter's insurance and have resisted from adopting a dog because I couldn't even keep a terrarium alive for a year. I am adult enough to know that I am not yet ready to be relied on by another life, no matter how badly I might want a Bernese puppy to run up to me when I get home from work.
Pound cake is not something I ever would have found myself craving a few years ago. But somehow when I came home with a few containers of fresh strawberries I knew it was what I wanted to bake. I decided to make Isa's
almond pound cakes
since I had a can of almond paste sitting around as well as a regular vanilla version for comparison.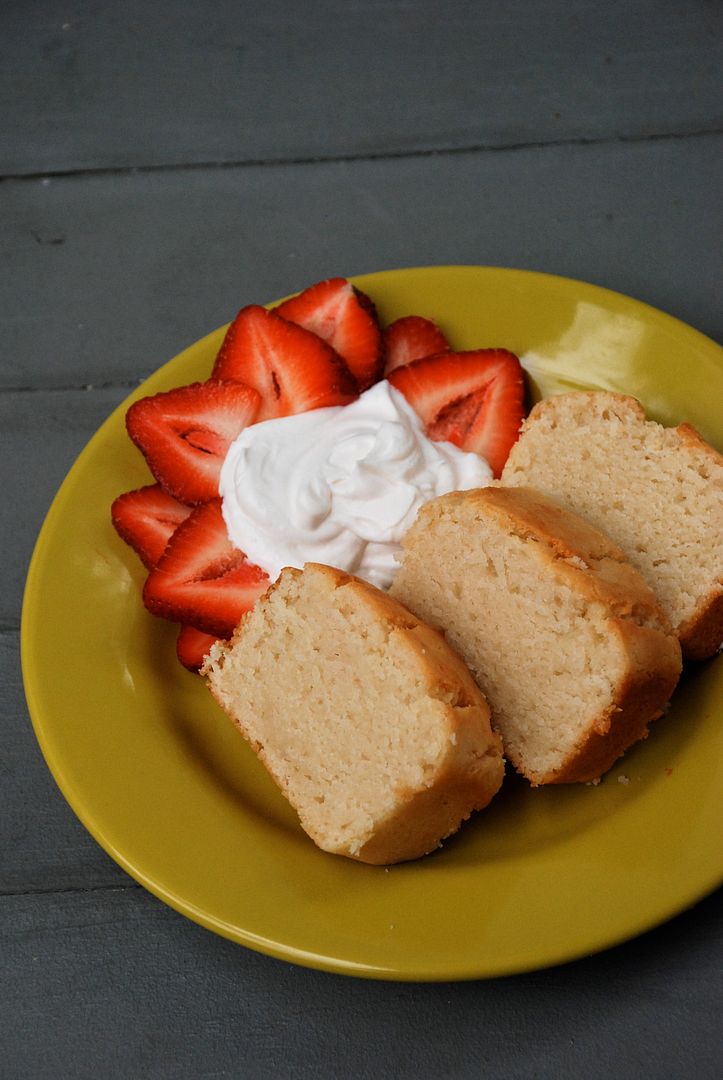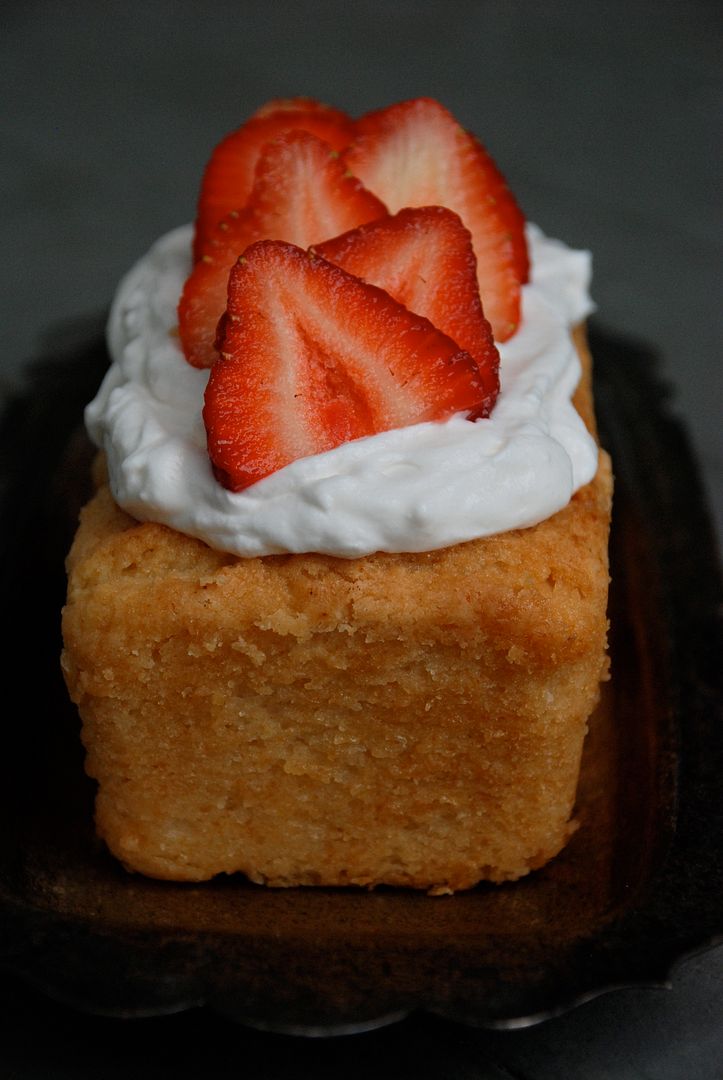 Vanilla Pound Cake
6 oz extra firm silken tofu
1/2 cup almond milk
1 tbl vanilla extract
1/2 cup Earth Balance
1 1/2 cup sugar
2 cups unbleached all-purpose flour
2 teaspoons baking powder
one pinch sea salt Preheat oven to 350 degrees. Lightly grease a 9x5″ or several mini loaf pans. Puree silken tofu with almond milk and vanilla extract. Cream together butter and sugar with a mixer for several minutes, until fluffy. Add tofu puree and mix until combined. Add first cup of of flour and mix fold in gently. Add remaining cup of flour and baking powder. Mix until uniform. Pour batter in pan and bake 50-55 minutes for a full loaf or 35-45 minutes for mini loaves.


As far as looks go, there wasn't much difference between the two. The cake on the chartreuse plate (see look at that adult word) is the almond, while the others are the vanilla. The almond cakes were a tiny bit more golden on the crust and cracked a little bit more too. The vanilla cake really allowed the whip cream & ripe strawberries to shine, but I love almond everything so it didn't surprise me that I liked the flavor of Isa's recipe a bit more. If you don't have any almond paste around, you could probably replace half the vanilla extract in my recipe with almond to get a little extra oomph.
Are you a pound cake kind of person? Is your favorite ice cream flavor vanilla? I understand that we need these classics. They are like a little black dress. But I just need more flavor than that normally. I'm not really the girl to just wear a little black dress. You can bet I will pair that with bright red lip stick or floral patterned tights or studded sandals. After all, I did just find a way to use potato chips, sprinkles, pretzels, and malt powder as base ingredients in a few of my favorite sweets. I may be an adult, but I'm not
boring
.