This week's theme is cookies! Cookies of all sorts. I bookmarked a
Martha Stewart
recipe for cornmeal-cherry cookies at least two years ago. I have made a
lot
of cookies since then, but I've somehow never made it to that recipe. Now is the time! I'm going through my bookmarks and deleting all the things I hated and reminding myself of all the things I've never made. So cherry cornmeal cookies it was. There's also ribbon in these photos because I was also cleaning out my craft drawer & noticed it matched the cookies. Fall cleaning is totally a thing right? Once a spring isn't quite enough for me.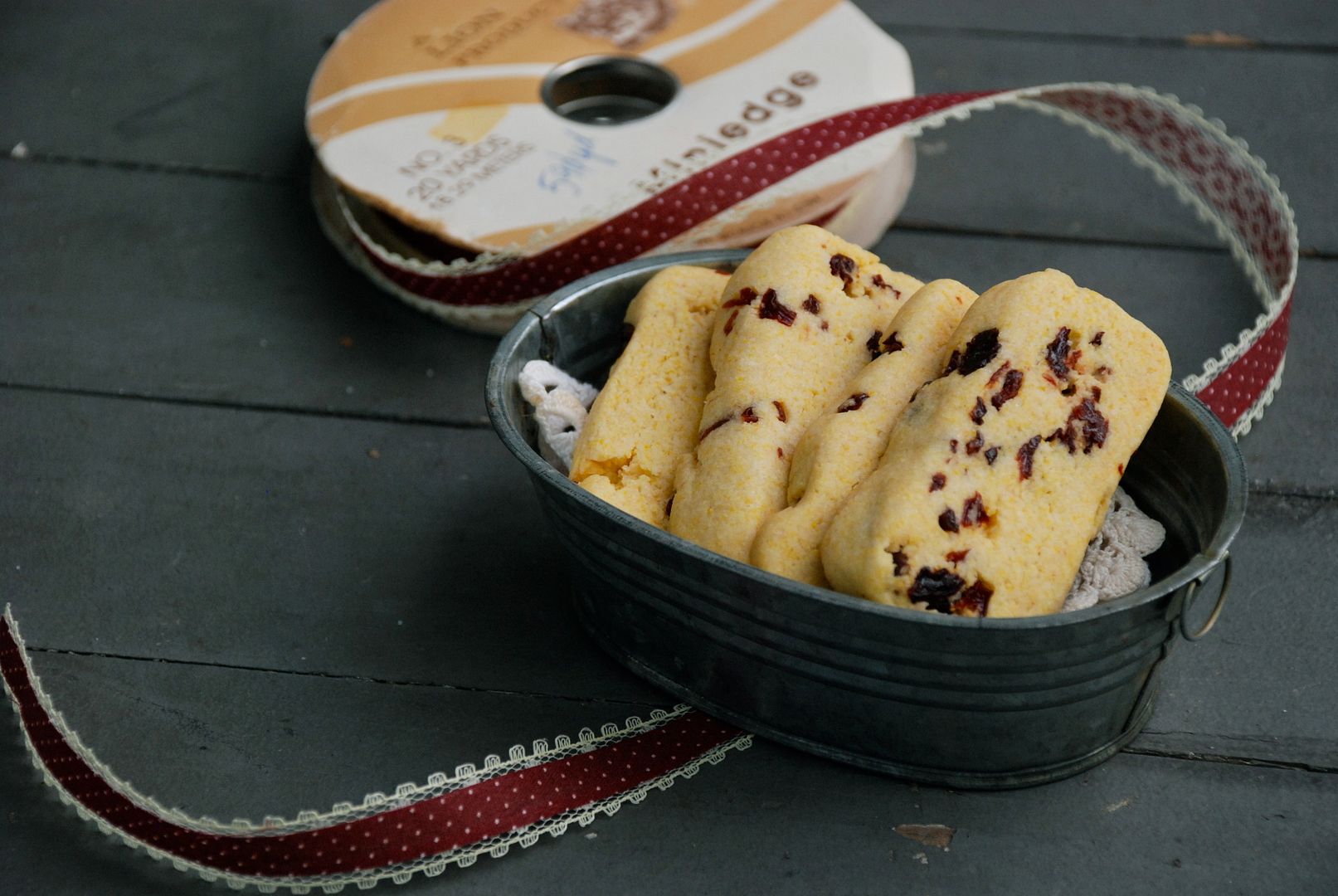 Cherry Cornmeal Cookies
adapted from Martha Stewart

1 cup all-purpose flour
1/2 cup yellow cornmeal
1/2 tsp baking powder
1/8 tsp salt
6 tbl Earth Balance
1/4 cup sugar
1 Ener-G egg
1/2 tsp vanilla extract
2-3 drops natural orange extract
1/4 cup dried tart cherries, finely chopped

In a bowl whisk together all dry ingredients. In a mixer beat the Earth Balance and sugar until creamy. Beat in ener-g egg and extracts. Add flour, and allow to beat until thick dough forms. Fold in cherries. On a piece of parchment, shape dough into a rectangle about 2" tall and 3-4" wide. Twist ends of parchment and chill dough for one to two hours. Preheat oven to 350. Cut dough into 1/3" thick slices and bake for 12-15 minutes until golden and firm to the touch. Let cool.


To be totally honest, I didn't love these cookies. The cornmeal added more of a graininess, than the crumbly-ness I was promised. I almost backed out when I was making the dough and added corn flour instead. I really wish I had, because I think the texture would be much more appealing. Between the tiny bit of sugar in the dough and the unsweetened tart cherries, I could have used a little more sweetness too. Greg must have really liked these cookies, because I think the only two he didn't eat were the ones I nibbled on while I was taking the photos.