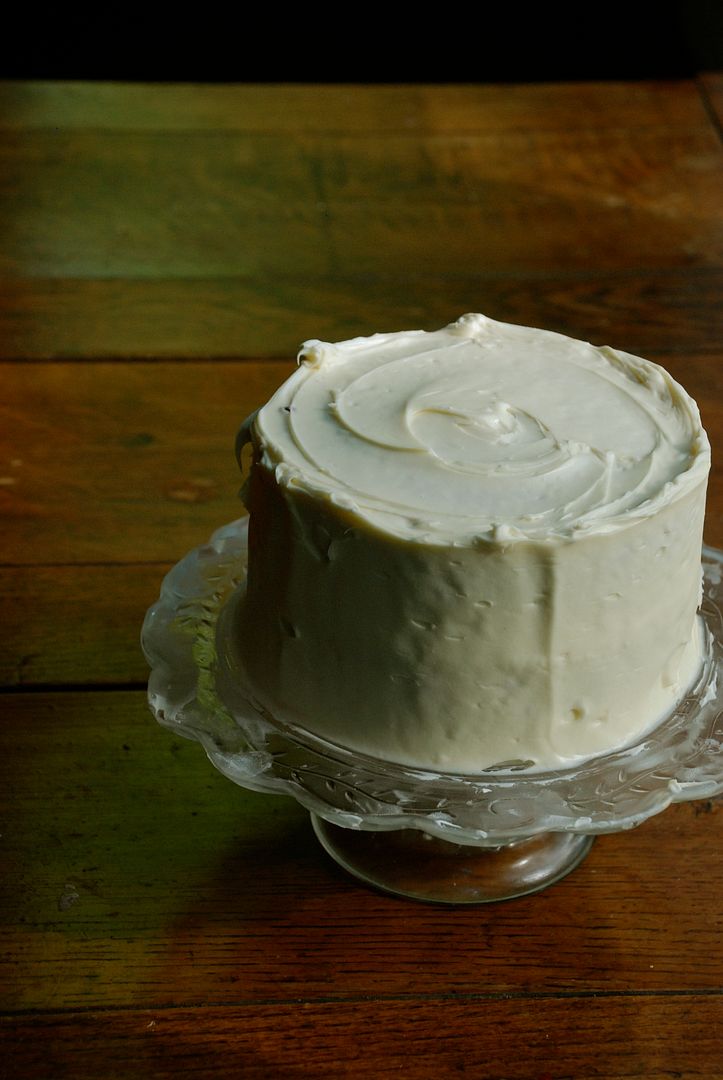 This is what a cake looks like when I start to decorate it at 10:30pm. This is what a cake looks like when I should already have gone to bed for the evening, but I can't because I am so angry and frustrated that there is no way I will be able to sleep. This is what happens when I start to frost it, but then stop 4 minutes in because I am
over
it. And then of course the next morning the icing is set and hardened and you can't really make it look any better than those initial few minutes of effort. I have been sort of blown away by how terrible people have been recently. Working with people, you expect to come across plenty of jerks. But sometimes the level of asshole I come across is mind boggling. Last week a woman special ordered a 6" chocolate gluten free cake with raspberry filling & raspberry frosting. She got to the bakery and refused to pay & take it home because it was "too small". I was sort of dumbfounded. Has she ever looked a ruler?!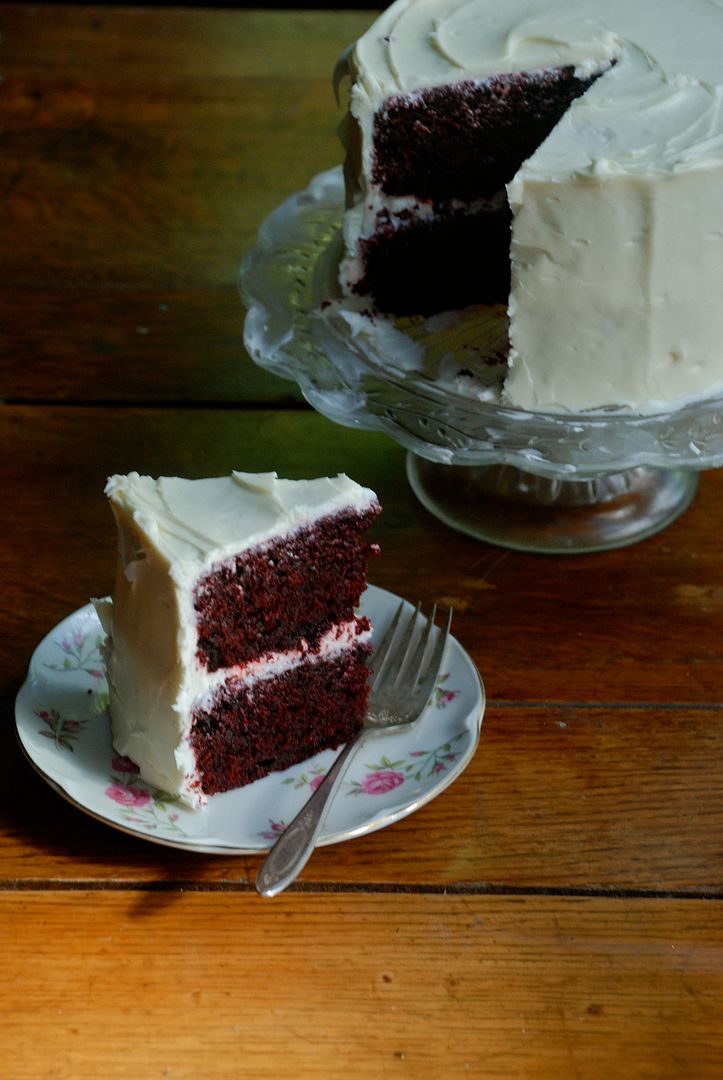 Then on Friday a woman called the bakery asking about special ordering a cake for that day. She wanted it in two hours, which I told her was impossible but that I could do it in four. I told her about the pricing and she was shocked. I gave her price comparisons to other vegan bakeries, and she refused to believe me. I told her that most places would also not do a cake with less than 24-48 hours notice without a rush fee. She called another shop, and immediately called back. She berated me about the price a little more, and told me to "try to make it look nice". When she arrived at the store, she was rude to me in person as well. I gave her the cake. She told me it was "awful big" for an 8" cake?! But luckily she paid for it and left. I was so happy it was
over
with.
That night I got an email that she wanted to return the cake for a full refund. The next day she brought back the other half of the cake that was "too big" claiming that it was stale. It's literally impossible for you to have a stale cake that has only been out of the oven & frosted for less than an afternoon. And to top it off, we didn't get paid for rearranging the baking for the day or me dealing repeatedly with this terrible human.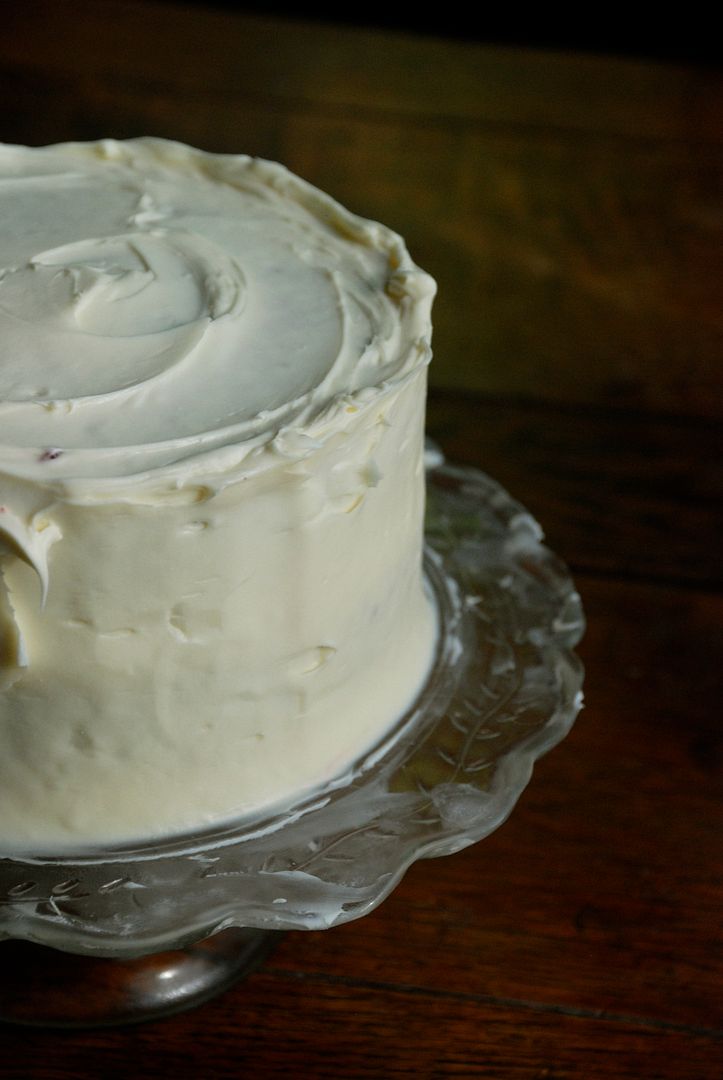 So this is my cake. It's neither too big nor too small. It's just a normal cake. I used the red velvet recipe from
Vegan Cupcakes Take Over the World
and the cream cheese frosting I shared when I made the
pumpkin cupcakes
. I don't even like red velvet cake, but it doesn't matter. I needed to prove to myself that I could make a cake I didn't even like and know it tasted great. And I think it worked.