Two of the books that I read last month were focused on Southern desserts. I already mentioned
Desserts from the Famous Loveless Cafe
this week, but the second was
DamGoodSweet
, a New Orleans-centric cookbook. It's interesting looking at the two books back to back, and realizing all the similarities and differences between the two parts of the south. There are a few things quintessentially Southern that you will find in any "Southern" book. We're talking red velvet cake (on the covers of both books!),
coconut cream pie
, and any sort of cobbler, crumble, crisp you can think of. Because if the South has anything, it's fresh fruit everywhere in the never-ending heat of summer. Something that probably
doesn't
come to mind as a top Southern dessert is rice pudding.
Rice is a huge crop in the South, especially in the Arkansas/Louisiana area.
Mahatma
is one of the most recognizable brands, generally associated with Cajun & Creole food. But when you have a lot of a crop in one area, you find as many ways as possible to use it. I haven't seen a rice fritter in quite a while, but I haven't hard a warm bowl of rice pudding in several years. There's a few things you have to decide when you're making rice pudding. If you don't like Mahatma or other normal white rice, you could switch it up and use basmati like Loveless. I prefer my pudding made with cinnamon, but some people just top it with cane syrup. Whatever you do, don't you dare put raisins in my rice pudding! I just don't get it.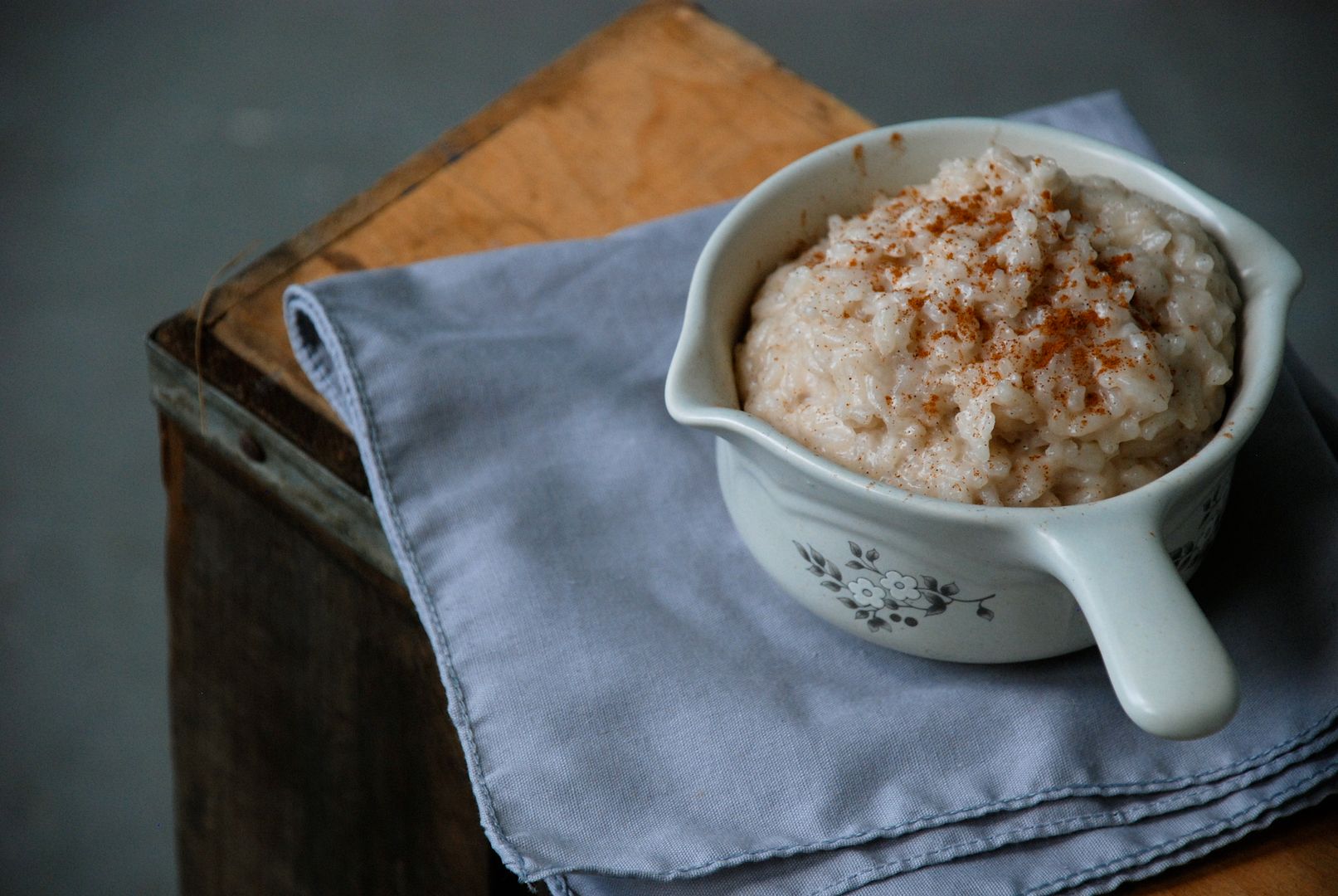 Rice Pudding
inspired by DamGoodSweet

2 1/2 cup canned coconut milk
1 cup almond milk
1 cup long grain white rice (I prefer Mahatma)
1/3 cup sugar
1 tsp vanilla bean paste
1/2 tsp cinnamon
sprinkle of sea salt

Combine all ingredients in a sauce pan and bring to a boil over medium heat. Once boiling reduce heat to low, cover, and cook for 20 minutes, stirring every 3-5 minutes to keep rice from sticking to bottom of pan. Because coconut and almond milk both get pretty frothy, you might not be able to keep the cover on your pan. It will take a little longer, but just keep cooking until the rice is done. Remove from heat, stir, and leave covered for ten minutes. Portion into 4-6 small cups. Serve immediately with an additional sprinkle of cinnamon.
If you need to make this ahead of time, you can reheat the pudding but you will need to add additional milk to bring it back to the proper consistency.