Growing up the cookies that I always wanted from the grocery store were the old fashioned molasses cookies. I can't remember the brand. I think they had a red wrapper with a windmill on it. The cookies were so soft you could bend them into a U without them breaking. They were sickeningly sweet. I ate them on the porch with a glass of iced tea. I don't know why they popped into my head recently, but I knew I had to make them. These are probably as close as I can come to those store bought cookies I grew up with.

Molasses Cookies
makes 22 cookies

3/4 cup sugar
1/2 cup Earth Balance
1/2 cup unsulphured blackstrap molasses
1 Ener-G egg
2 cup flour
2 tsp baking soda
1 tsp cinnamon
1/2 tsp salt
1/2 tsp ginger
extra sugar for rolling cookies in

Heat oven to 350. Cream sugar and Earth Balance. Add molasses and Ener-G and beat for another minute. Add dry ingredients and mix until thick dough forms. Scoop cookie dough into balls, roll each ball in sugar and place on a cookie sheet at least 2" apart. Bake for 12 minutes. These cookies spread a lot. They won't look like they are spreading until the last few minutes of baking when they start to crack. They will also look puffy when you pull them out of the oven, but will flatten as they cool too.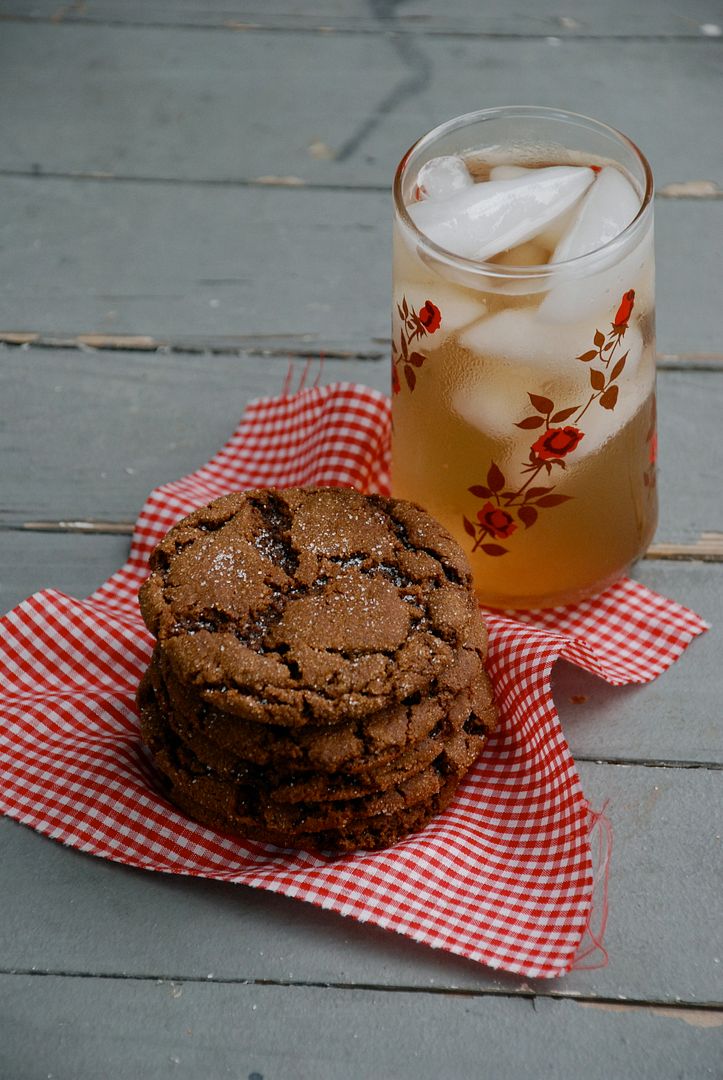 Not only do I like molasses cookies, but apparently so do mosquitos. Maybe it's just me, or the combination of me covered in extra sugar & the cookies. But I received at least six bug bites in the process of baking & photographing these cookies. There was one mosquito in the house who kept buzzing by my ear when I was using the mixer. Then while I was rolling the cookies in sugar, it would land on my arm as soon as my hands were sticky. Once the cookies were cooled, I went outside to photograph them in the remaining daylight and I was instantly swarmed with mosquitos. I was legitimately disappointed that I was not able to capture the image of a single mosquito buzzing around the cookies. It would have made tolerating all the bugs a little easier. Not that the cookies weren't worth a few bug bites. They are definitely some of my new old favorites.