I decided to make this caramel apple bundt. I let it cool a little, poured caramel all over it, and topped with coconut whipped cream. I cut slices to take photograph and somehow I ate
two
of them absentmindedly while watching TV. I also might have eaten another slice later that night too. This is the reason that I can't have a whole cake in my house. I don't even
really
like cake that much. I just could not not eat it. It was warm and sweet and spicy. I successfully pawned the remaining 7 slices off on others. It was in my best interest. You should try the cake, but just remember that you should probably make it when you have 6 hungry friends coming over.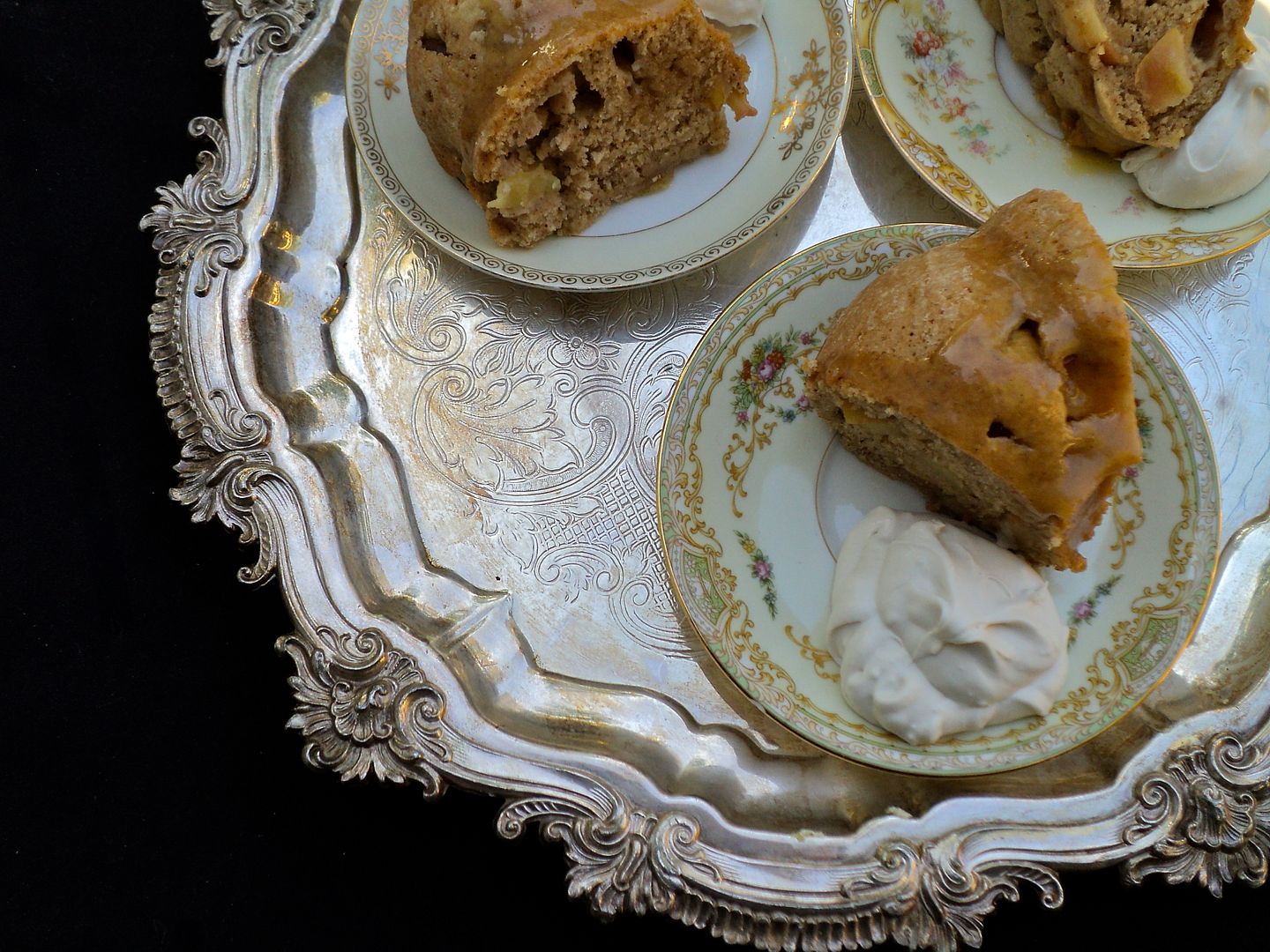 Apple Cake
a single 9" layer cake or enough to fill a small bundt pan

2 1/2 cups all purpose flour
1 tbl baking powder
2 tsp cinnamon
1/2 tsp nutmeg
1/2 tsp cloves
1 packet Alpine Spiced Cider (optional, but worth it)
3/4 cup sugar
1/3 cup applesauce
1 cup almond milk
1/2 cup oil
1 tsp vanilla
2 small apples, chopped but not peeled
Wash and chop your apples. If you aren't using organic apples, you might want to peel them. But I prefer the texture and hint of color from the apple skins in the cake. I also suggest using a tart apple. I used Stayman apples. In a bowl mix the flour with the baking powder and spices. In a separate bowl combine all the remaining ingredients besides apples. Fold the wet into the dry until barely combined and then fold in apples. Pour into greased cake pan and bake at 350 for 35-50 minutes.
Once cake is cooled, top with caramel sauce and serve with coconut whipped cream.