Before I moved away from Tennessee a few years ago, I had never heard of
Olive & Sinclair
. But if you go there today, you can spot their bars in almost every local shop. This bean to bar company seems to be winning over everyone. They have even received all sorts of publicity from
Food & Wine
magazine &
Southern Living
.
At roughly $6 a pop these bars aren't exactly easy on the pockets, but I splurged on two while I was home. The 65% and sea salt sprinkled bars were my choices. The 65% has a really nice bitterness about it. While it might not be the favorite of someone who wanted to eat a chocolate bar on their lunch break, I can see it being a solid choice for incorporating into a cake or brownie. The sea salt bar was notably less salty than I expected. I was hoping for large grains of salt studding the chocolate similar to a Salazon bar, but the salt is very subtle and dissolved within the chocolate. It was delicious none-the-less. Olive & Sinclair's chocolate has a great snap & a beautiful shine. Their award winning packaging clearly stands out, and I appreciate that they list the cacao bean's country of origin on all of the labels. I haven't checked all of their flavors, but all of the bars that I saw that were not white chocolate were vegan.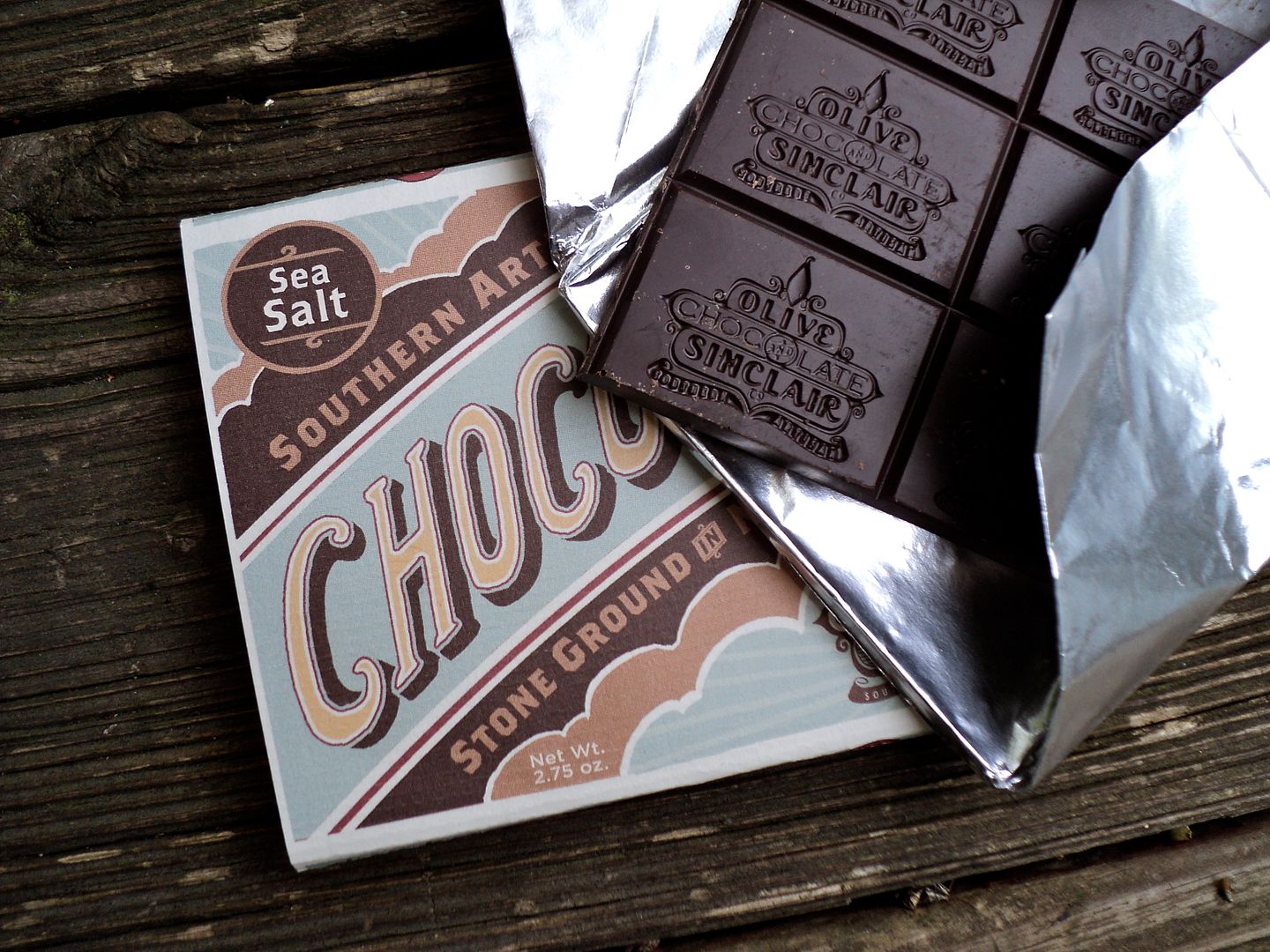 If you want to read more about Olive & Sinclair, they have an
article
in Nashville's new free publication
Native Magazine
which can be read online. There's also a
terrific video
showing the whole bean to bar process that you just have to watch if you have never seen a chocolate shop before. Also if you're lucky enough to be in the Nashville area, they do tours of the factory! I hope someone goes and can tell me more about it!