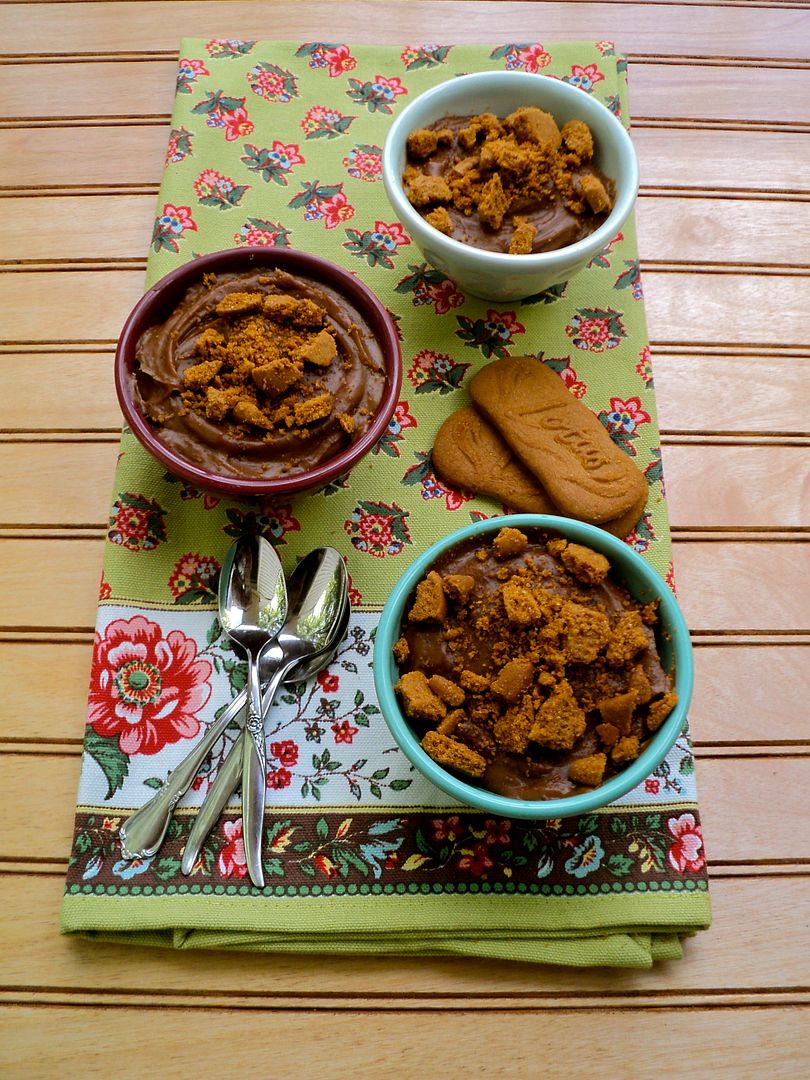 Speculoos Pudding
makes 4 small cups or 2 large servings

1 3/4 cup vanilla almond milk
8 oz speculoos spread
2 tbl cornstarch
2 tsp vanilla
1/2 tsp cinnamon
1/4 tsp cloves
1/4 tsp nutmeg
pinch of white pepper
In a sauce pan combine 1 cup of milk and half of speculoos spread. Whisk on medium heat until all of the spread has melted into the milk. Add the remaining speculoos spread and spices and whisk until it is dissolved. Allow mixture to come to a low boil. In a small bowl combine remaining 3/4 cup milk with vanilla and cornstarch. Slowly pour this into the saucepan while whisking to combine. The mixture should thicken fairly quickly. You must cook this on medium to low heat and whisk continuously or the pudding will burn on the bottom of the pan.
Pour into small dishes and allow to cool for an hour. Top with crumbled speculoos cookies.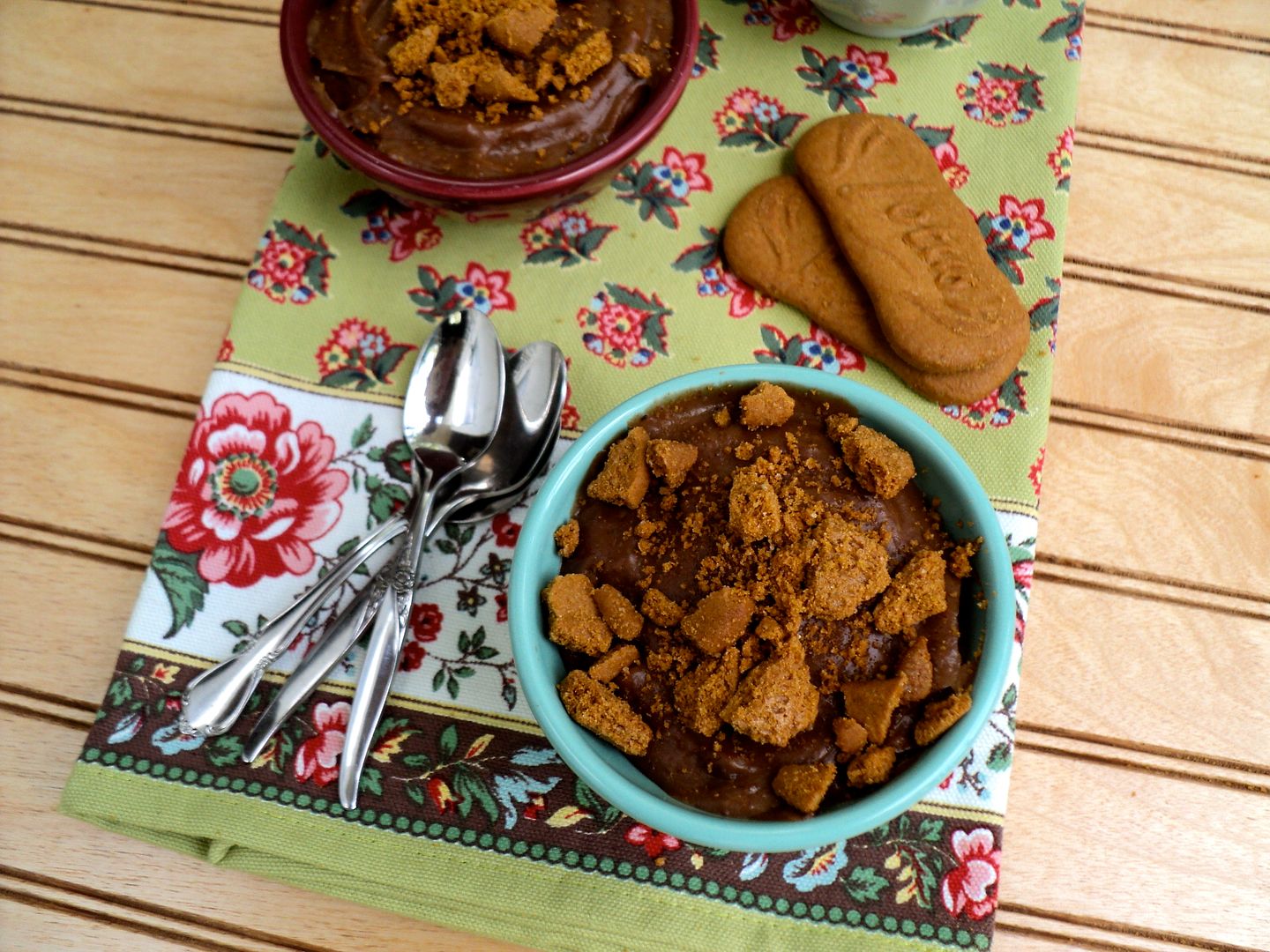 This pudding is incredibly simple and only takes a few minutes. It is great cool, but also could be served warm if you so desire. The spices are really what enhances the flavor of the speculoos, so you won't want to leave them out!
The dishes in the photo are also from Anthropologie. I went on a teeny shopping spree earlier in the week, and bought one of all 6 colors that I saw. They were on sale for $2 each! I might have also bought the napkin on the same day from World Market. Whoops! My kitchen wares are slowly taking over the majority of my space. I really need to start doing some purging & reorganizing.