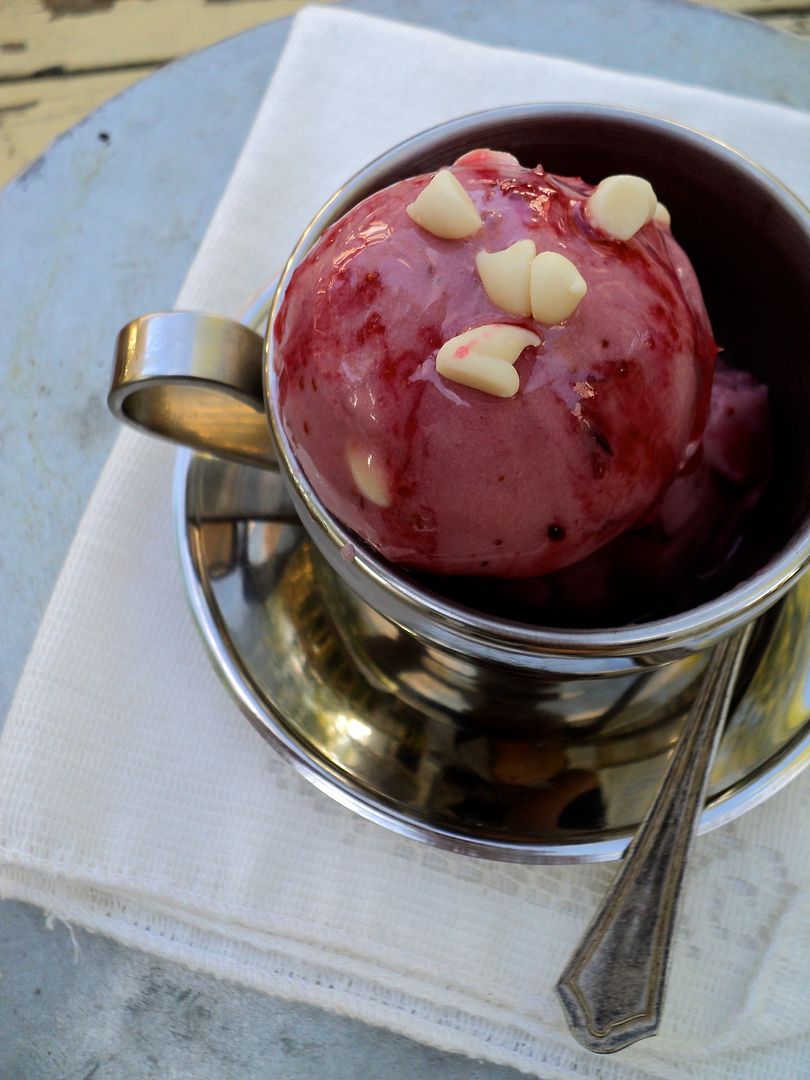 Cranberry White Chocolate Ice Cream
3 cups almond milk
2 tablespoons cornstarch
1 cup sugar, divided
3 cups cranberries
1/2 cup water
1 tbl vanilla extract
1 tbl vodka or coconut oil (to help it freeze softer)
1/2 cup white chocolate chips
In a saucepan combine the berries with 1/2 cup sugar and 1/2 cup water. Allow to come to a boil, and simmer for at least 10 minutes until the berries have burst and the sauce is fragrant. After it has cooled slightly, you are free to strain this if you want your ice cream free from pieces of the berry. Reserve 1/4 cup of sauce for later.
In another pan heat 2 1/2 cups of the almond milk with 1/2 cup sugar. While this is coming to a boil whisk the cornstarch into the remaining milk. Once the mixture is boiling, whisk in the cornstarch slurry and heat until it has thickened slightly. Once it has cooled slightly stir in the unreserved cranberry sauce, vanilla, and either voda or coconut oil. Allow to cool completely before churning. After the ice cream has churned to a soft serve consistency stir in white chocolate chips and drizzle in remaining cranberry sauce. Allow to freeze for another hour if a firmer texture is desired. Top with more fresh berries or additional chips.